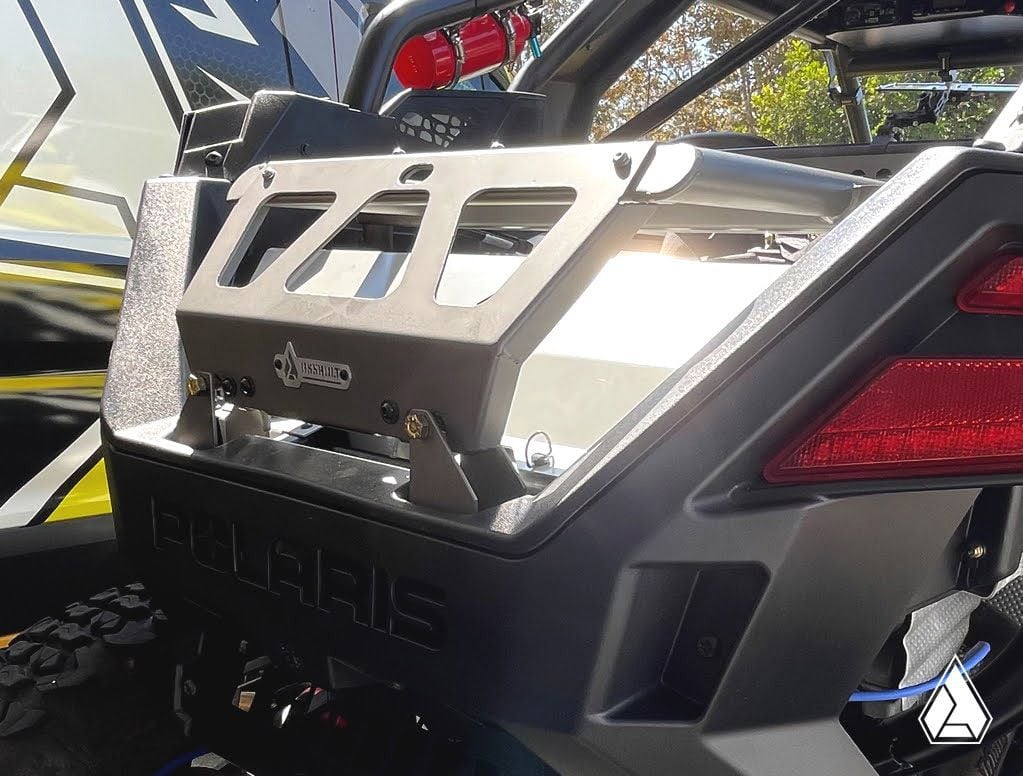 Assault Industries just dropped the Adventure Rack Pro for the Polaris RZR Pro XP. (Assault Industries/)
Assault Industries just announced the Adventure Rack Pro for the Polaris RZR Pro XP, which will allow you to carry a 32-inch spare tire out into the sticks, with enough storage left over under the rack for tools or other gear.
It's also hinged, allowing you to easily access items in the bed. Assault says the rack can be unlatched and tilted with one hand, and if it has the weight of a spare on it, will latch closed with one hand too.
It's a slick solution for a rig that could really benefit from having a spare on board, but comes with no provision for one from the factory. Plug kits are great, but driving an RZR Pro XP like it's meant to be driven has a way of causing more damage than a simple plug can fix.
Assault Industries hasn't yet released the Adventure Pro rack for the Pro XP, but the company says it will drop soon. It'll come with a price tag of about $550, which is competitive with racks from the likes of Rhino. It's not cheap, but will easily pay for itself if it means you don't have to call a tow to get off the trail.
If you don't have a Pro XP but still need accessories, Assault Industries probably has you covered.
Want to stay up to date on the latest UTV Driver news and reviews? Sign up for our newsletter!