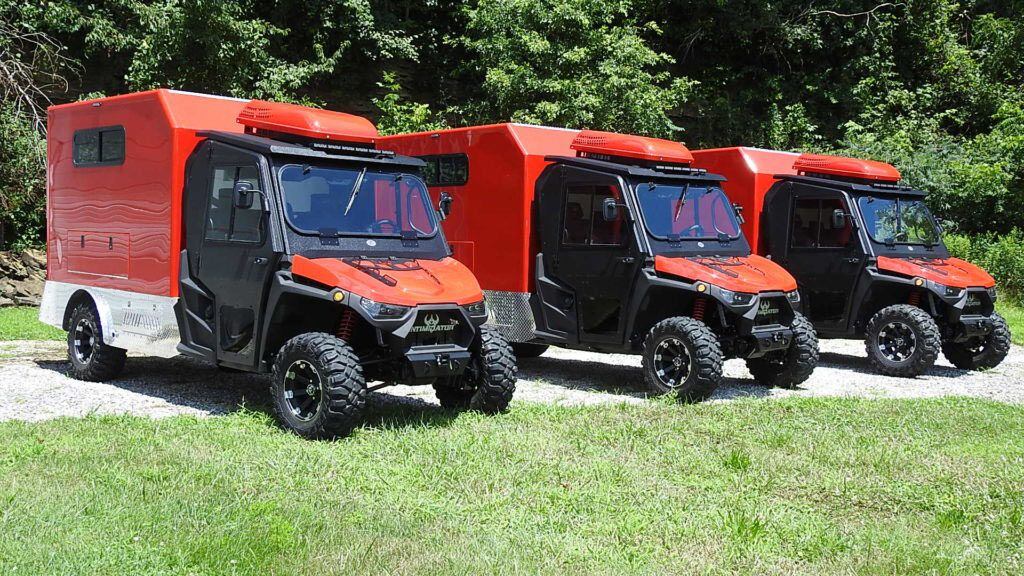 We take a look at Alternative Support Apparatus, LLC's list of UTV products for specialized industrial use and first responders. (Alternative Support Apparatus, LLC/)
ASAP, short for Alternative Support Apparatus, LLC, builds unique UTVs for a variety of real-world applications. Contrary to how most of us normally utilize our rigs, ASAP focuses on the practical side of the industry with purpose-built machines for first responders and military applications.
"Whether navigating through a large crowd, accessing hard-to-reach off-road locations, or maneuvering through narrow passages, ASAP will get you there as quickly and as safely as possible," their marketing copy reads.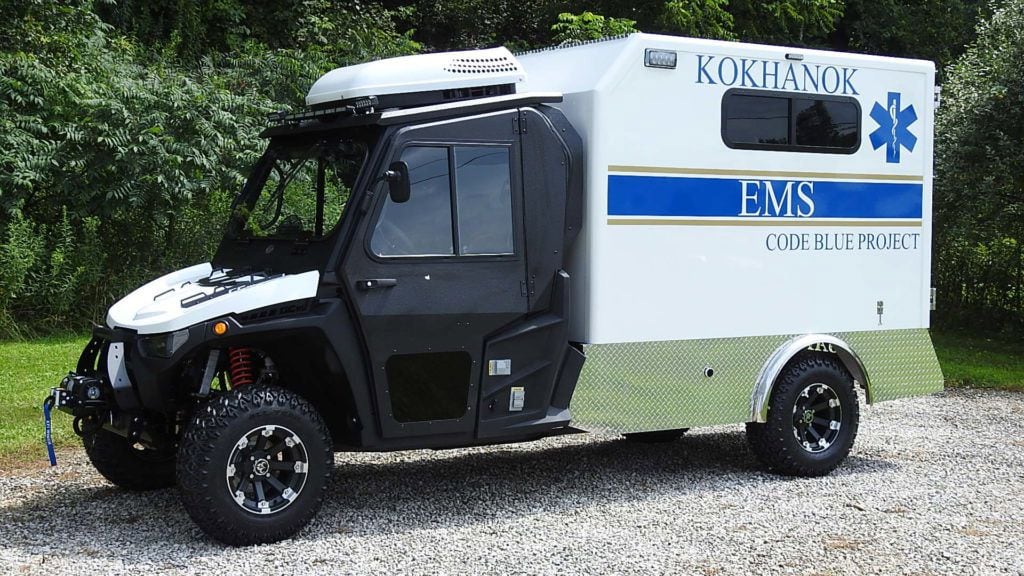 With three different models and a deep list of optional features, the MedStat can be tailored to almost any EMS application. (Alternative Support Apparatus, LLC/)
Their most popular application is emergency medical services. The MedStat Series comes in a few different models, depending on a service's needs and budget. Each has a fully sealed rear compartment that is large enough to secure a regular-sized medical cot and the accompanying EMS responder. With more than 70 different optional build components, the ASAP MedStat UTV offers first responders the ability to quickly navigate to hard-to-reach sites with a fully prepared ambulance.
Click here for a MedStat Series brochure.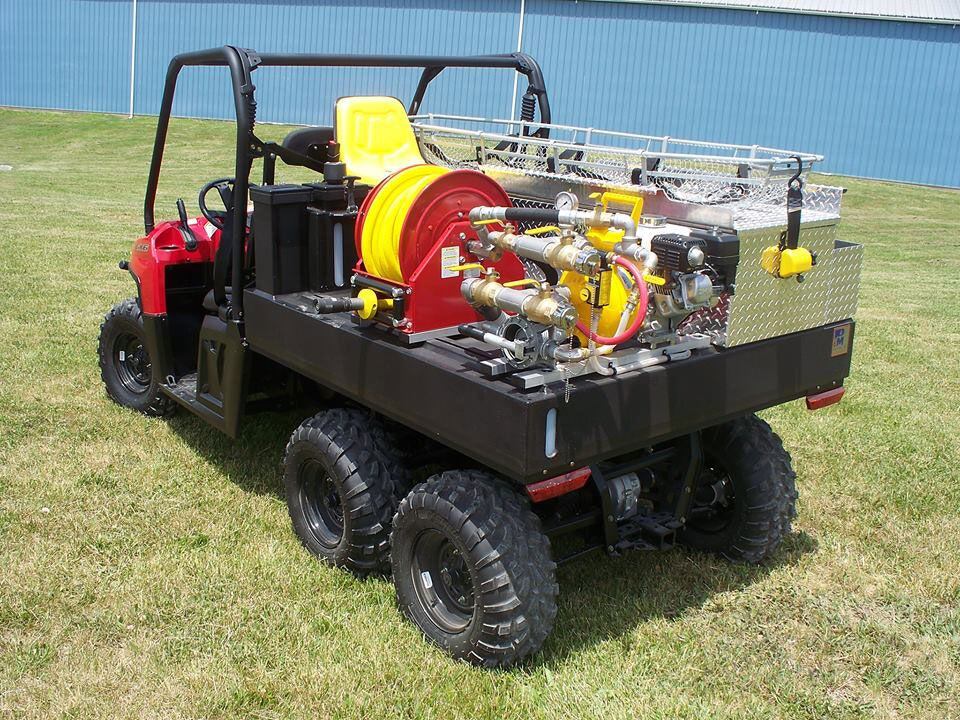 The Wildfire Series aids first responders with a miniature-sized pump truck that's industrial grade. (Alternative Support Apparatus, LLC/)
ASAP also offers builds for fire departments and park agencies fighting wildfires. The Wildfire Series does away with the sealed rear compartment in favor of a large 160-gallon water tank with an industrial-grade pump system, and a suction hose has even been incorporated for refilling purposes. In other words, it's the mini firetruck every young boy dreamed of with an extensive list of various build options.
Click here for a Wildfire Series brochure.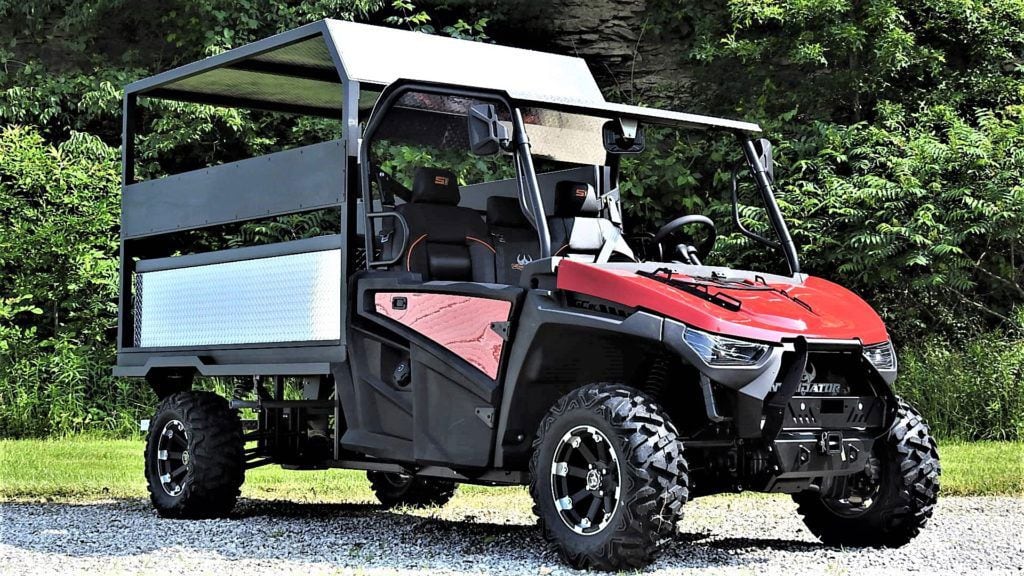 Flatbeds, dump beds, lifeguards, and trail rescue, the Select Series has something for every organization. (Alternative Support Apparatus, LLC/)
The Select Series lets buyers customize their ASAP vehicle à la carte. All are based on the custom lengthened chassis that ASAP offers, and can be optioned with as many, or few, features that a buyer would need. From simple heavy hauler bed setups to advanced trail rescue platforms, the Select Series has something for every job.
Click here to see the Select Series brochure.
If an organization already owns a Polaris Ranger 6×6 or other long wheelbase model UTV, ASAP offers bolt-on versions of the EMS and Wildfire products. Known as "skids," they attach to your existing UTV without extensive modification but give a vehicle a focused purpose. No matter the job, ASAP can put together a rig to tackle it.