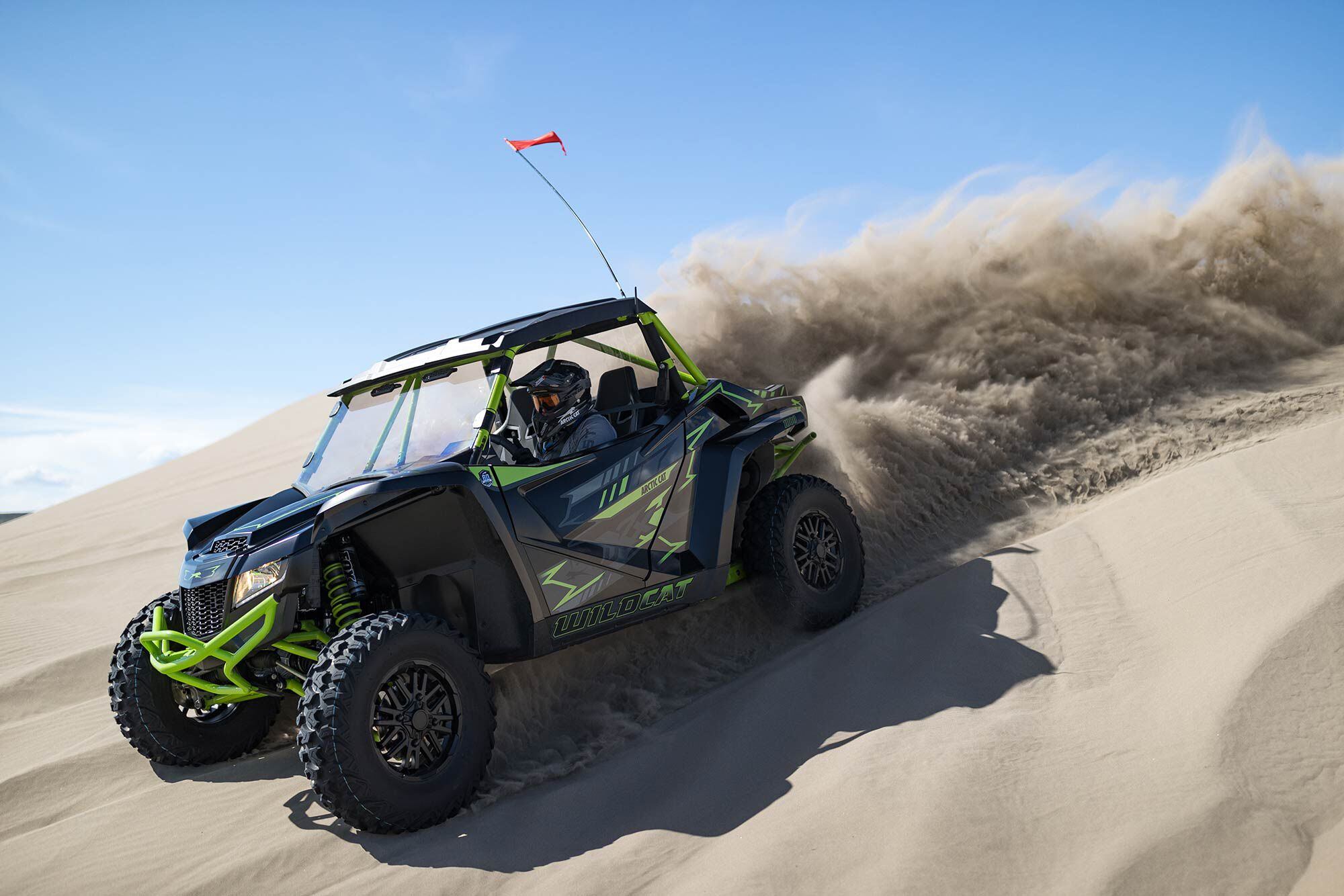 Refreshed Wildcat XX models for 2022. (Arctic Cat/)
Arctic Cat has launched refreshed Wildcat XX side-by-sides for 2022. While we aren't seeing any major platform revisions, some trim levels do receive graphics redesign, updated colors, and a new Adapt CVT drivetrain system to help improve belt life and provide more consistent performance over time.
Arctic Cat has also teamed up with Garmin to offer the Tread powersports GPS accessory kit that gives owners the ability to install an optional Garmin 5.5-inch touchscreen navigation display.
Related: First Look at the 2018 Textron Off Road Wildcat XX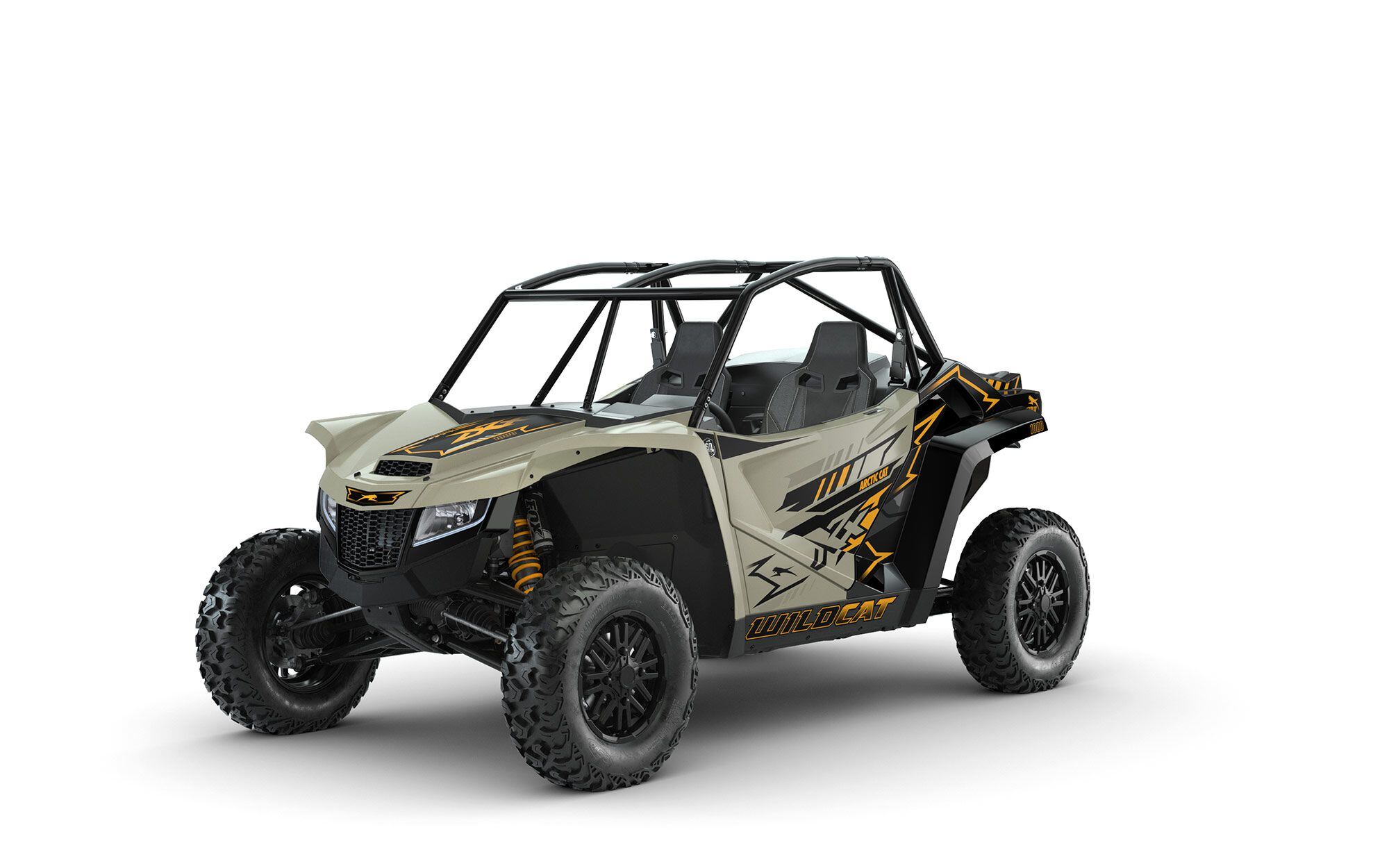 2022 Arctic Cat Wildcat XX in Fossil: $21,299. (Arctic Cat/)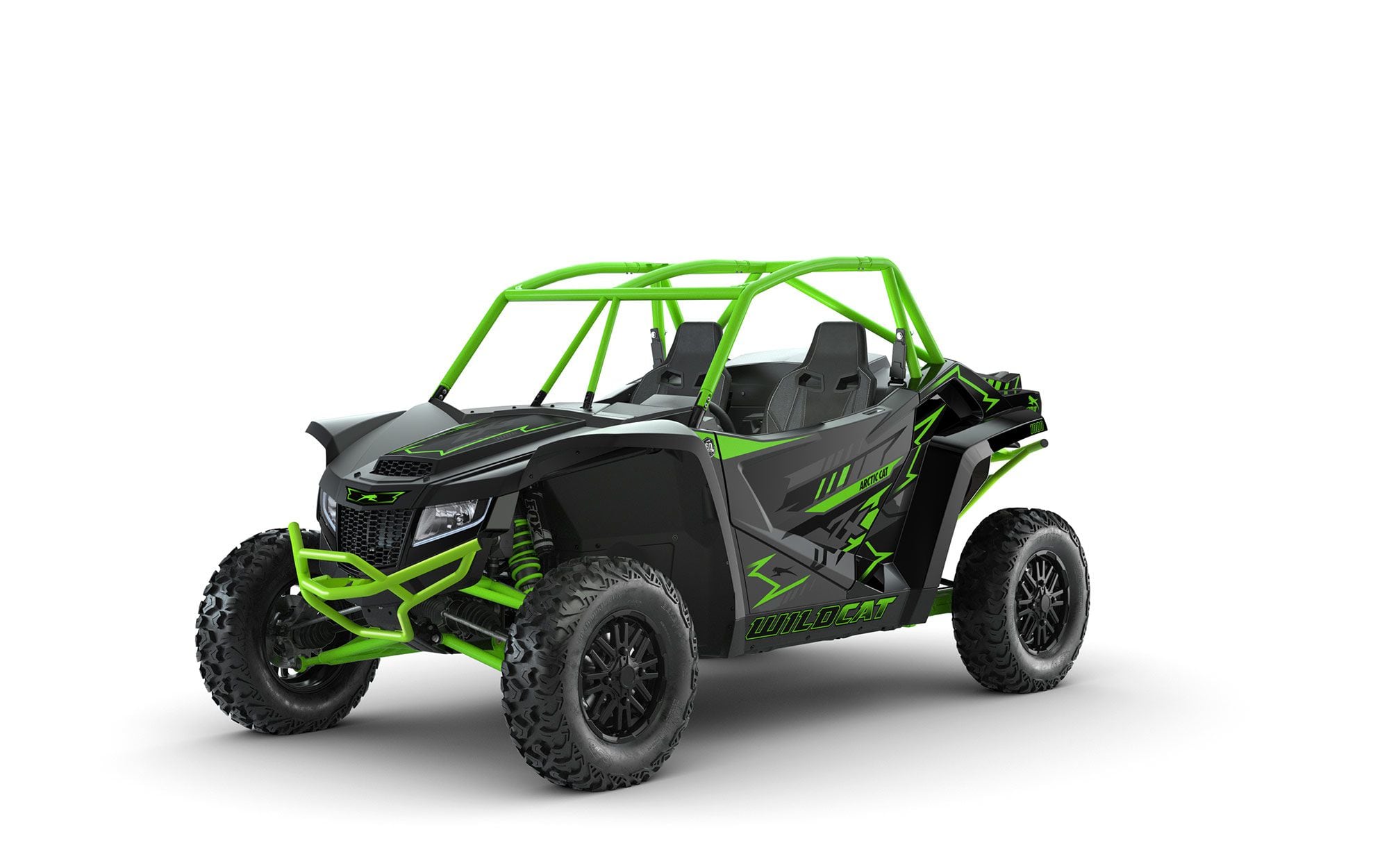 2022 Arctic Cat Wildcat XX LTD in Flat Black: $21,999. (Arctic Cat/)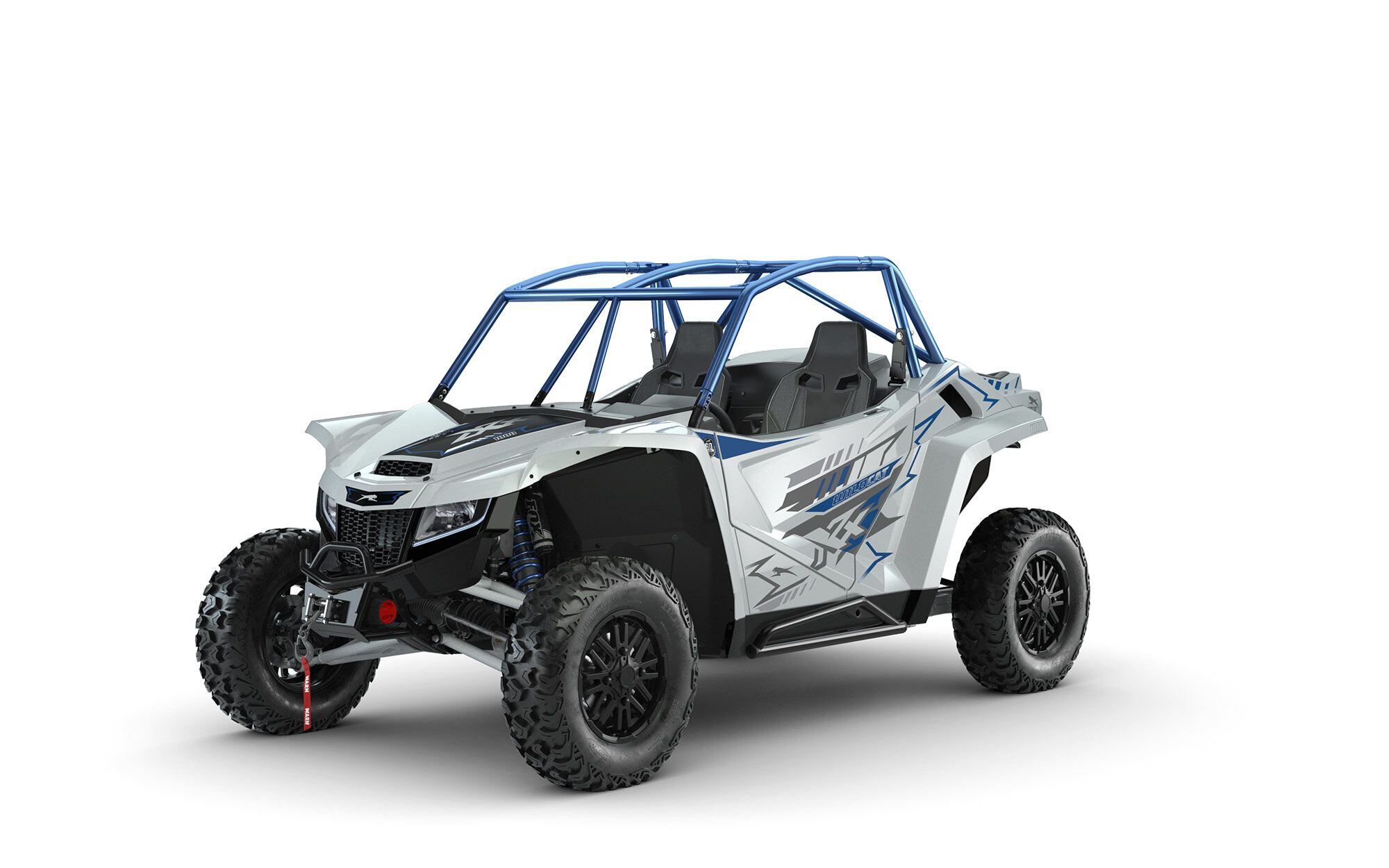 2022 Arctic Cat Wildcat XX SE in Phantom Gray: $22,699. (Arctic Cat/)
The 2022 Arctic Cat Wildcat XX comes in three trim levels; base, LTD, and SE. While nearly all of the Wildcat XX platform carries over from the previous year model, the LTD and SE trim levels receive the upgraded Adapt constant belt tension system that offers longer CVT belt life and enhanced thermal management. The base trim retains the legacy Team CVT system that most owners are familiar with.
The Wildcat XX base model goes without most of the bolt-on luxuries offered in the more premium trim packages, but retains the same fundamental bones of those other machines. The 130 hp engine mates to the legacy CVT. Premium Fox 2.5 Podium QS3 shocks handle the 18 inches of suspension travel at all four corners. CST 30-inch tires adorn 15-inch wheels. The base trim comes in the color Fossil.
The Wildcat XX LTD takes the base trim a step further by upgrading to the new Adapt CVT constant belt tension system. Buyers will also receive front and rear bumpers and color-matched ROPS cage. The LTD trim is offered in the color black.
Related: 6 Wildcat XX Components That Are Better Than On Any RZR Or X3
The Wildcat XX SE sits at the top of the model's trim ladder. Buyers receive all of the benefits from the LTD model with the addition of rock sliders and a 3,500-pound Warn winch. The SE trim comes in Phantom Gray.
Three factory accessory kits are available for the 2022 Wildcat XX. The Adventure Kit includes aluminum hard top, polycarbonate front windshield, rearview mirror, and rear polycarbonate cabin panel. The Enforcer Kit offers front bumper, rear bumper, and side rails. And, finally, the Discover Kit includes kick panel bags, shoulder bags, spare tire mount, 36-inch LED light bar, and a light bar bracket.