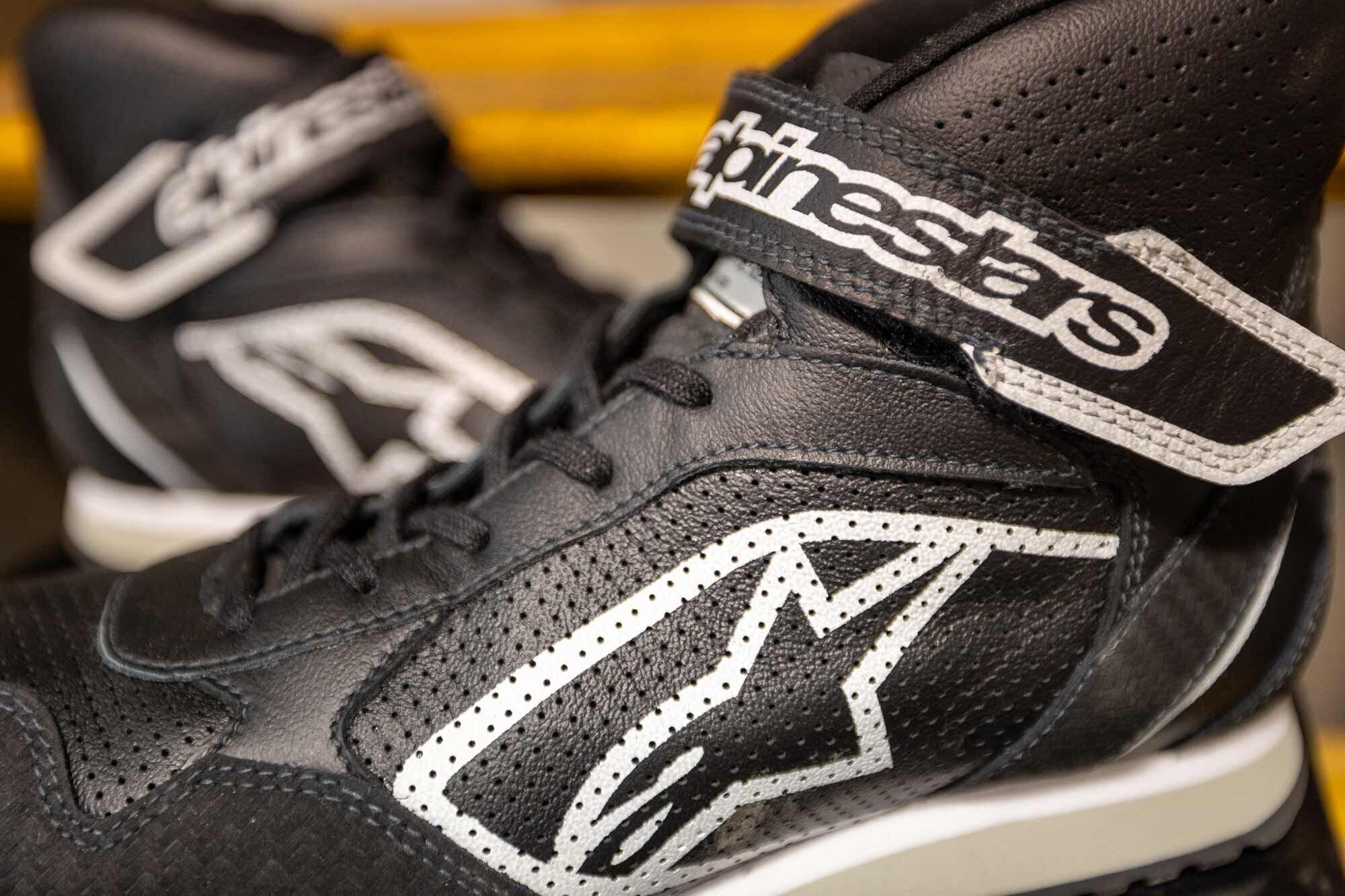 Conventional laces and a Velcro strap ensure your shoes won't fall short while slamming pedals. (Photo by: Kevan Ray/)
One of the nice things about spending your weekends in a UTV is that you don't really need any special gear beyond a good helmet. Since you're wrapped in a steel cage, there isn't much call for abrasion-resistant pants and complicated knee and body armor. Just chuck on your favorite Carhartts and a long-sleeved shirt and you're golden.
Footwear, though, is another matter. Sure, your old Danners will do just fine in most circumstances, and are really the only choice for farmwork. But if you're in the rocks or doing performance driving, clunky, finesse-free work boots are out of their depth. Sneakers don't offer adequate protection or traction when you're out of the rig, and straight-up driving shoes are even worse when the going gets muddy.
Quality stitching and understated graphics result in a no-frills trail riding shoe. (Photo By: Kevan Ray/)
Thankfully, we found a solid solution in the Alpinestars Radar pit crew shoes. These things have a lot going for them and, over a few weekends out in the dirt, have proven themselves to be all-day comfortable, sensitive enough to operate pedals with finesse, and tough enough to handle rocks, mud, and dirt on the trailside. We wouldn't take them hiking, but they're more than adequate. They also make great shop shoes, with good cushioning and solid support. The Radars run true-to-size in our experience, and fit like a pair of regular sneakers.
The biggest benefit the Radars offer, though, is safety. As we covered in our review of the Arai GP-J3 helmet, if you're going to put your side-by-side through its paces, you need to consider fire protection. The Radars are fully FIA homologated, which means they're constructed with Nomex fire-retardant material. The idea is to give you a window of time to get free of a wrecked and burning rig without suffering serious injuries to your feet. They won't make you Superman, but they're a damn sight better than a melting pair of Nikes.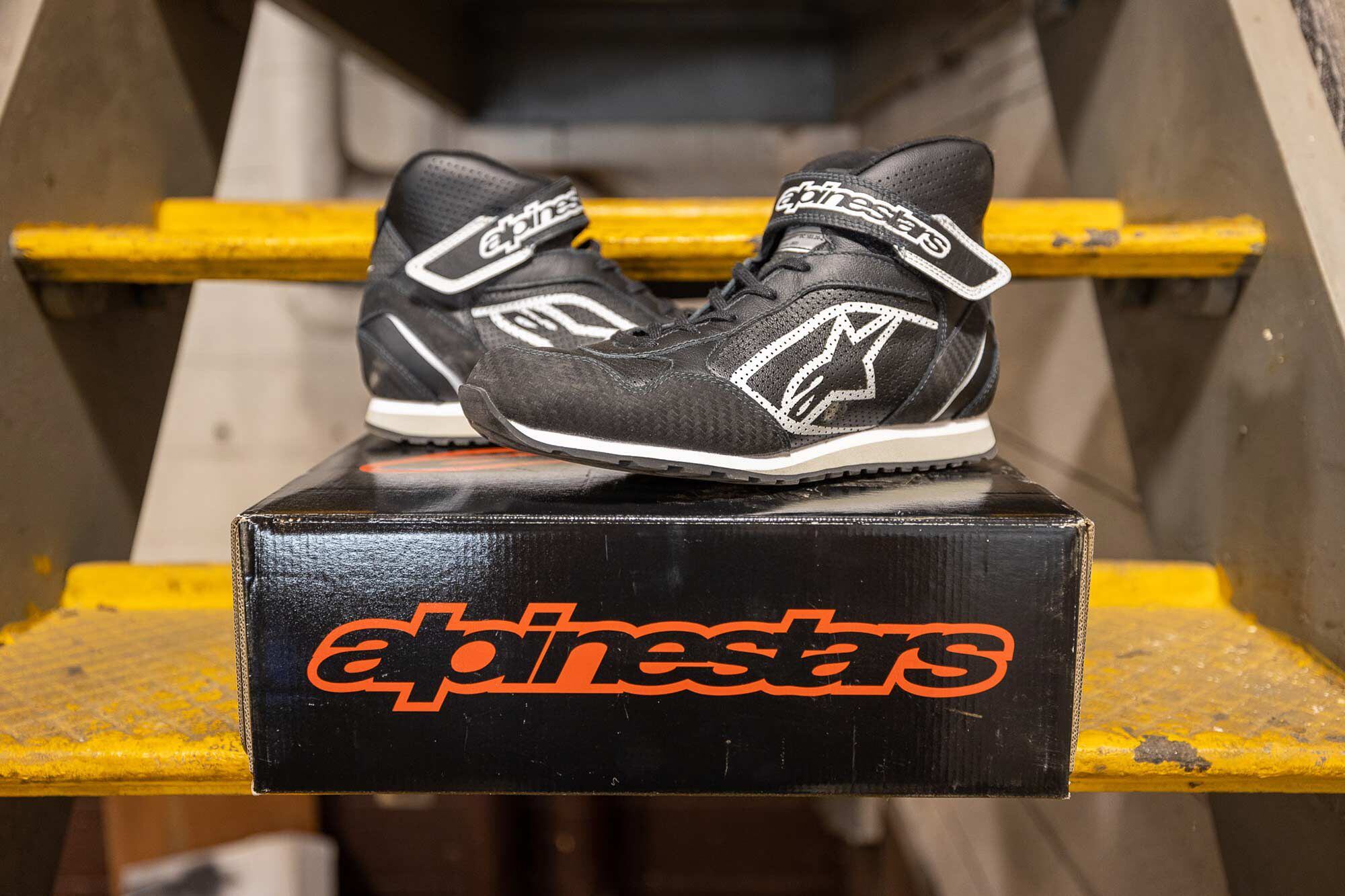 They come boxed, stuffed, and ready to go in a wide range of sizes. (Photo By: Kevan Ray/)
All that functionality comes at a price. Our 2021 pair retailed for $269.99, though we have found closeout deals around the $200 mark. The 2022 model hasn't hit Alpinestars' website yet, but we expect pricing to stay pretty close to the 2021 level.
To grab your own pair, hurry over to Alpinestars.
Want to stay up to date on the latest UTV Driver news and reviews? Sign up for our weekly newsletter!