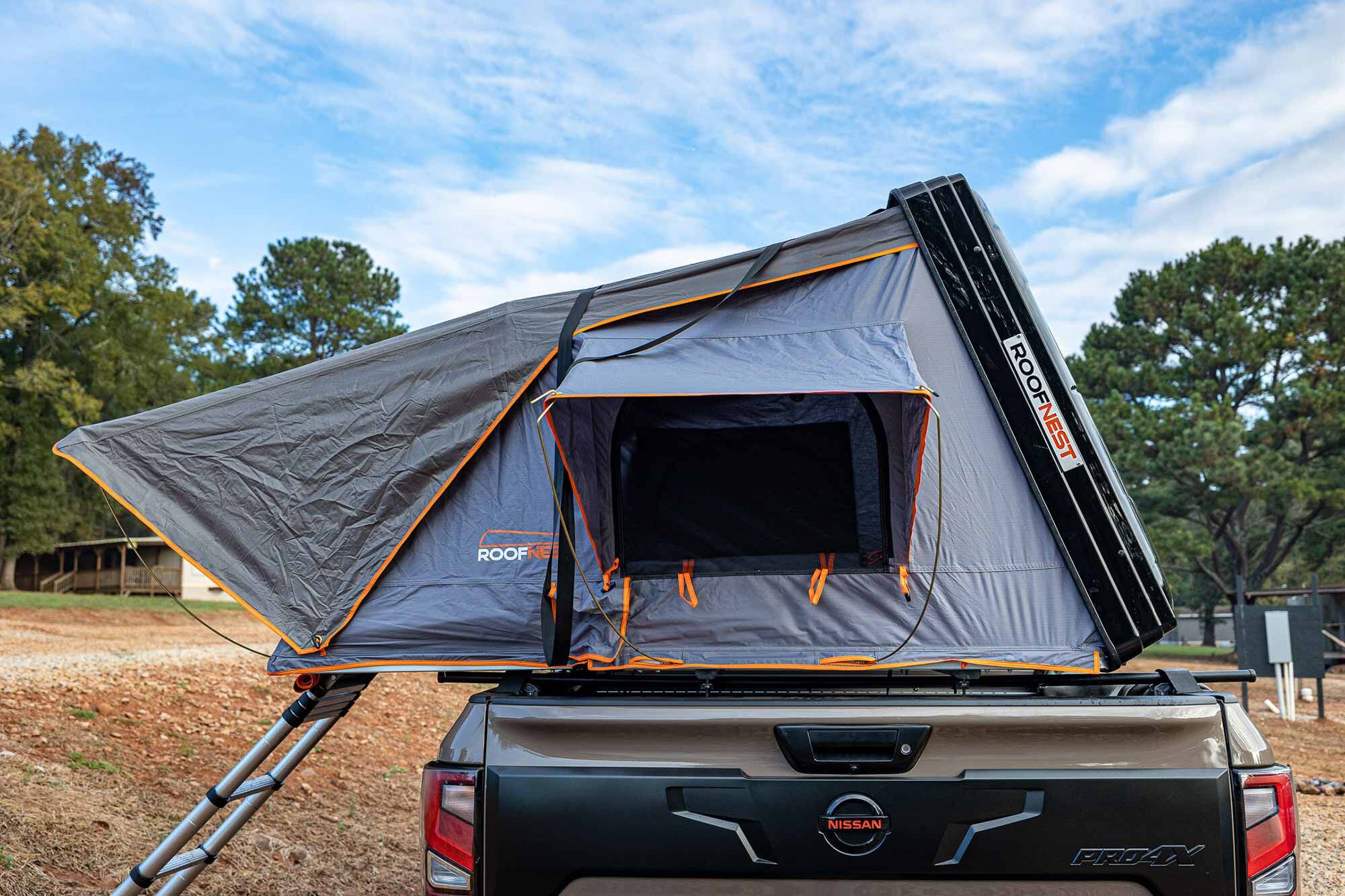 A rooftop tent on a Nissan Titan Pro-4X makes for a great base camp. (Kevan Ray/)
We're slowly turning our long-term Nissan Titan Pro-4X into the ultimate side-by-side base camp, and the first step in that process was to ditch the factory Baja bar and install our Roofnest Condor tent. Temperatures are cooling off around the country, but there's still plenty of great riding and camping to do.
There are plenty of ways to attach a Roofnest to your pickup, from roof rails to a bed rack. We picked up an inexpensive used Yakima BedRock system for around $150. The parts simply clamp to the Titan's bedrails and provide a stable platform for the tent itself. After a bit of measuring to make certain everything was square, we bolted the Condor to the rails and were ready to rock. This configuration means we won't be able to extend one window awning, but it does keep the tent nice and low, which is good for a number of reasons. We'll have slightly better aerodynamics, be better protected from the wind when the tent's open, and we won't have to worry about a tall climb to get inside.
The Condor looks great collapsed or unfolded. The black, orange, and gray livery goes well with our Pro-4X long-term Titan, and the truck doesn't so much as bat an eye at the tent's 135 pounds. But the real test came when we arrived at Durhamtown Off Road Resort in Georgia. The facility offers plenty of lodging options, from cabins and rental RVs to rustic tent spots and RV sites with full hookups, but we like using the Condor. The system means we can easily move two units on a much smaller footprint than cushier options like a toy hauler.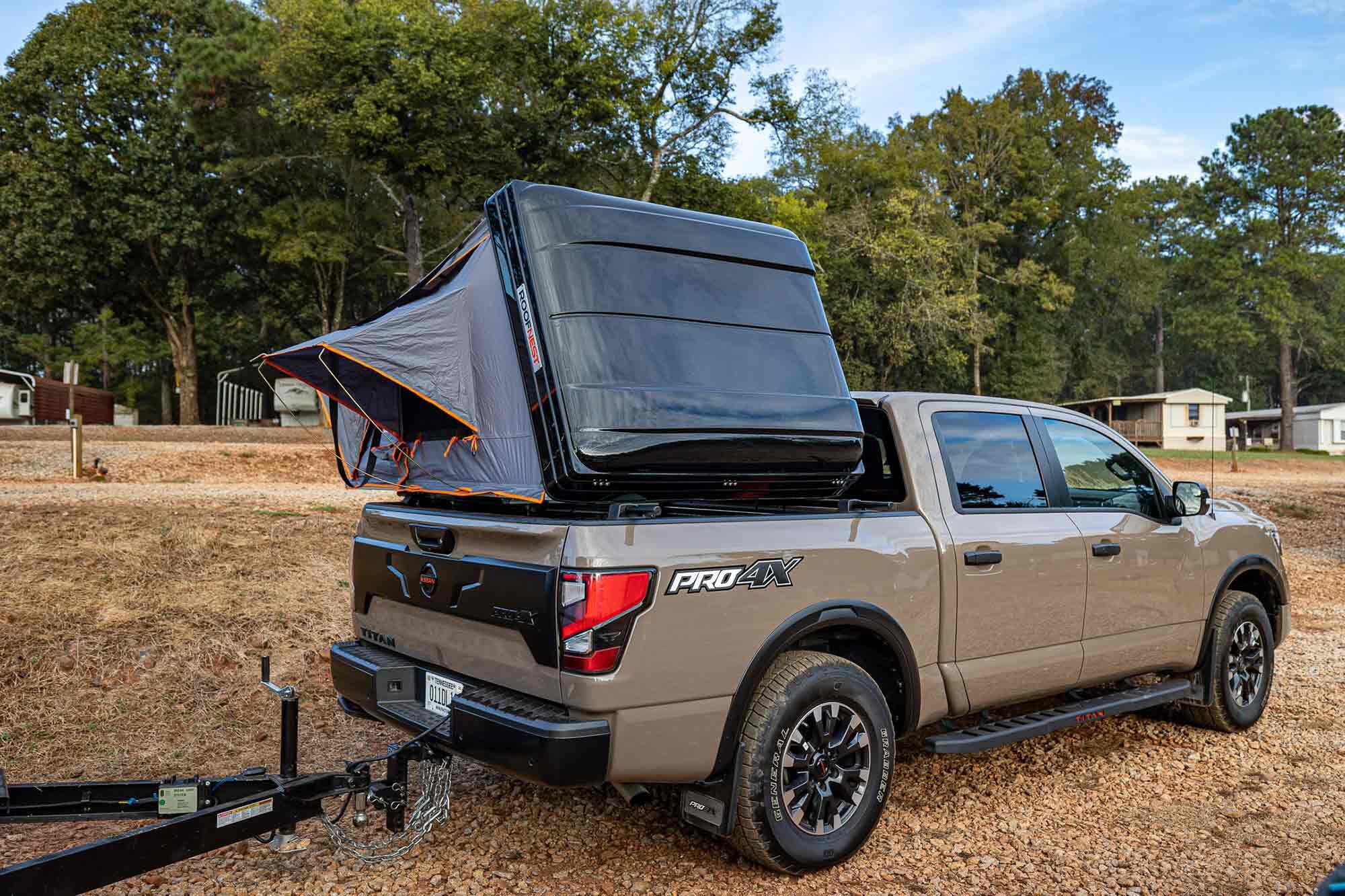 Comfortable, dry, and easy to set up. (Kevan Ray/)
During our two-night stay, the Roofnest Condor was great. The thick canvas material stays surprisingly warm and wasn't bothered by a downpour on our second evening. The flat tent roof does mean you'll see some water pooling up there, but we didn't notice any leaking, and the mattress is surprisingly comfortable, negating the need for an air pad.
We'll keep you posted as we continue to use the tent on upcoming adventures.
Want more stories like these? Sign up for our newsletter!