Riding a motorcycle is one of the greatest joys in life, but doing so safely takes experience and education. (Jeff Allen/)
When you're young, naive, and just stoked to be on a motorcycle, you don't know how much you don't know. There's something called the Dunning-Kruger effect that holds particularly true for motorcyclists. It says that inexperienced people tend to overestimate their abilities, while more experienced people tend to do the opposite. A quick look at my past experience shows it was certainly true for me.
Now that I've been riding a motorcycle for half of my life, I often think back on what I've learned and the things that I wish I had known earlier. Of course, whether or not I would be teachable is a different story. But below are five important lessons that I would share with any new rider, lessons that took me years of experience to learn, but are now invaluable to my everyday riding practices.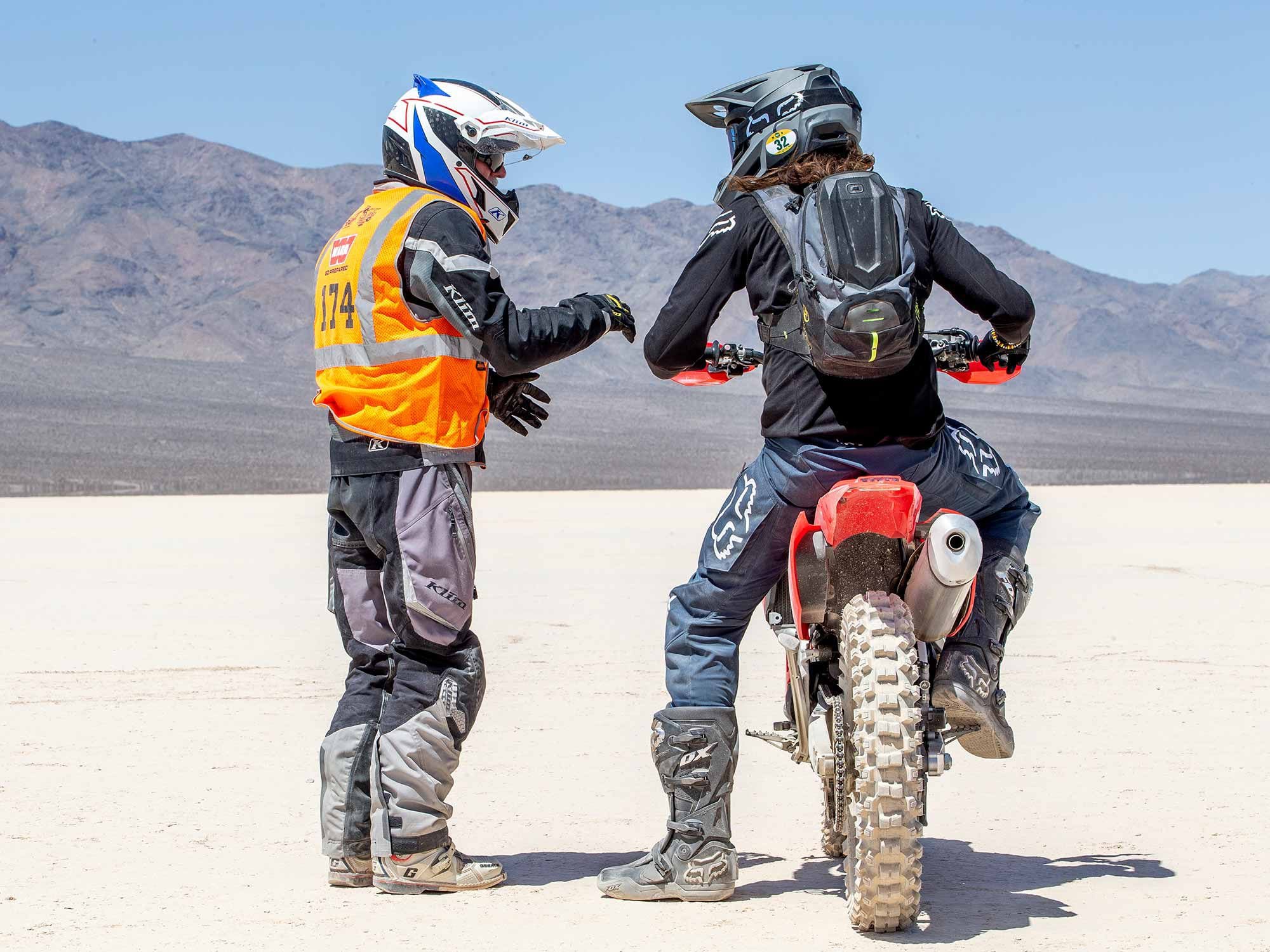 Whether on or off-road, working with trained coaches to improve your skills will greatly benefit your riding experience. (Jeff Allen/)
Riding is a skill that requires practice and education.
Becoming a skilled and safe rider takes time, experience, and the willingness to keep learning. The simple fact is that without training, many riders have no idea how wrong the things they do every day really are. Through training, you're able to build a foundation of proper skills and practices to use when you get back out on the road.
Professional training may seem expensive, but it's an investment that will pay dividends for years to come. Few things improve your confidence, safety, and general riding ability more quickly than being observed, critiqued, and coached by an expert.
The Motorcycle Safety Foundation offers both beginner and advanced riding courses, which are a great place to start. If you aren't in a position to spend money on a course like this, a surprising amount of progress can be made by watching YouTube videos and practicing in a parking lot. And if there isn't anything near you or you prefer to learn on your own, Yamaha's Champ School now offers an online curriculum with videos and drills developed by expert coaches.
Time away from the bike will lead to your skills deteriorating and there's no good time to stop learning. Even after taking some initial training courses, it's a good idea to take a refresher course or step up to the next level.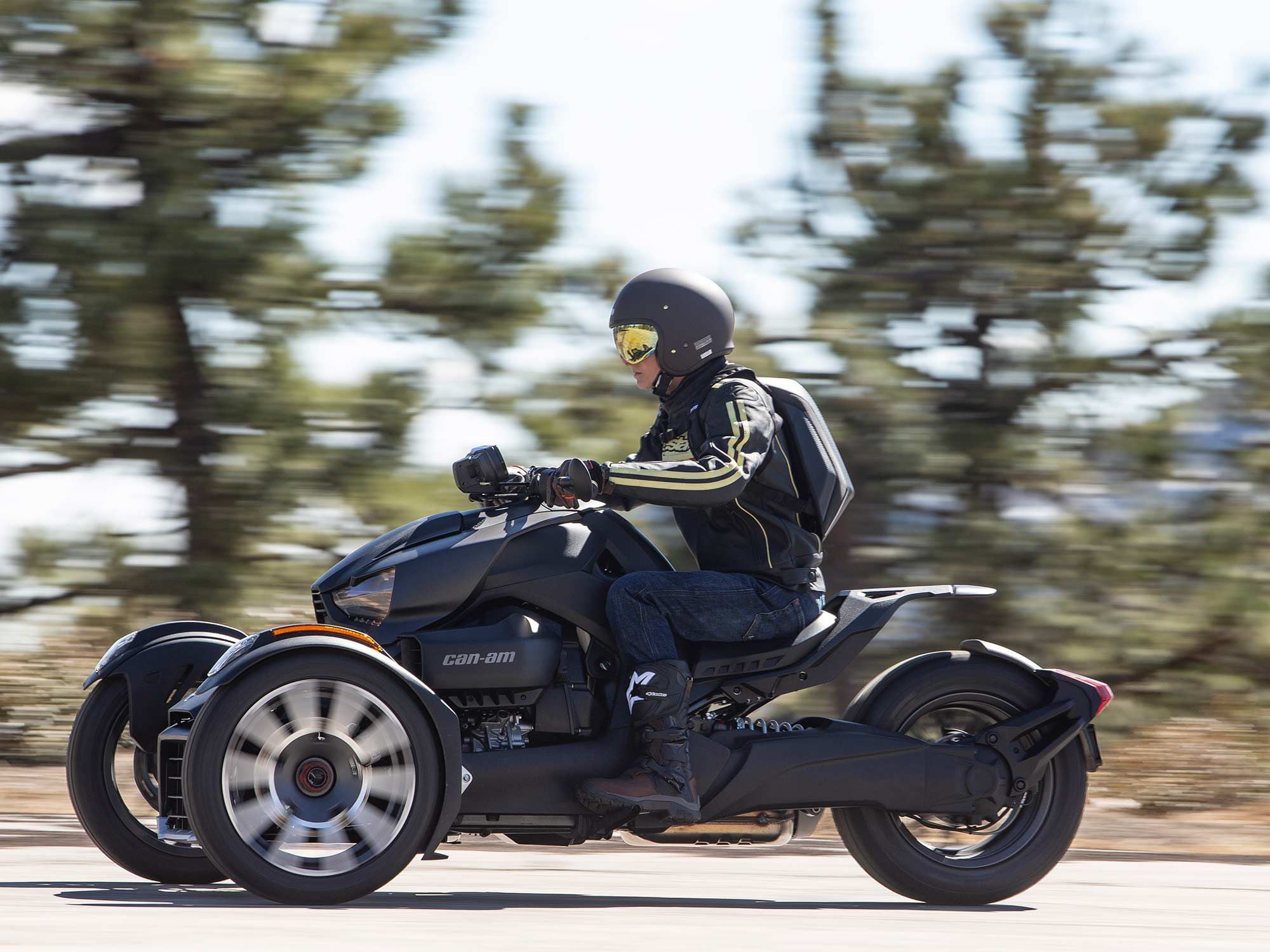 Most motorcycles have no built-in storage, so luggage systems are required if you want to bring your things along with you. (Jeff Allen/)
Get used to wearing a backpack.
Before getting a motorcycle, most people neglect the fact that unless you're riding a bagger, you're going to need some system to carry all of your things with you. I have gone through more than a few packs in my search for the ultimate moto backpack, always coming back to my old Kriega R25 or my Velomacchi Speedway 28L. Both have highly adjustable straps with a pivoting sternum lock.
You may find that you prefer to use a tank or tail bag to keep your body unencumbered. There are plenty of great options; check Burly Brand and Tourmaster for tank bags, and again, Kriega for tail bags.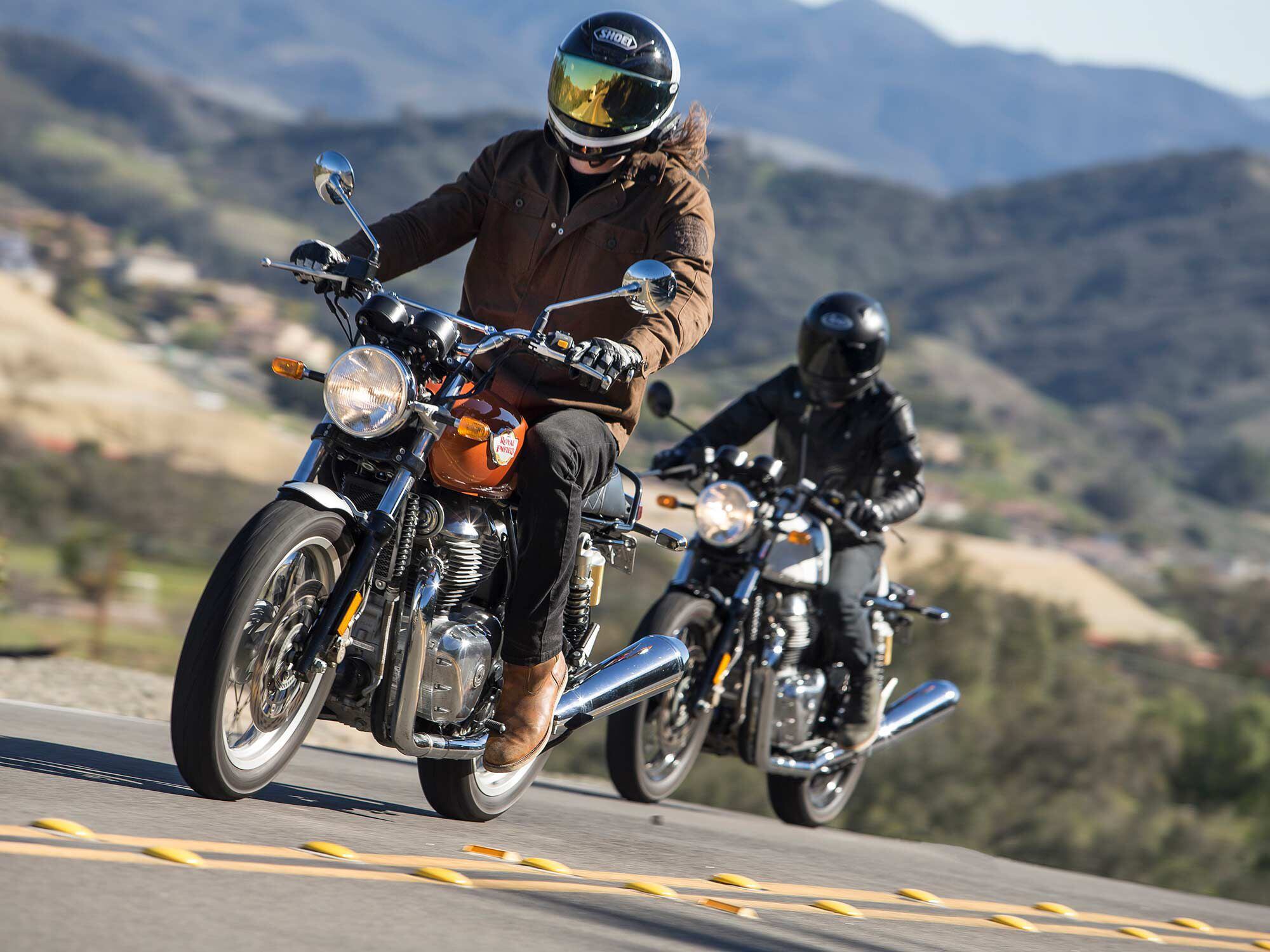 Riding with friends is one of the great joys of motorcycling, but it's important to respect each individual's skill level to maintain a safe ride. (Jeff Allen/)
Don't ride above your skill level, or push friends to do so.
When I was 21, I moved to Colorado with my then-girlfriend. Her brother rode a 1979 Suzuki GS1000 and fancied himself a Real Motorcyclist. As soon as we were moved in and the bikes were in the garage, he came rolling over and revving his engine to go for a ride. The testosterone was tangible.
I wheeled out my 2000 Honda XR650R, which I had adapted for sporty on-road use, and we took off. I stayed in front for the majority of the ride, which he did not like. He was trying to catch me and riding beyond his limits on a heavy vintage motorcycle with poor brakes. Trying to match my speed into a turn, he went off the road, totaled his bike into some boulders, and was about an inch from smashing his head on a rock.
In hindsight, I should have just let him lead. He would have been happy, I would have had the silent satisfaction of feeling like I let him win, and we would both have been home safe at the end of the day.
Good things very rarely come from challenging a rider to do something they're not comfortable doing. Be encouraging, yes, but also let your friends know that it's OK to take the time they need to learn and progress at their own pace–and accept that same philosophy for yourself.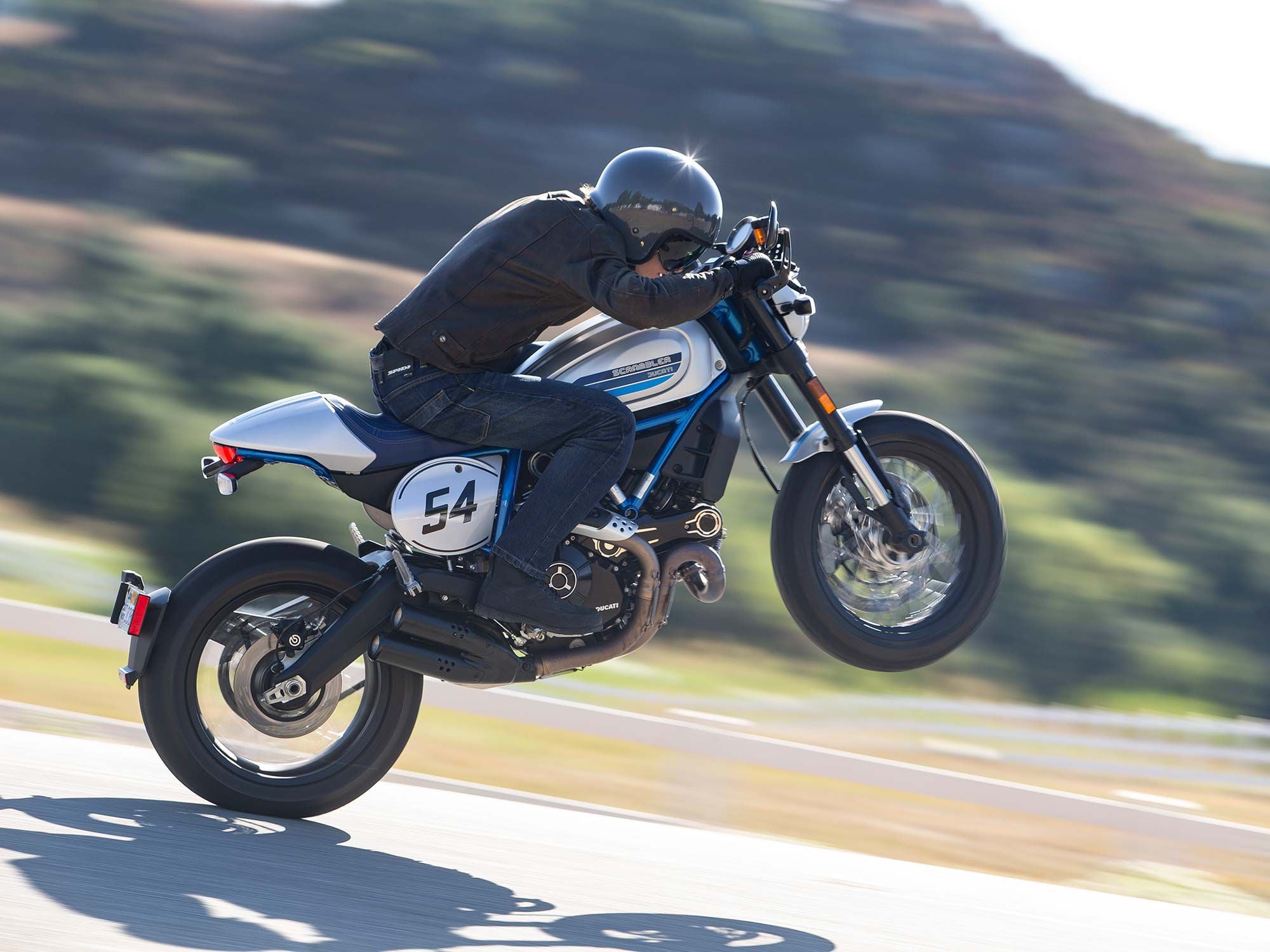 Wheelies are impressive when done right, but nothing says "squid" louder than someone attempting stunts they don't know how to do. (Jeff Allen/)
Loud noises and poorly executed stunts are not impressive. Skill is.
New riders often have a tendency to rev up their bikes. A lot. I will admit, revving up certain engines does feel great. As the rider on the bike, there's truly something magical about listening to your engine, but for everyone else… You're just annoying.
If you don't know how to wheelie, don't be that person trying to look cool as you leave the bike show. Everyone is just hoping you don't hit their bike.
You want to really impress the experienced riders? Show them the low-speed handling benefits of all those parking lot drills you've been doing.
If you want to ride your motorcycle anywhere near its performance limit, head to a trackday where you can practice in a safe and controlled environment. (Jeff Allen/)
Get your jollies elsewhere.
The agility motorcycles provide is incredible and pushing the limits on a bike is one of the greatest thrills on this planet. But doing so on public streets around cars and pedestrians is reckless and unsafe.
So keep your speed sane on the street and scratch your go-fast itch elsewhere: Take your bike to a trackday and practice high-speed riding in a controlled environment designed for just that purpose. Get a dirt bike and go rip some trails. And if you're a cruiser rider, don't fret! There are now trackdays for all bikes regardless of genre.