If you're not familiar with Shaun Whale, otherwise known as Shauno, you should be. The guy is an Australian off-roader par excellence who owns a handful of droolworthy trail and overlanding rigs and has helped set the bar for off-road adventure content on social media. His YouTube channel, 4WD 24/7, focuses on extended camping trips into the Outback and building rigs that are up to the task.
Something Shauno doesn't claim to be is fast. Every off-road bone in his body is centered around torque, crawling, and control. Ripping through the desert in a turbo Can-Am is new territory for this old wheeler.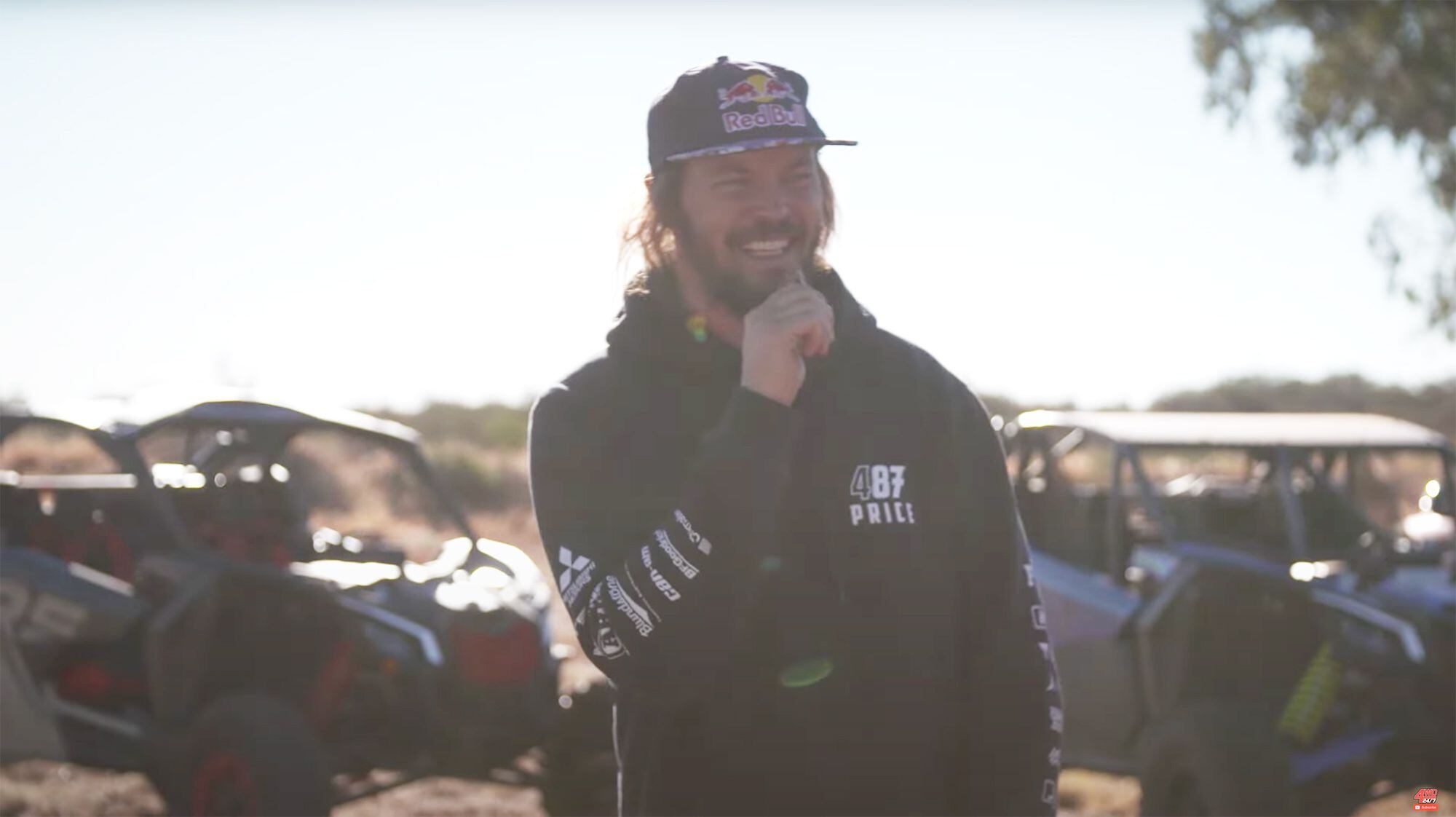 Gracing the crew with his smile and trailer of rad racing gear is Australian racer Toby Price. (4WD 24/7/)
Enter the venerable Toby Joseph Price. Having started his professional off-road racing career in 2004, Toby has collected his fair share of desert racing podiums, including a first-place Dakar Rally finish. Toby currently rides for the Red Bull KTM Factory Racing Team.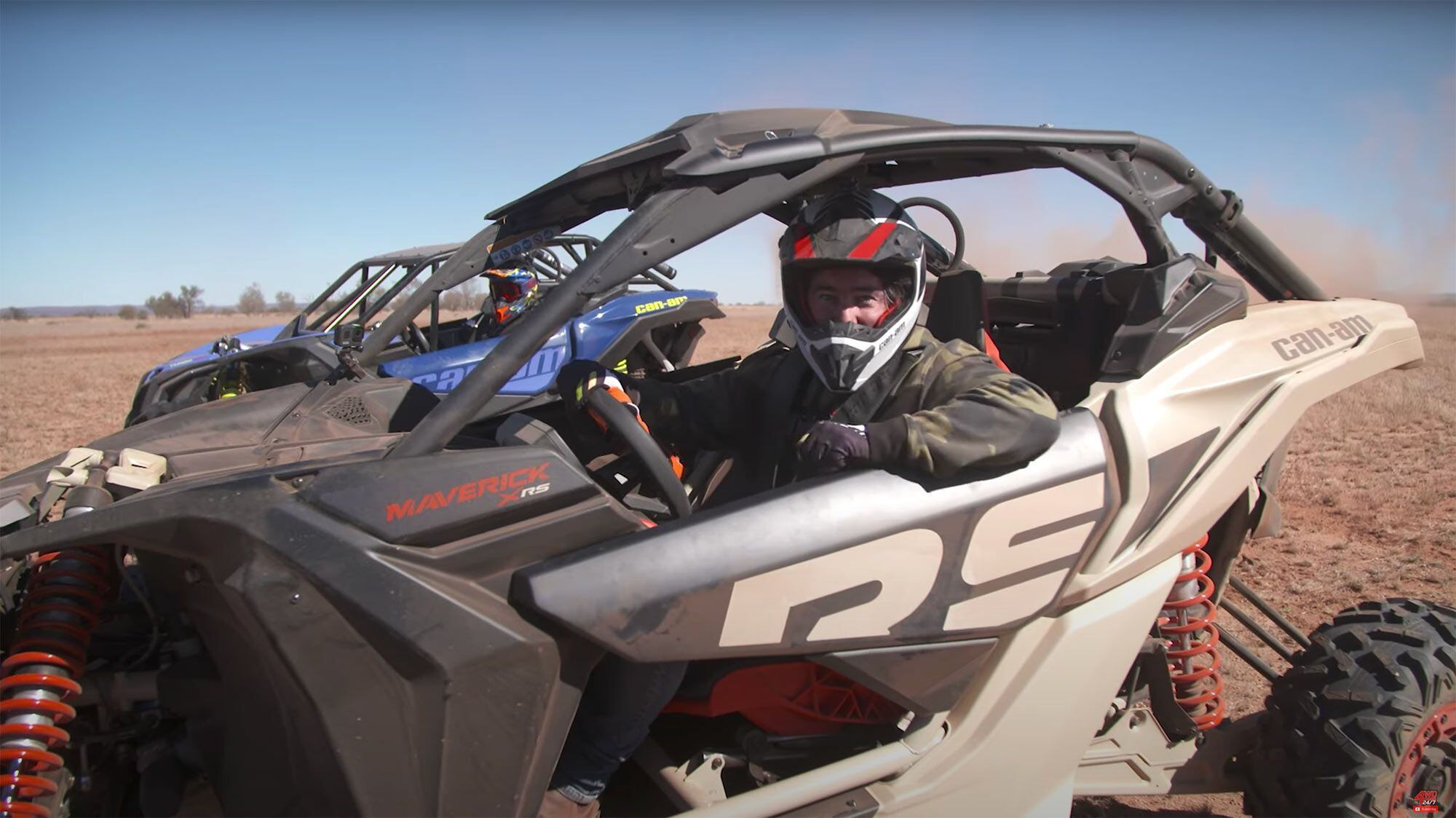 2021 Can-Am Maverick X3 X RS Turbo RR with Smart-Shox. (4WD 24/7/)
Toby brought his kitted-out Can-Am Maverick Max four-seater to give Shauno a taste of what a true weapon feels like. After a quick romp in the desert, Shauno gets the smart key to a brand-new 2021 Maverick X3 X RS Turbo RR with Smart-Shox. The current 2022 model sits at the very top of Can-Am's two-seater lineup with a starting price of $30,299.
The 2022 Can-Am Maverick X3 X RS Turbo RR with Smart-Shox packs a 200 hp turbocharged Rotax engine, factory 32-inch tires, a 72-inch track width, and up to 24 inches of computer-assisted suspension travel. The mighty Can-Am is far from Shauno's typical rig, a decked-out 80-series Toyota Land Cruiser dubbed Sootie.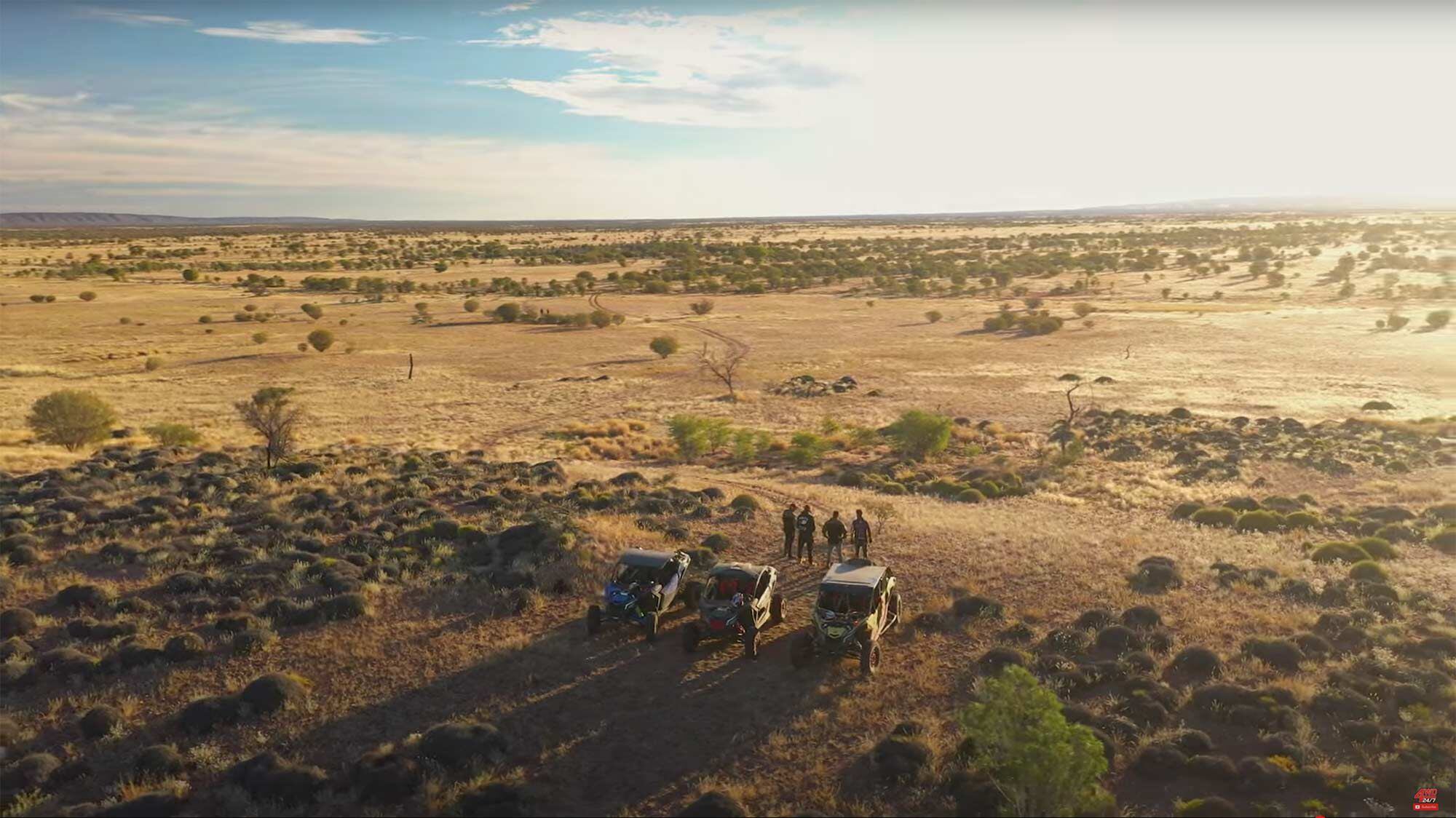 Crikey, side-by-sides are one of many great ways to get outdoors and conquer that adventure you've been yearning for. (4WD 24/7/)
After a quick sprint through the Outback in Toby's Fleet of Can-Ams, Shauno can't help but reflect on this new-to-him form of adventure rig. A roof rack here, some batteries there, and a place for a bag out back, the Can-Am Maverick X3 is ripe for the building. Here's hoping we see more side-by-side action out of 4WD 24/7 in the future.