Shauno is at it again with what could very well be Australia's first Toyota 300-series Land Cruiser. While not strictly side-by-side-related content, it does scratch that trail-riding itch during the week.
In this episode of 4WD 24/7 the boys take the minty fresh 300 series to the shop to look under its skin. They hope to get a better idea of any changes Toyota has made to the chassis and expose areas that may need attention during a build. Shano then wastes no time before aiming the brand-new rig toward the dirt where he tests suspension articulation, traction control, and even towing.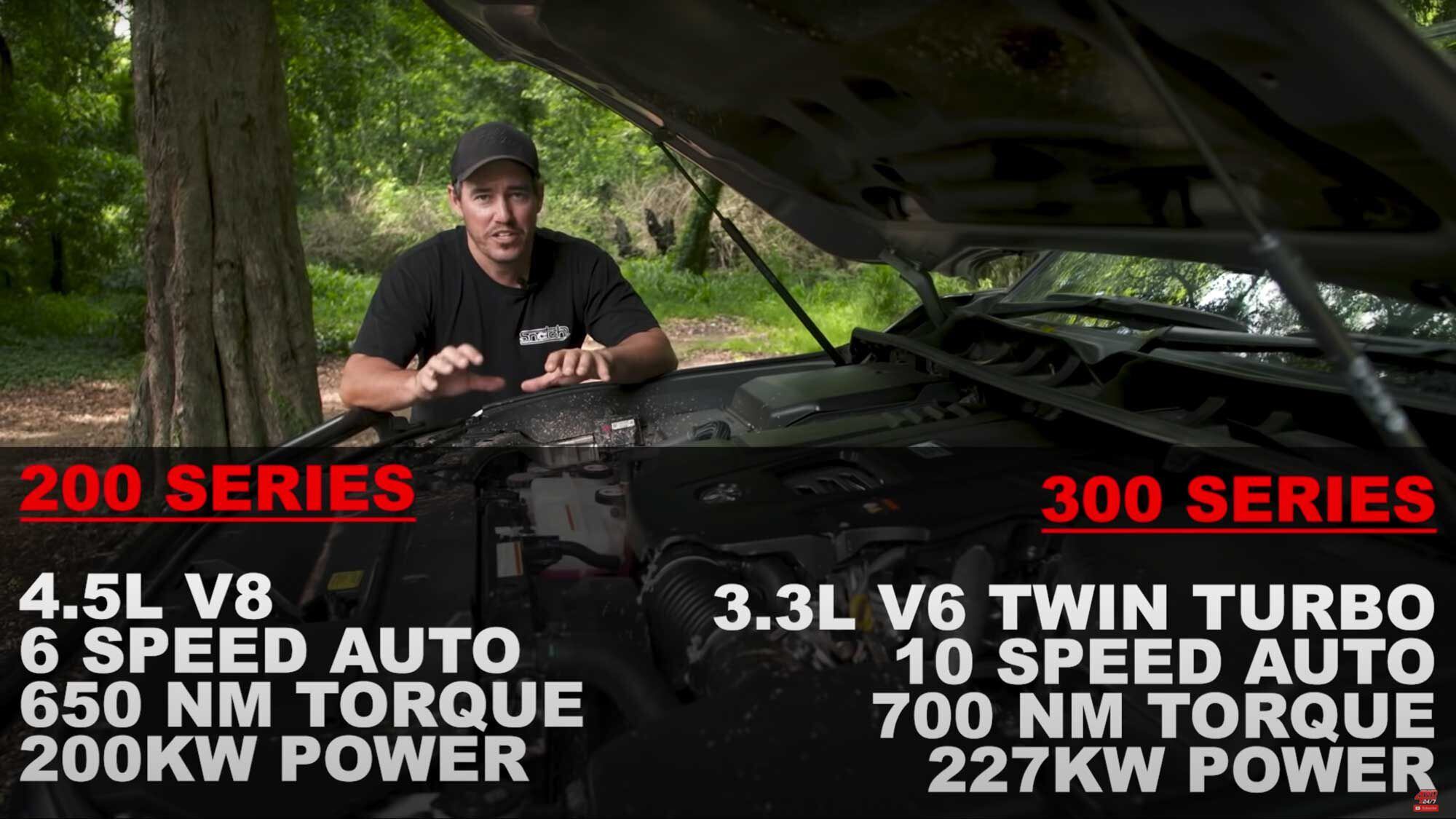 Comparing engine changes in the Land Cruiser model. (4WD 24/7 YouTube/)
At the tail end of the video we have a walk-around to discuss things like drivetrain and chassis changes. Toyota has swapped the infamous V-8 powerplant for a new 3.3-liter twin-turbo-diesel engine connected to a 10-speed automatic transmission. The bodywork appears to be mostly aluminum in an effort to keep the scales from overloading, but the rig retains an inner steel structure for rigidity.
While the US won't get access to the turbo-diesel engine option, these shores will get the new 300 series from Toyota. We look forward to testing how well it hauls a UTV.
Want to stay up to date on the latest UTV Driver news and reviews? Sign up for our weekly newsletter!