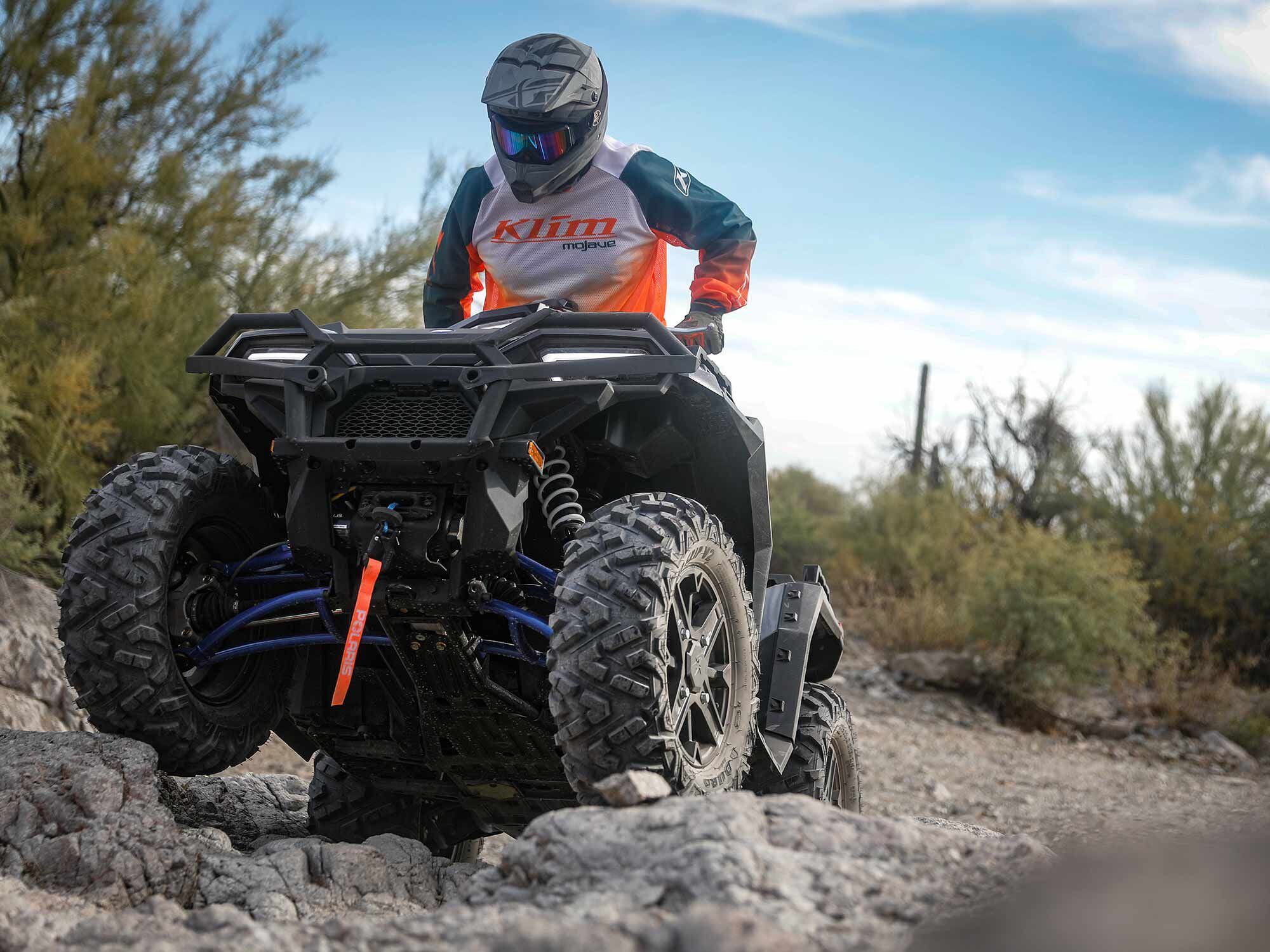 Testing the 2022 Sportsman XP 1000 on the rocks. (Justin Coffey/)
We've completed our first look and ride test of the 2022 Polaris Sportsman XP 1000 with Ride Command. It's a solid performer, with the latest Ride Command GPS technology, an overwhelming amount of available power and torque, and a suspension that tamed the most rugged terrain we could throw at it.
ATV Rider image master Justin Coffey shot all of the action photos for the ride test, and when all was completed, we realized we just couldn't let all the great photos left over go to waste. Here are those additional images, shot in the Arizona Sonoran Desert. Enjoy.
Arizona's desert sand washes are often a good location for high-speed testing. (Justin Coffey/)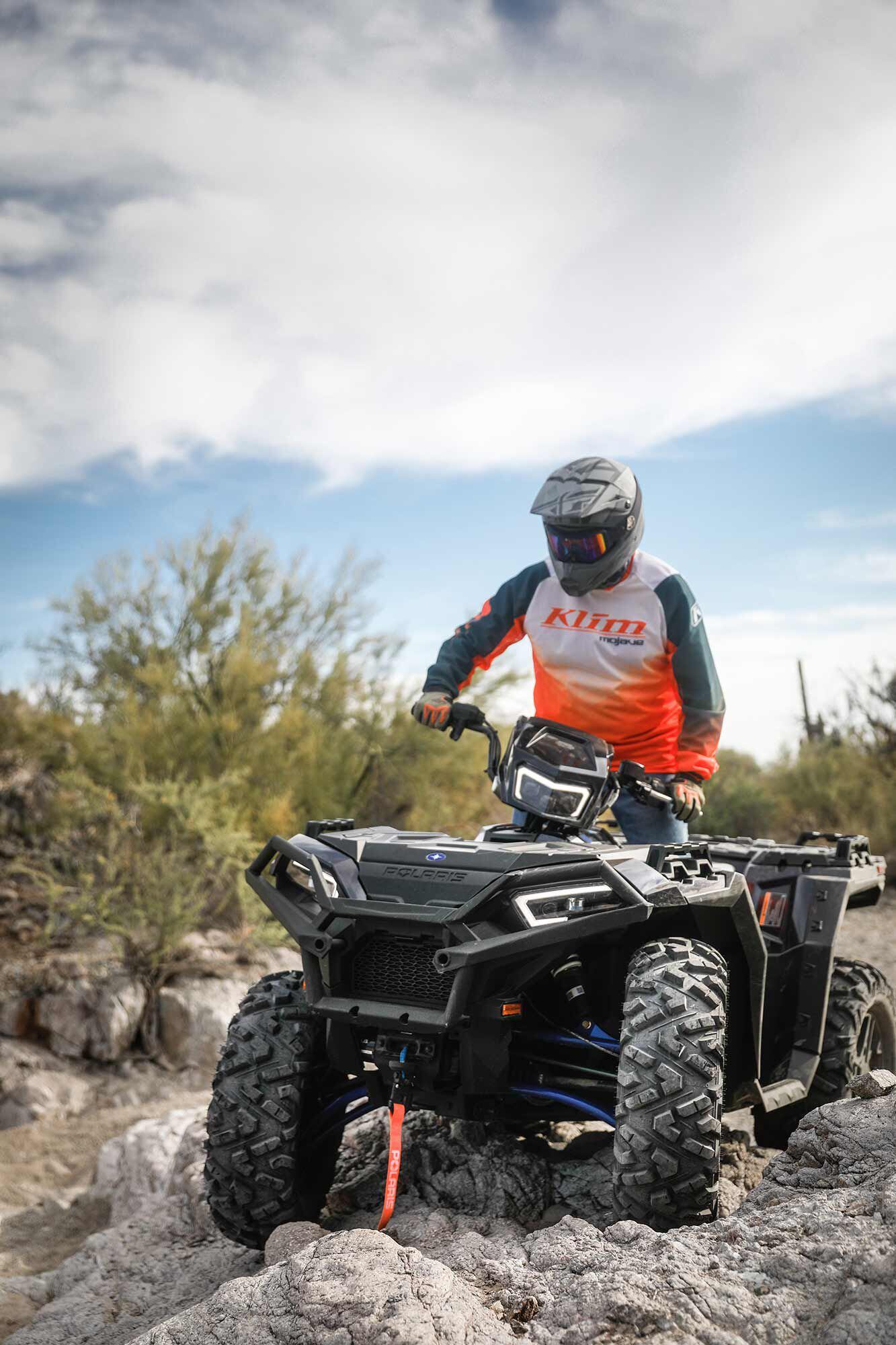 The soft suspension setting turned these rocks into butter. (Justin Coffey/)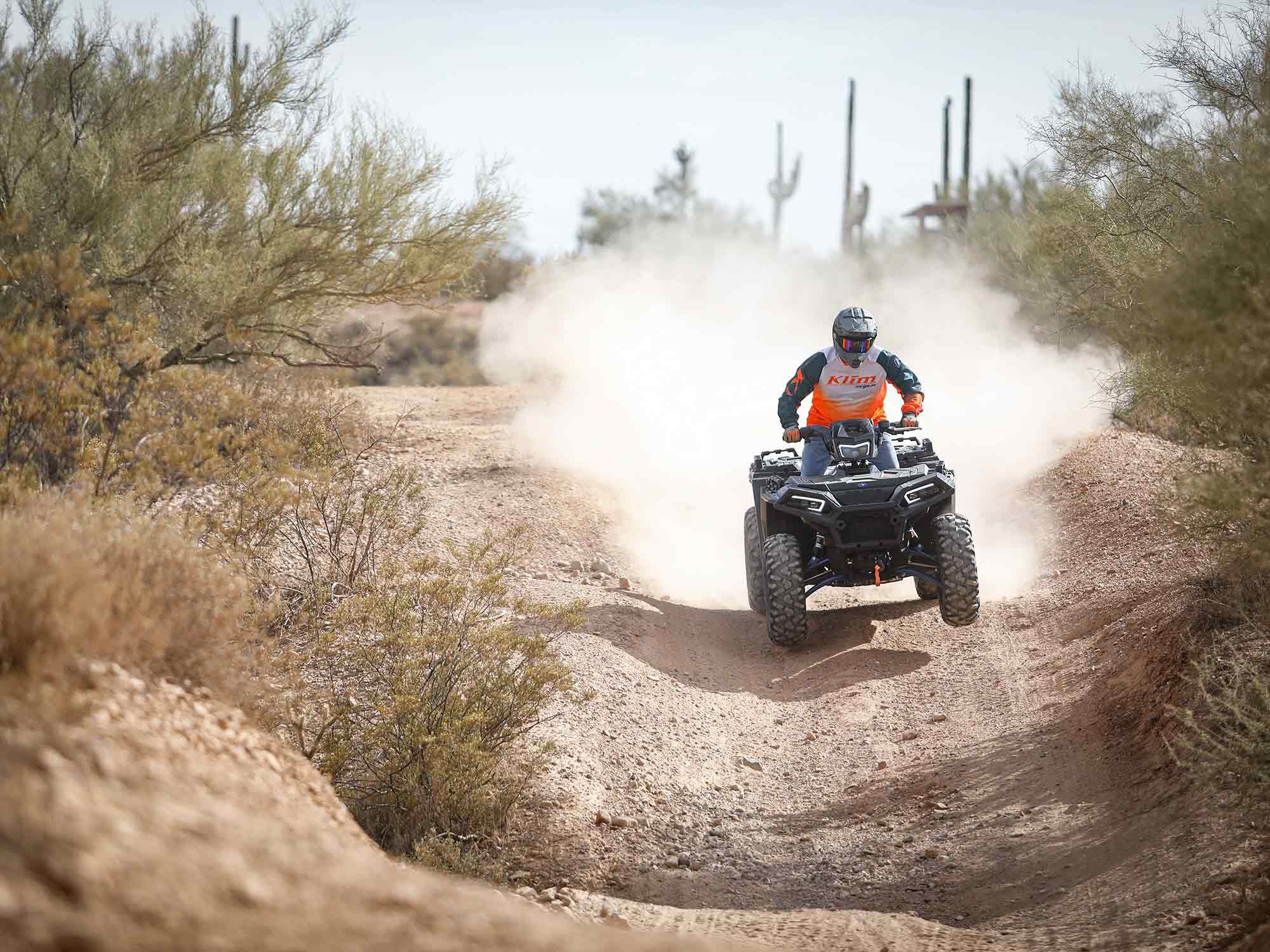 Acceleration and top speed leave nothing to be desired. (Justin Coffey/)
The 2022 Polaris Sportsman XP 1000 is all-day comfortable and perfect for multi-day excursions. (Justin Coffey/)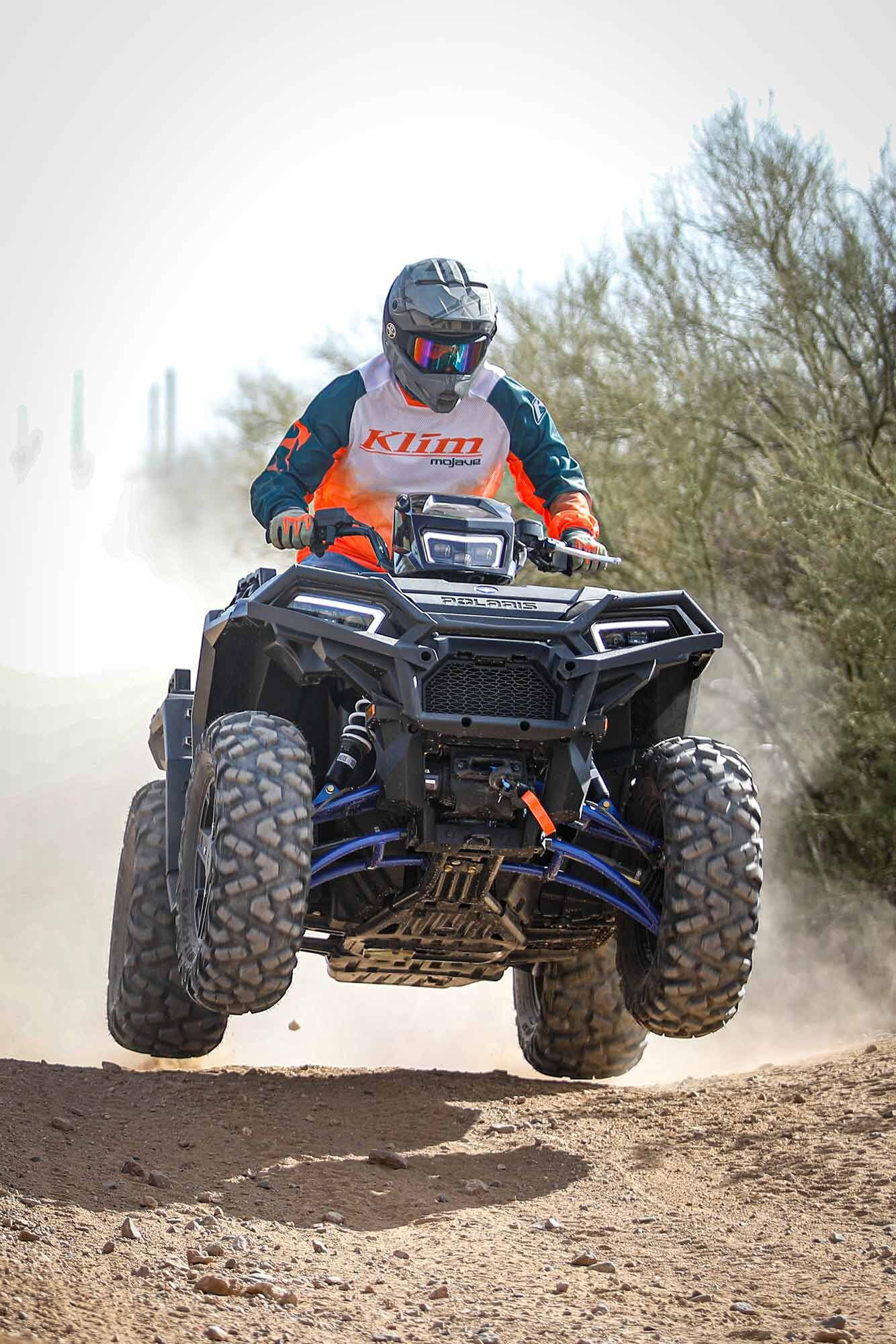 900 pounds will fly further than we cared to push our luck. (Justin Coffey/)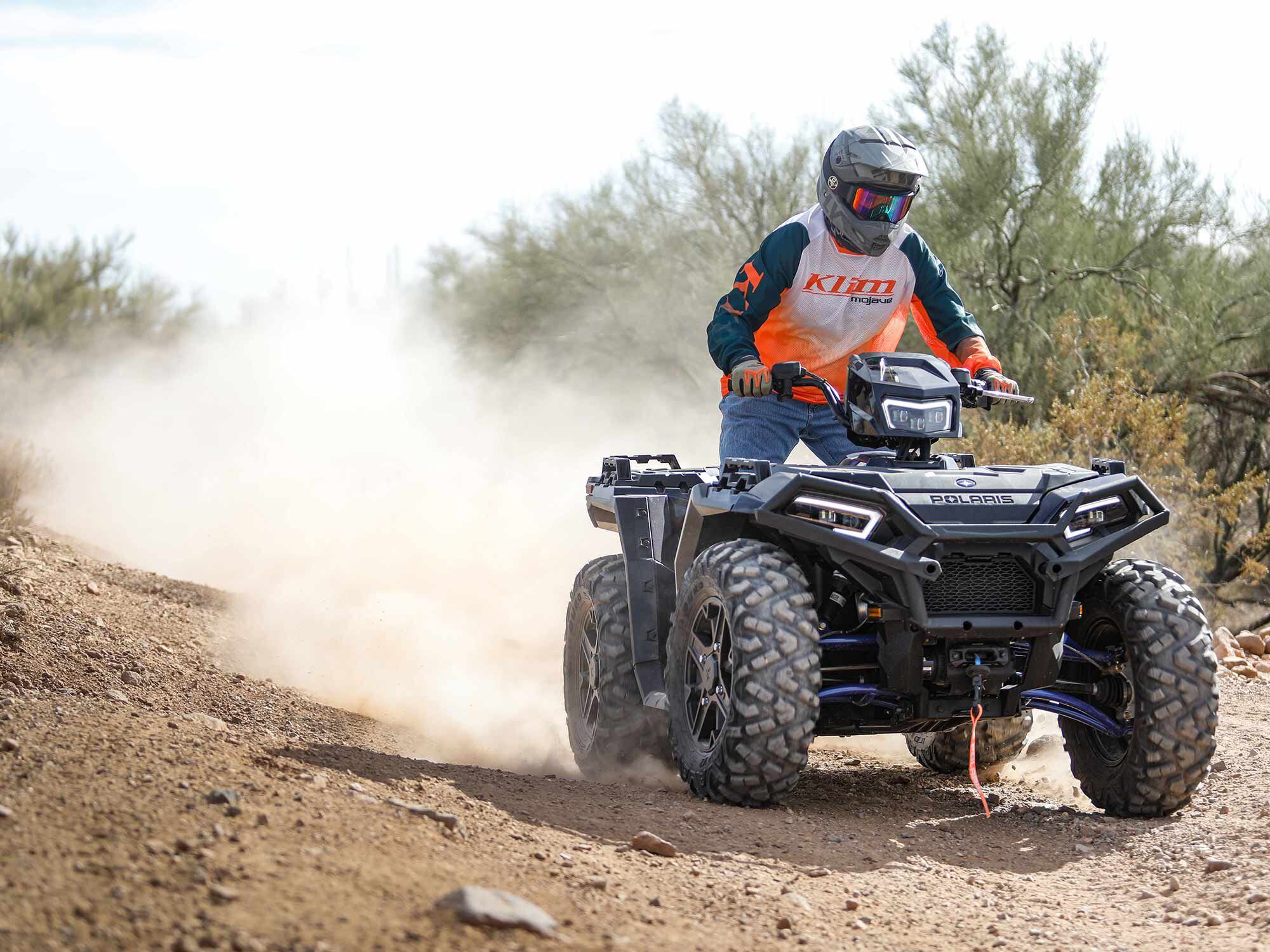 Preloa- adjustable shocks easily absorb landings with soft precision. (Justin Coffey/)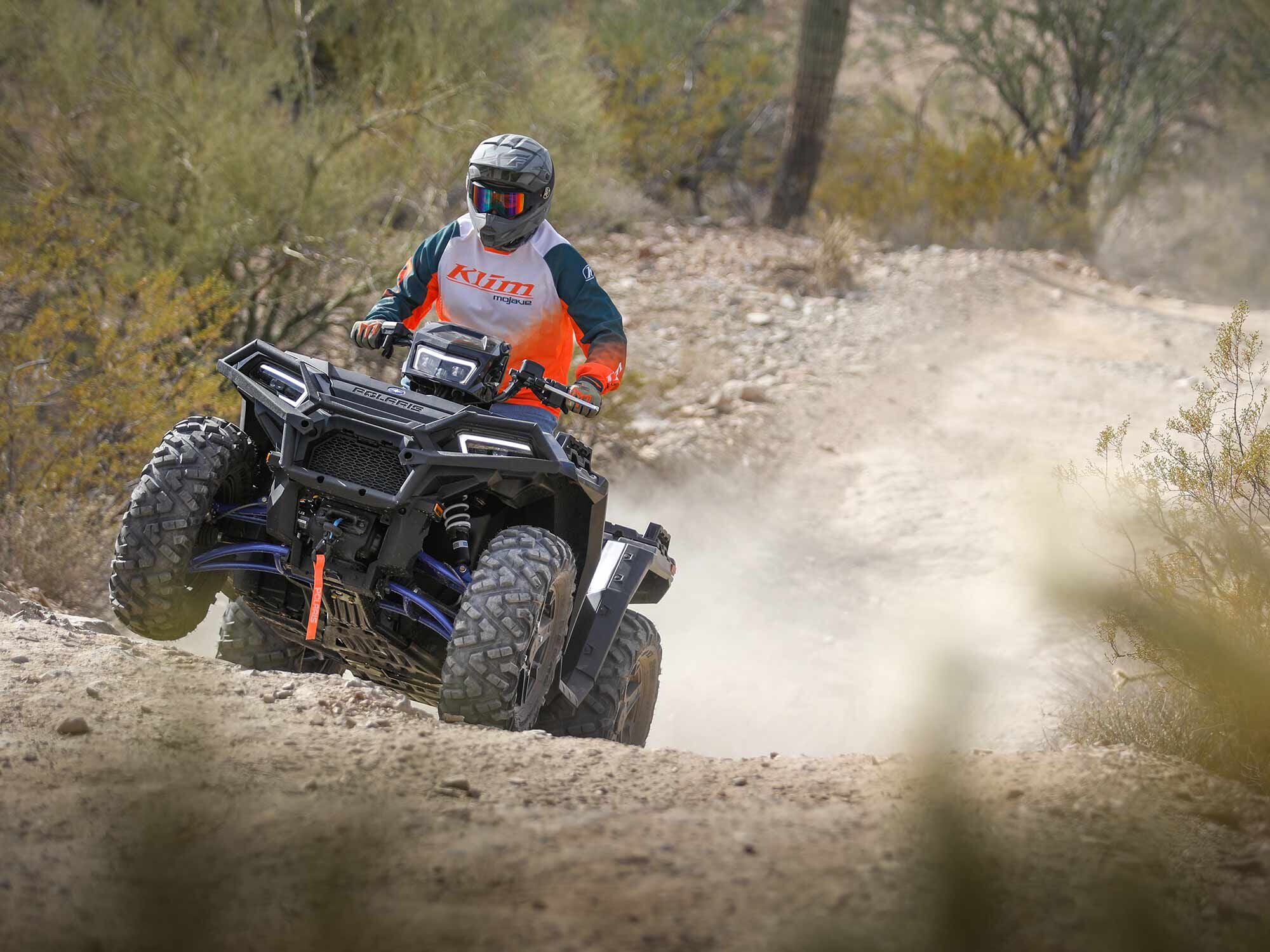 Rugged trails are no match for the Polaris Sportsman XP 1000. (Justin Coffey/)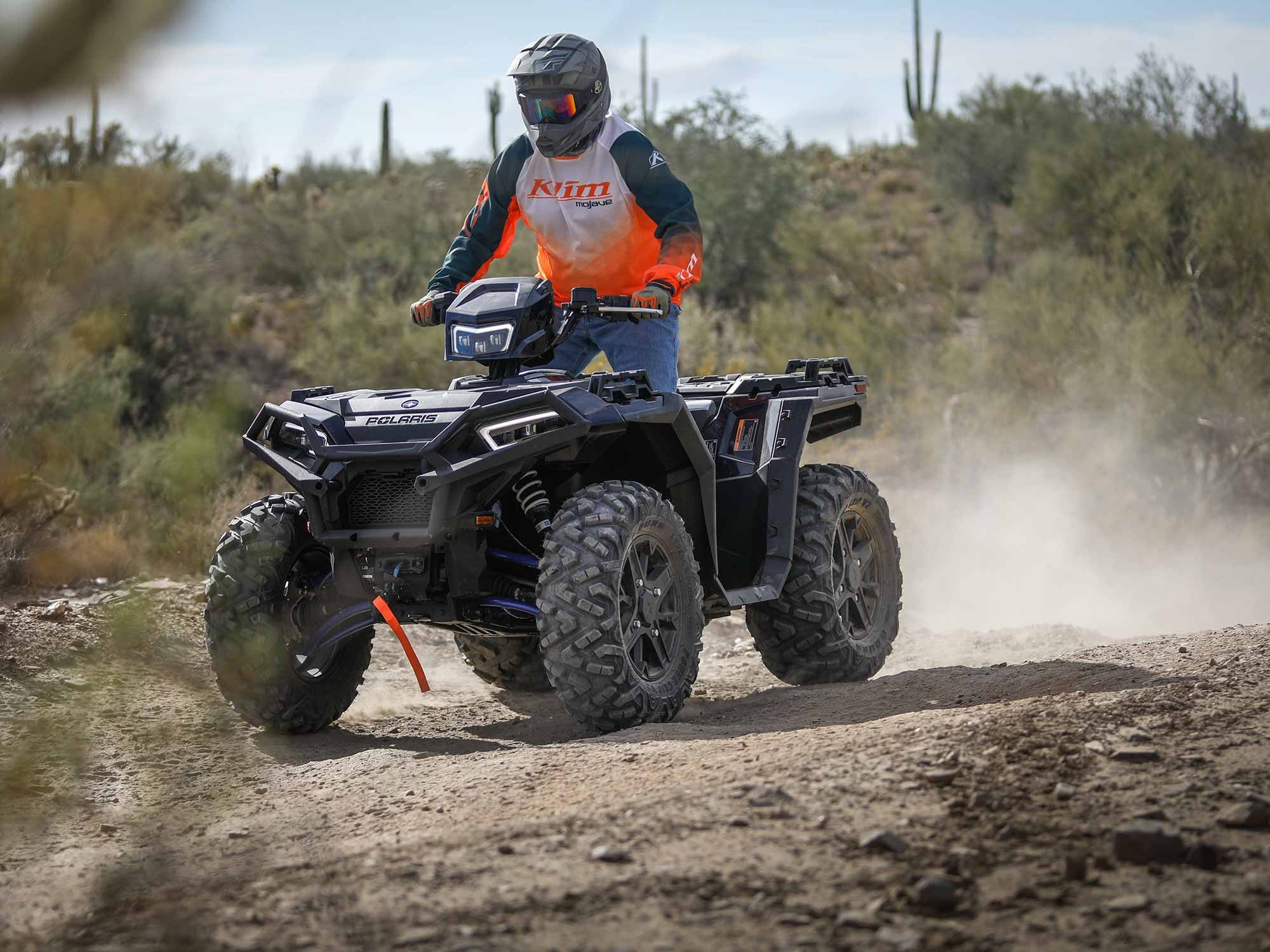 Luxury features, like a synthetic rope winch, high-clearance A-arms and an unmatched GPS/comm system, are just a few of the highlights of the 2022 Polaris Sportsman XP 1000 Ride Command Edition. (Justin Coffey/)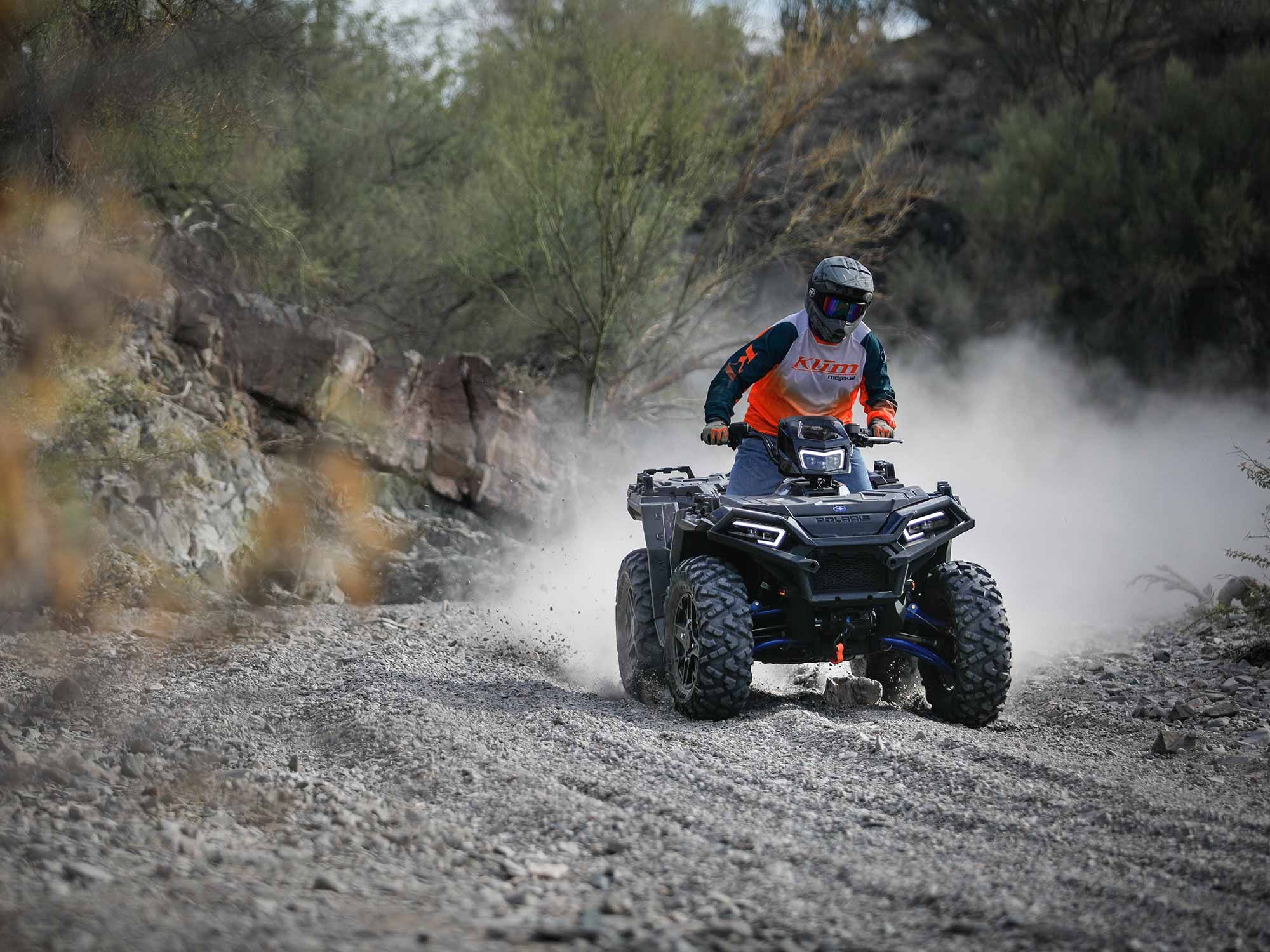 Ground clearance is par for the course under the Sportsman XP 1000. (Justin Coffey/)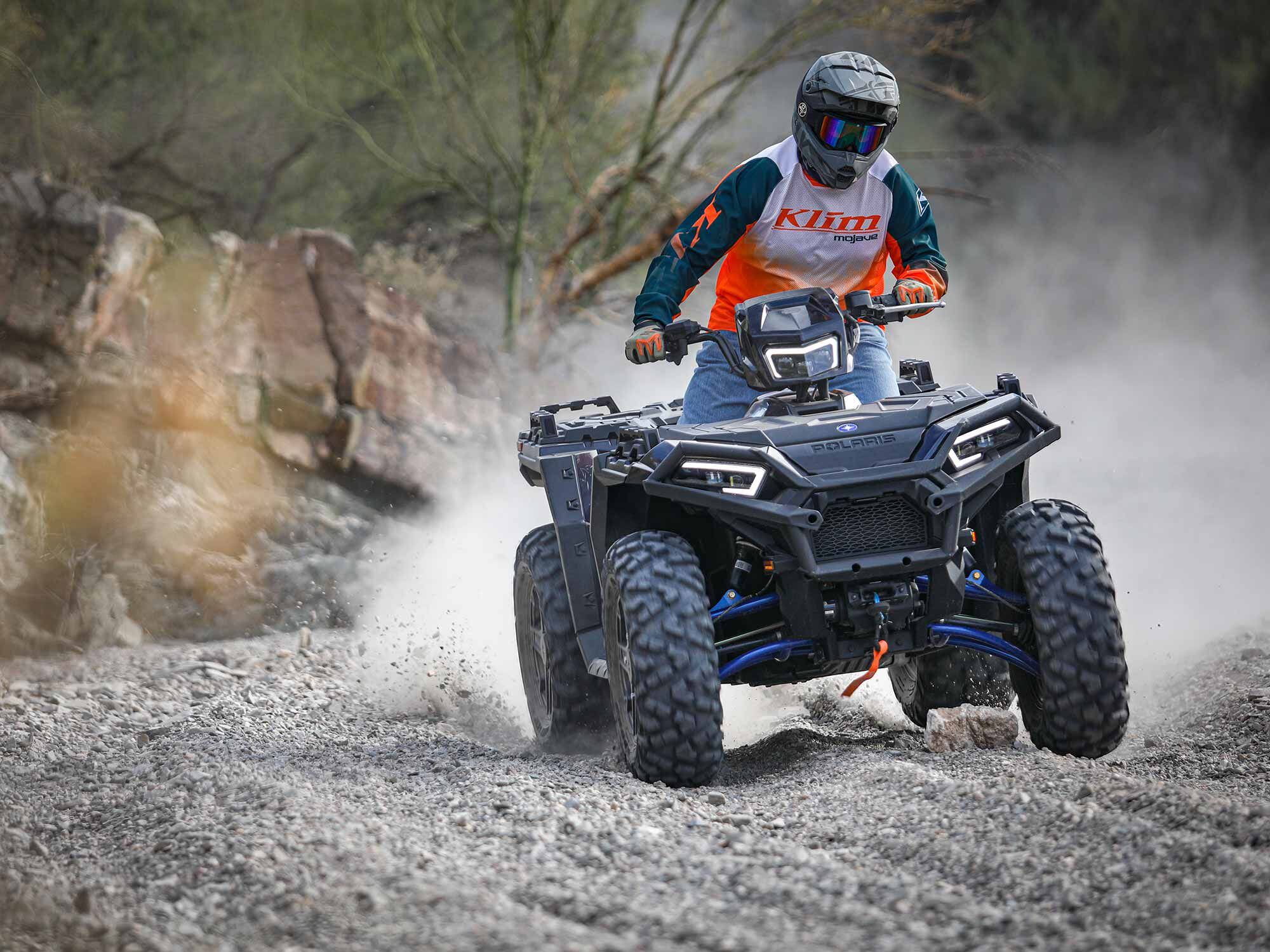 Arched high-clearance A-arms enhance ground clearance. (Justin Coffey/)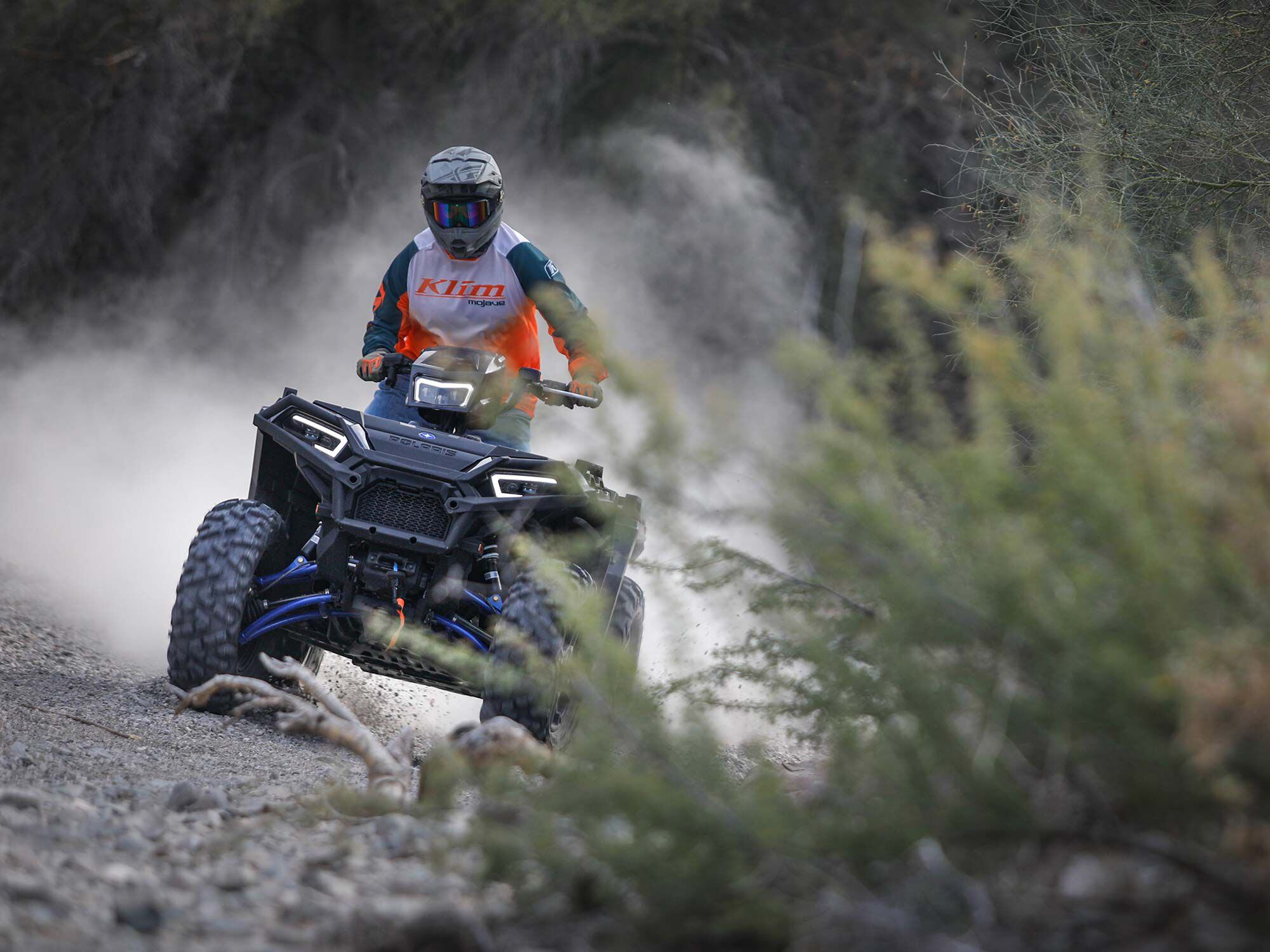 LED accent lighting makes this ATV more visible in dusty conditions. And it just plain looks cool. (Justin Coffey/)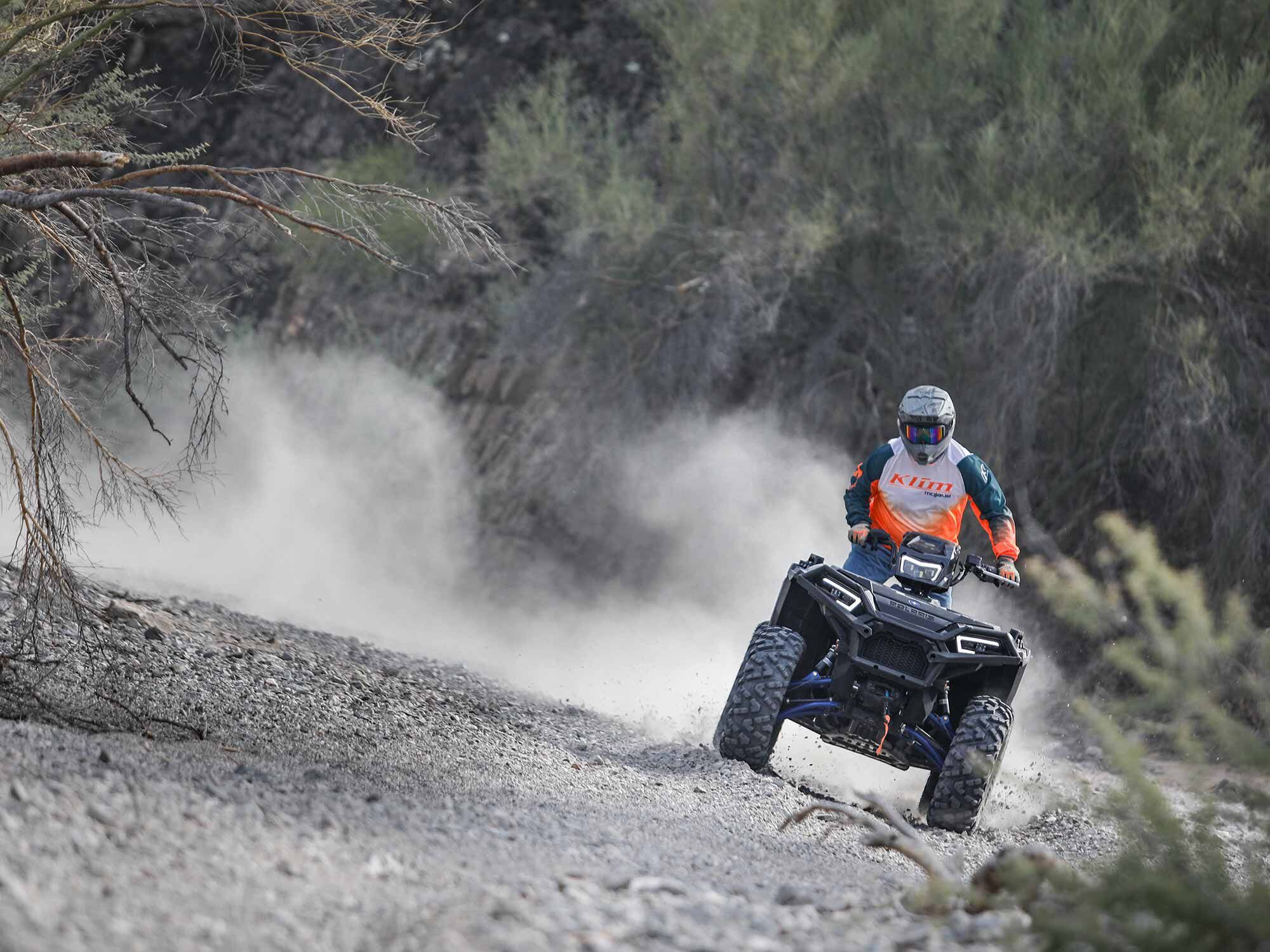 The fastest way from point A to point B involves 90 horsepower, all-wheel-drive, and Ride Command. (Justin Coffey/)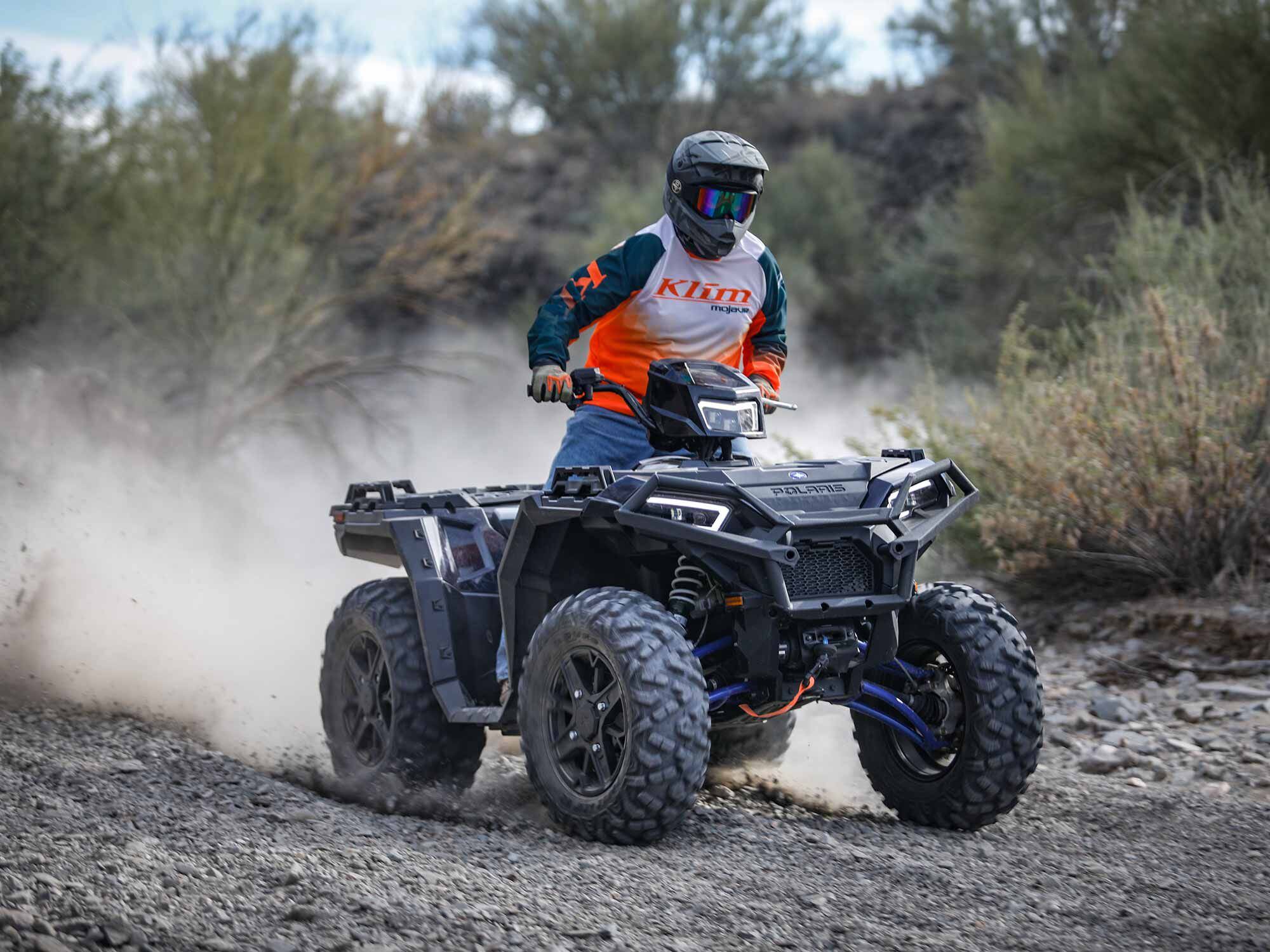 27-inch duro tires work well on loose and hard surfaces. (Justin Coffey/)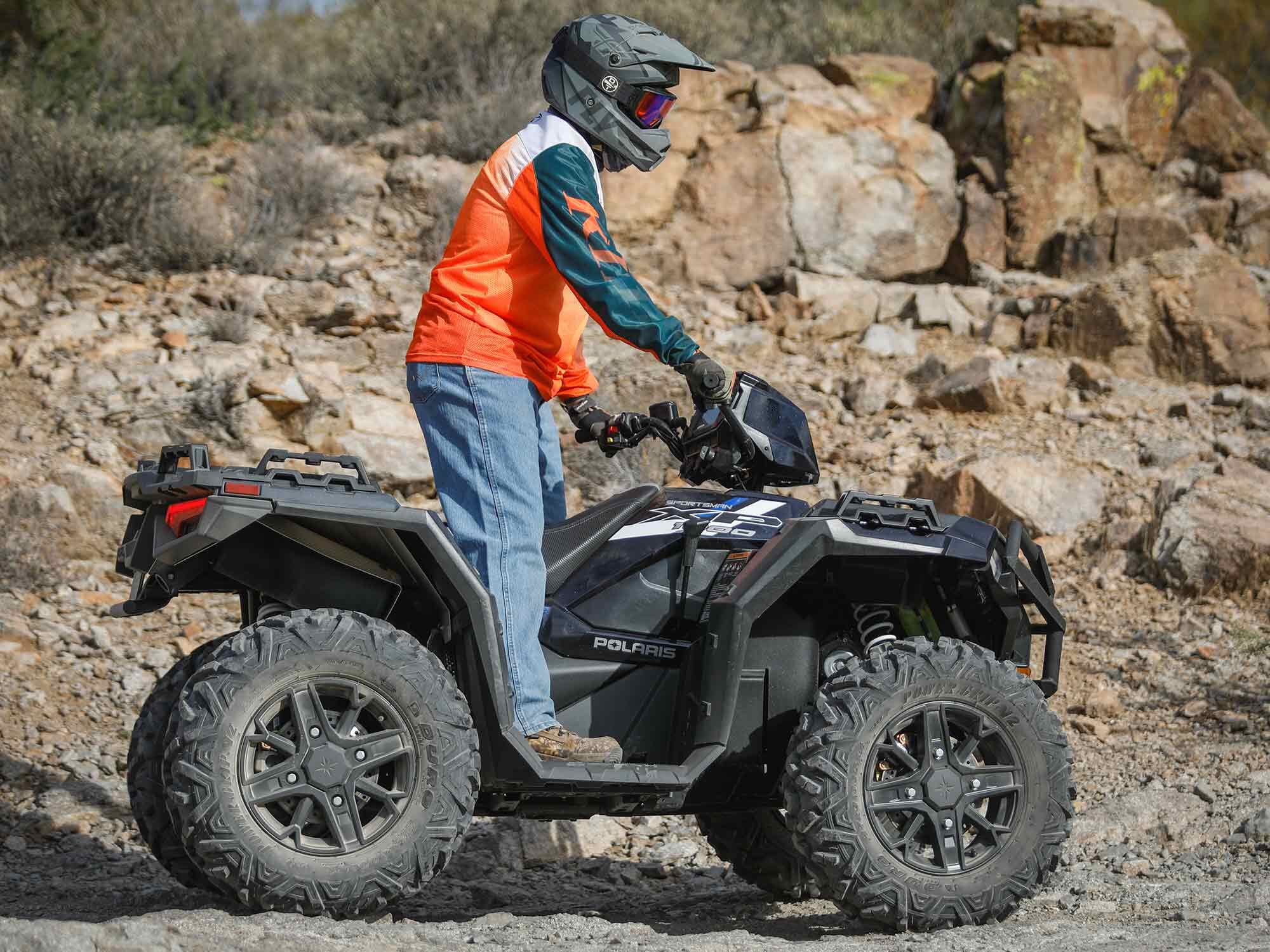 The Polaris Sportsman XP 1000 is narrow between the knees like an adventure motorcycle. It's amazingly comfortable and easy to move around on. (Justin Coffey/)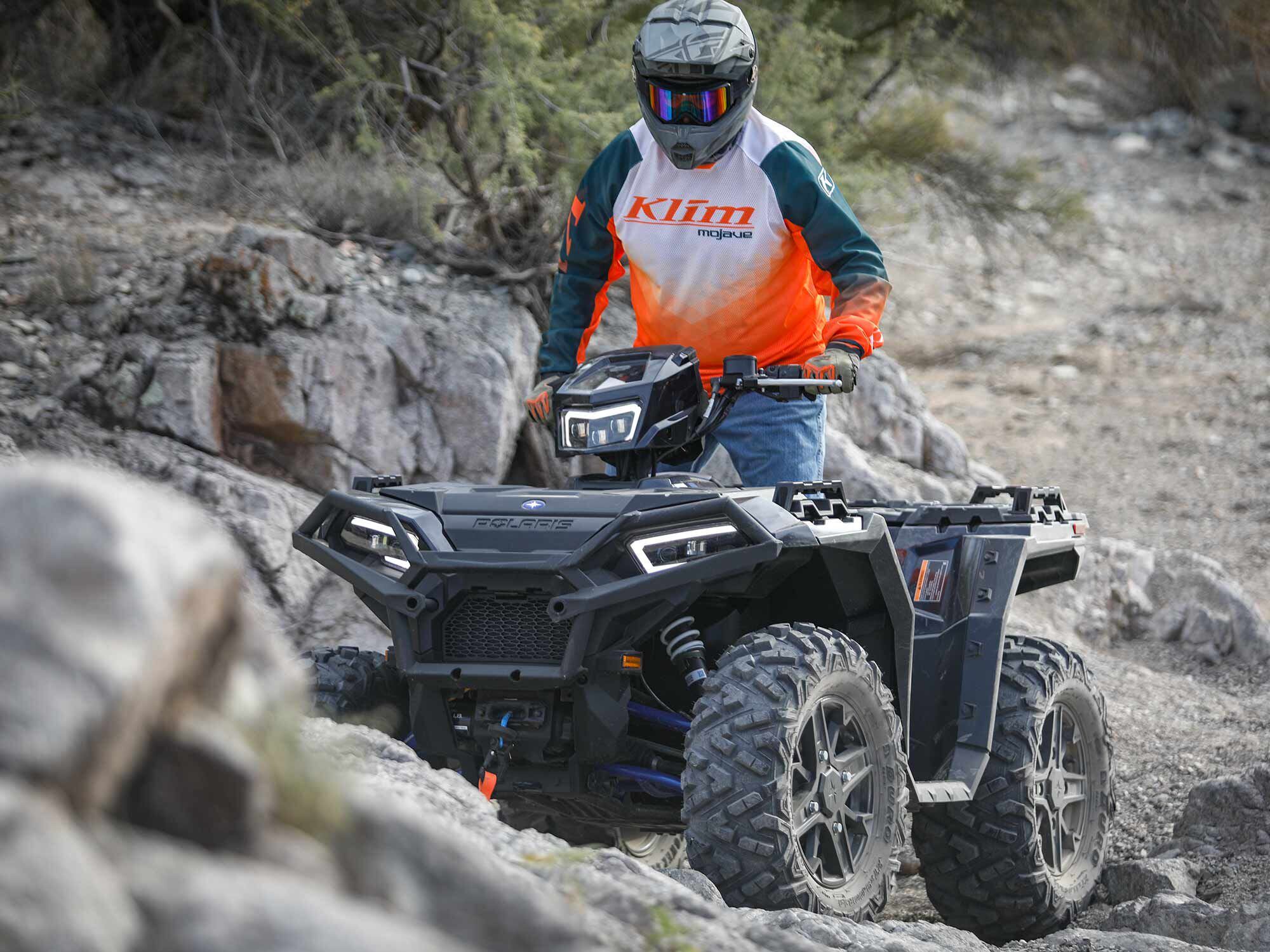 The Sportsman XP 1000 is a mountain goat on the rocks. (Justin Coffey/)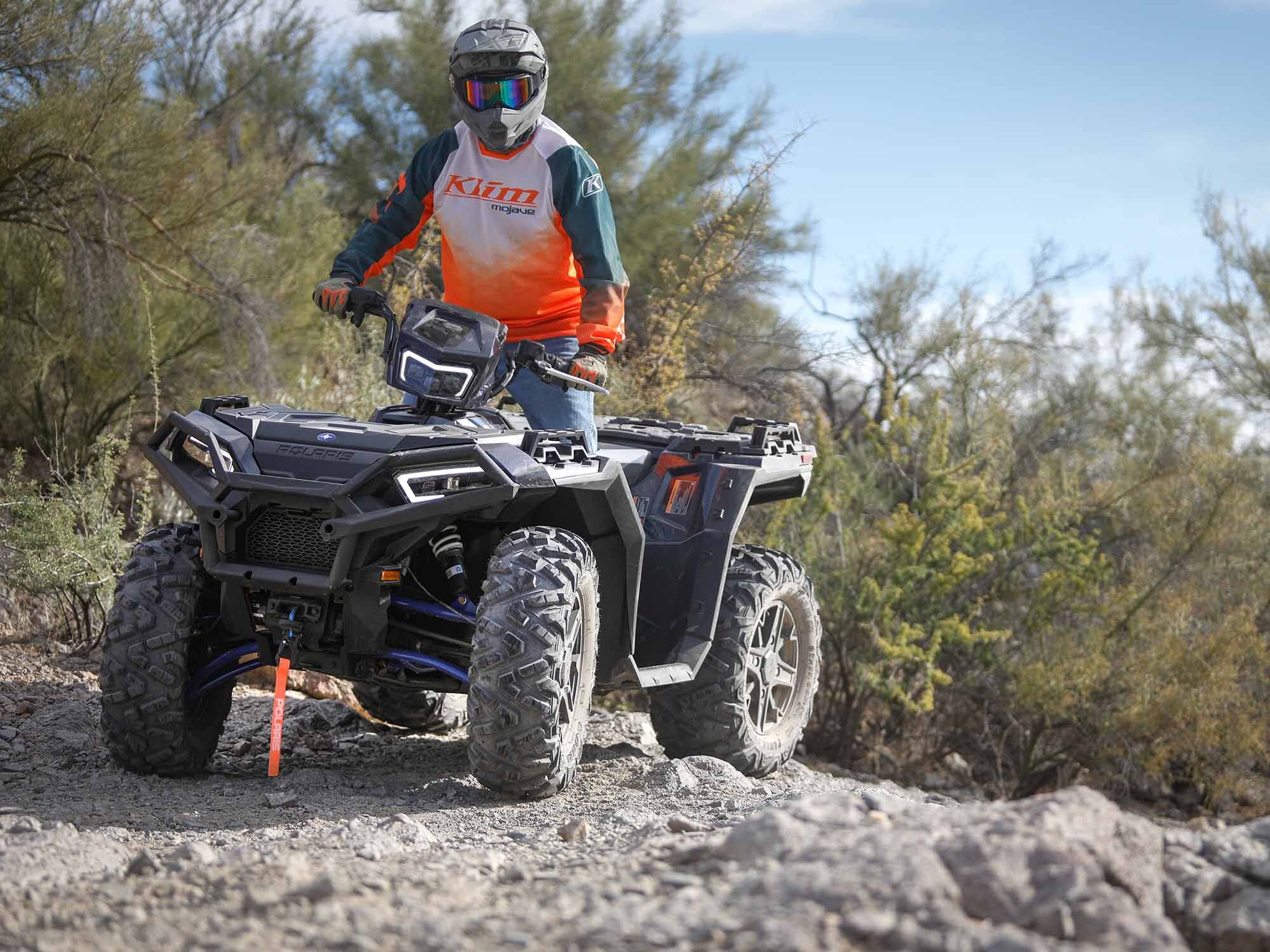 A front Trail Bumper and Lock and Ride rack extenders are standard equipment. (Justin Coffey/)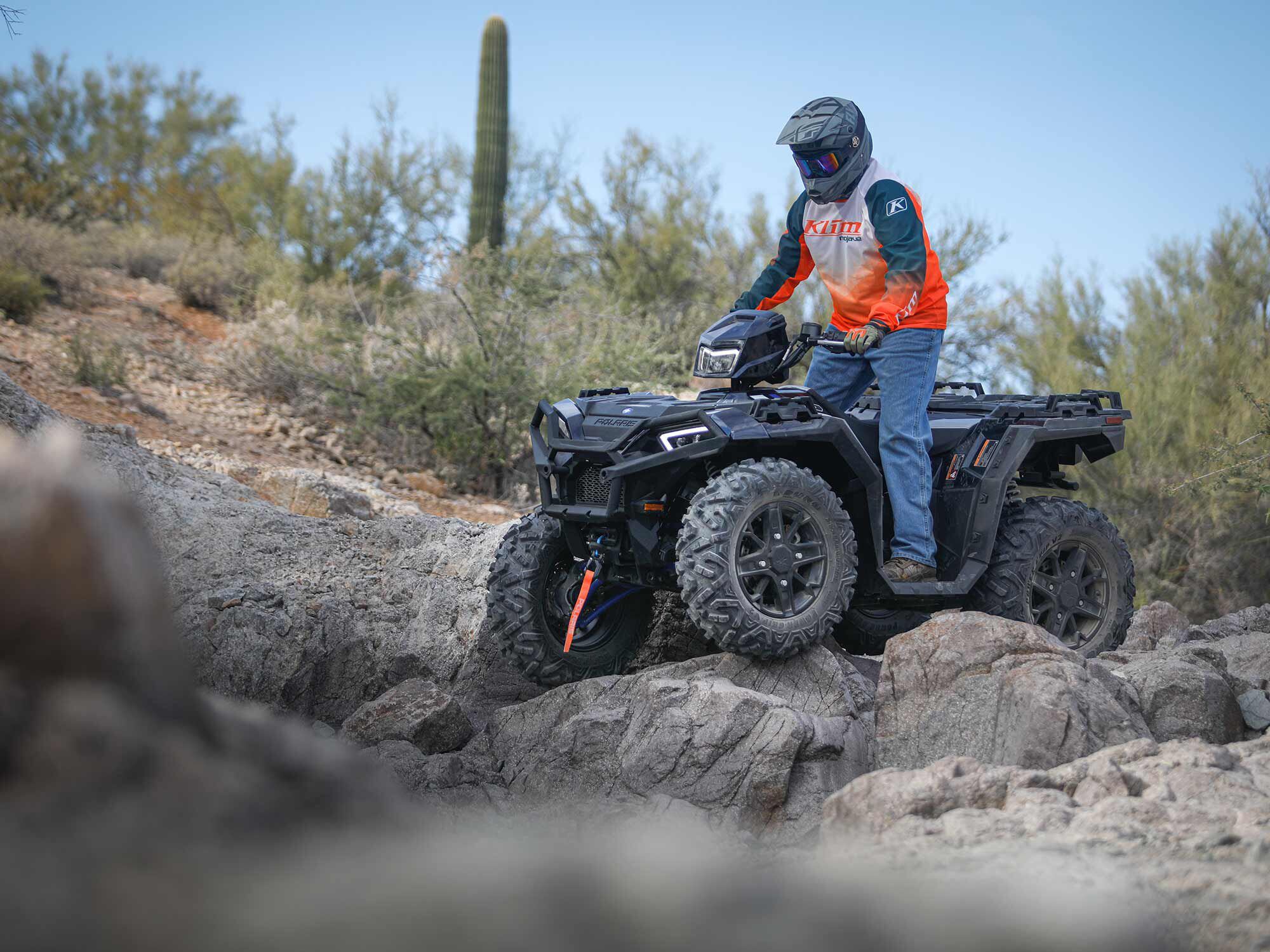 A powerhouse on the rocks. (Justin Coffey/)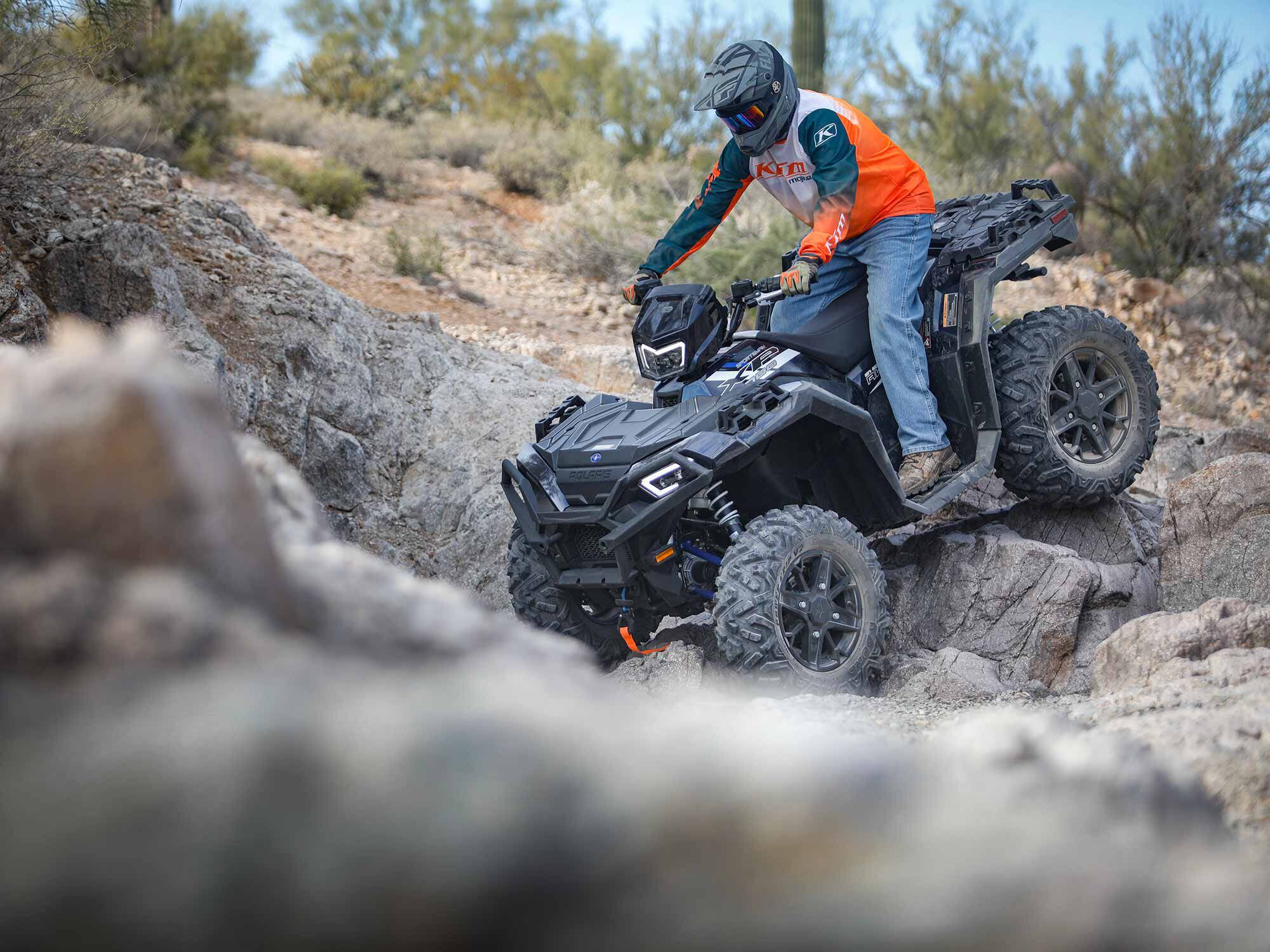 Solid engine braking turns the rockiest of downhills into a Sunday drive. (Justin Coffey/)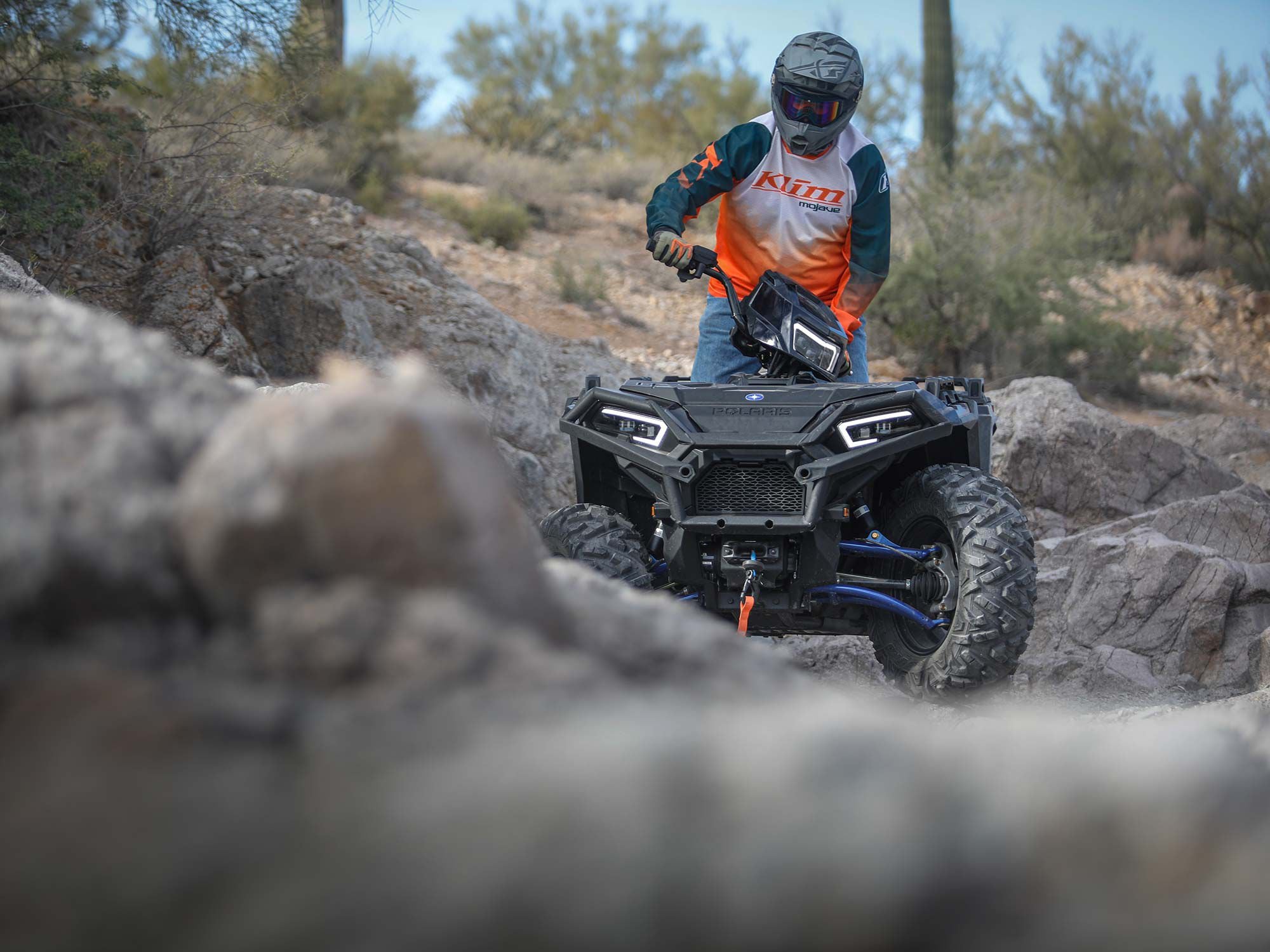 Multi Select Electric Power Steering gives the Sportsman XP 1000 a light feel at the controls. (Justin Coffey/)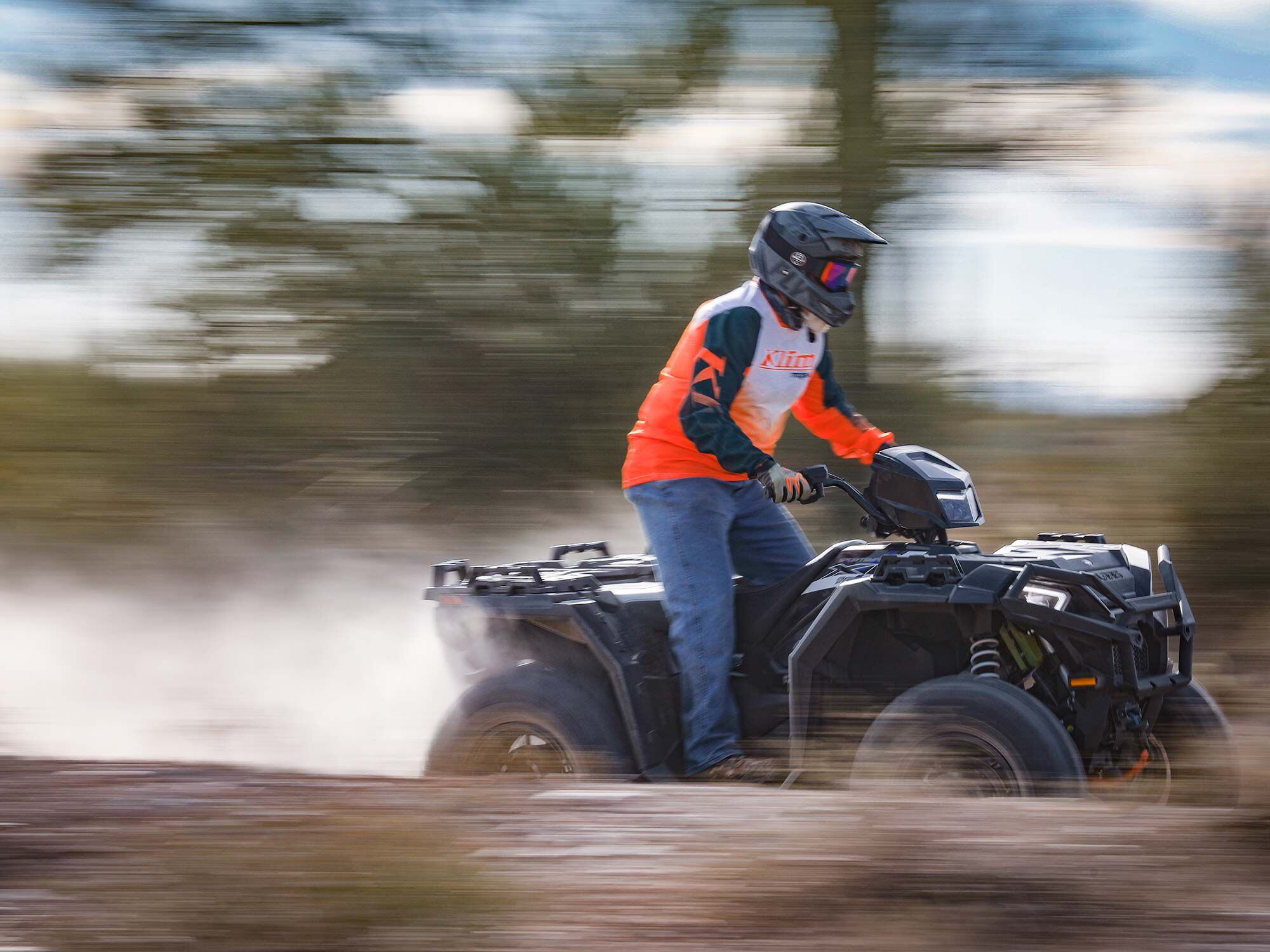 What's the top speed? We'll go with "frightening." (Justin Coffey/)