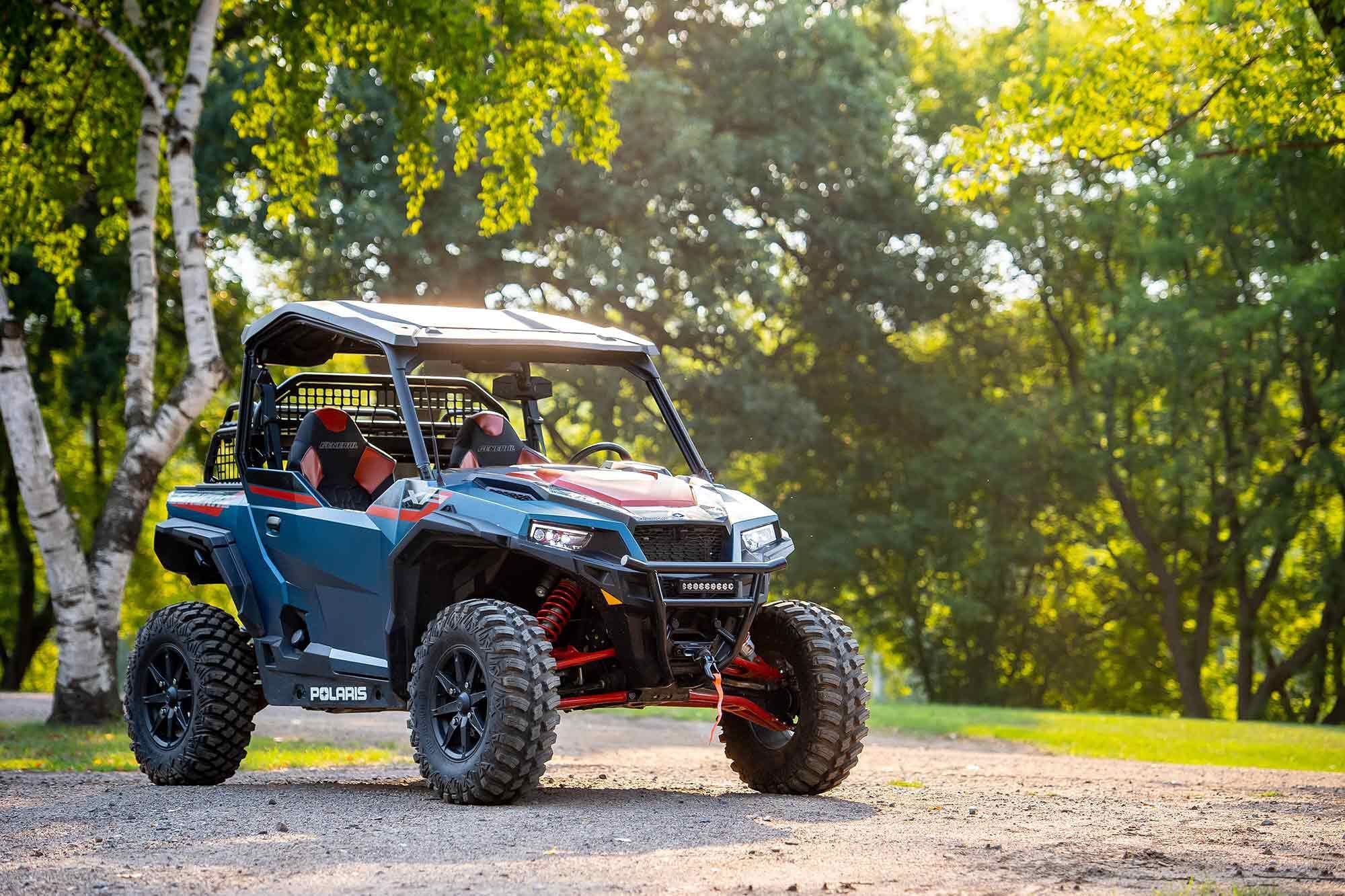 2022 Polaris General XP 1000 Trailhead Edition. (Polaris/)
Polaris has made a habit of building lustworthy limited editions every year. The latest of those is the 2022 General XP 1000 Trailhead edition, which adds a new livery and a few niceties that should make the recreation utility rig the perfect companion for getting out to the far-flung places. The new matte color scheme is the most obvious addition, though a closer look reveals 3D topographic map graphics. Polaris says it used the area around Crown King, Arizona, for its inspiration.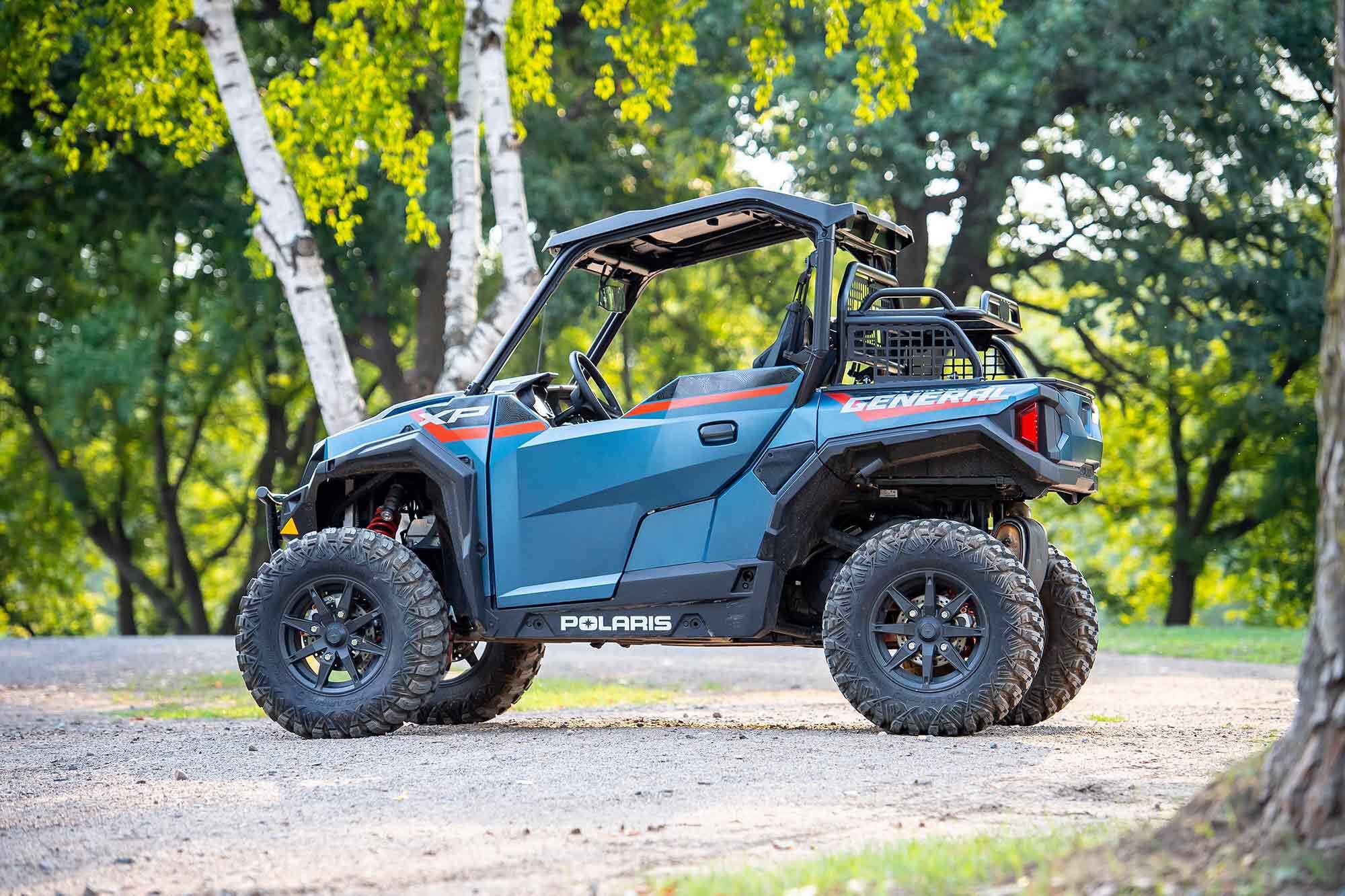 A bed rack adds storage options. (Polaris/)
Around back, the Trailhead gets a clever factory rack, complete with MOLLE mounting solutions. The bed itself is still good for carrying 600 pounds of material or gear. Otherwise, this is a General with everything thrown at it. There's a 4,500-pound winch with synthetic rope up front, complete with an auto stop function that helps keep users from straining the line, a spectacular Rockford Fosgate stereo with optional subwoofer, and Ride Command. You'll also find custom seats inside.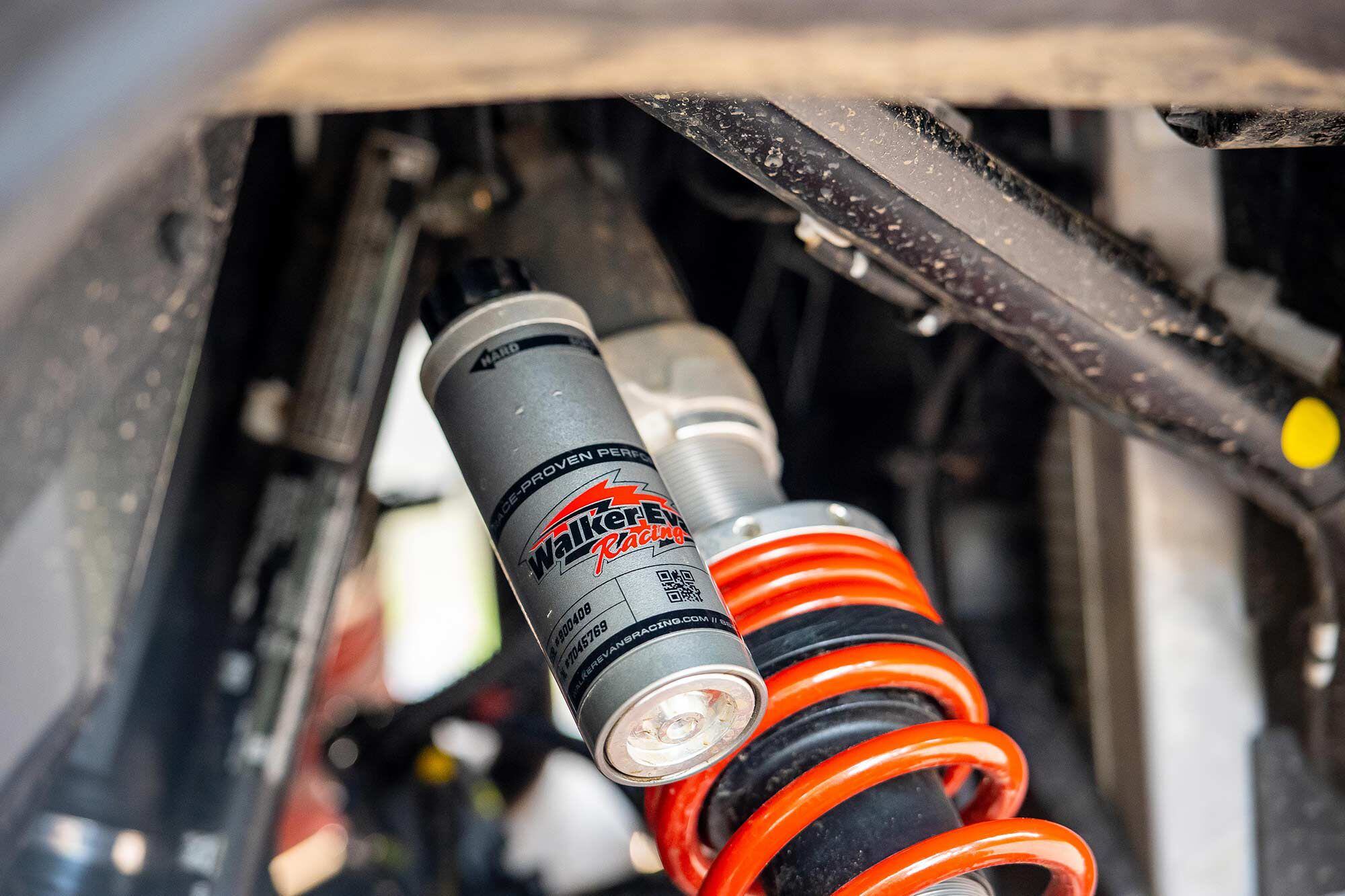 Walker Evans Velocity series shocks help smooth out rough terrain. (Polaris/)
Engineers threw Walker Evans Velocity series shocks at the Trailhead along with 30-inch Pro Armor Crawler XG tires. Even better, the 2022 General Trailhead wears the same size on all four corners, which means you'll only need to bring one spare on your next adventure.
We took a handful of laps around Elk River Extreme Motor Park in Minnesota to get an idea of what the General Trailhead has to offer. On a fast, flowing course, the Trailhead was in its element. There's plenty of power on hand thanks to the 999cc twin-cylinder engine. Polaris claims the engine is good for around 100 hp, and the General makes good use of it, rorting out of corners and punching through deep sand ruts.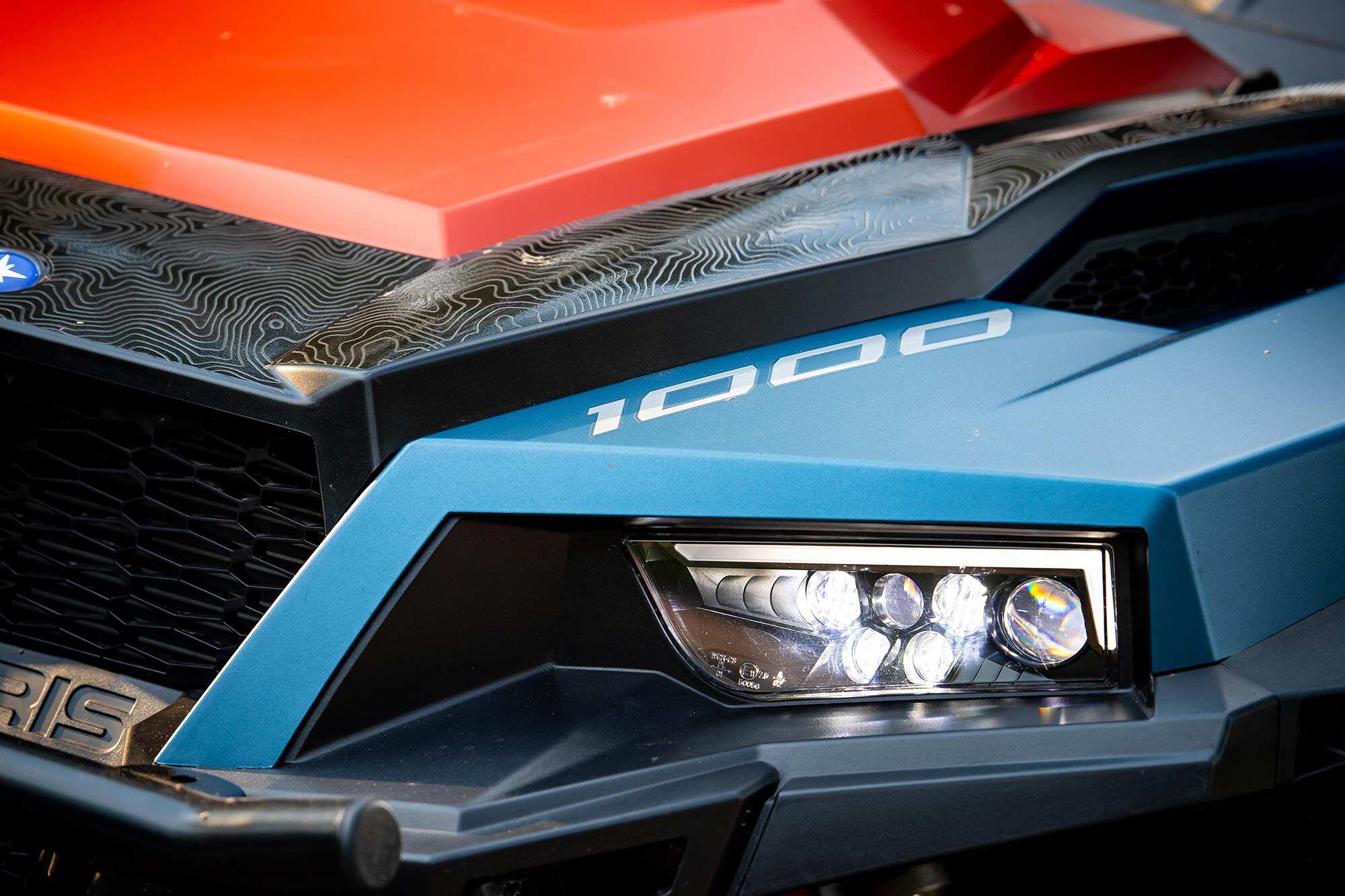 The topographic map graphics are three-dimensional, and look better with a little dust on them. (Polaris/)
Minnesota in the summer is a wonderland with cool temperatures and clear blue skies. Elk River's soil is that kind of perfect loam you only get in the Midwest, free of large stones. A dry month meant there was nearly no mud, just lots of dust. Out there, the General felt good and confident, capable of getting anywhere we wanted to go. Our only complaint is that the four-wheel hydraulic disc brakes with twin-piston calipers front and rear didn't feel as confident as we'd like. They're plenty capable of bringing the machine down from speed, but the long, soft pedal left plenty to be desired.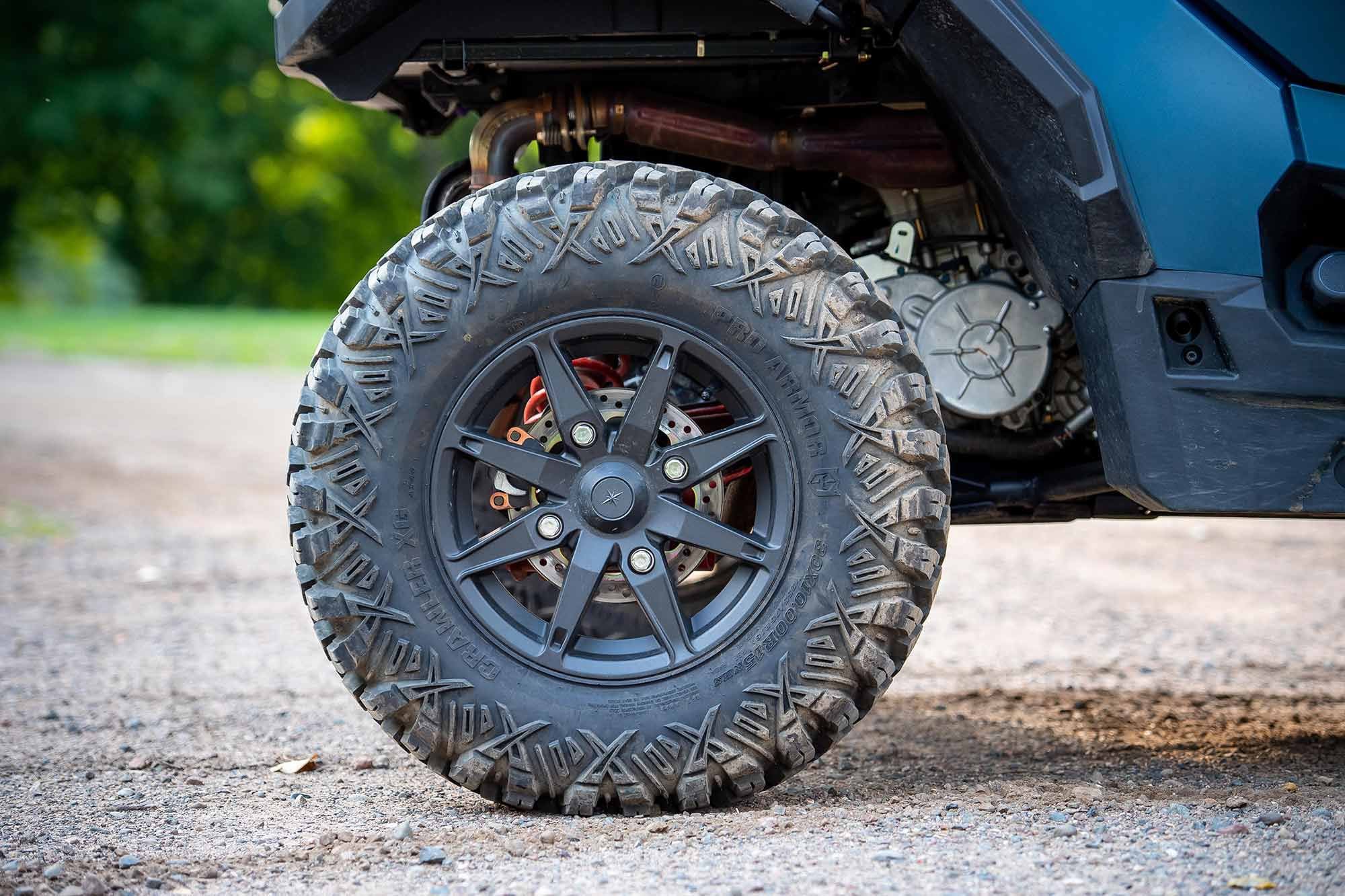 Aggressive 30-inch Pro Armor Crawler XG tires. (Polaris/)
That said, this isn't a sport rig, but the General Trailhead makes you forget that. Those shocks glass over imperfect terrain, and the PVT transmission is good and responsive. The stereo is loud and clear enough to melt your brain, and the Ride Command system is sharp, as always. As a machine, it's great. But as a concept, the Trailhead leaves a little to be desired.
Polaris says this vehicle is aimed squarely at the overlanding and adventure set, and while the rear rack and winch are solid steps in that direction, there's little accommodation for the type of kit necessary for spending a few days in the sticks. Aside from the 2-inch receiver hitch, there's no easy solution for transporting other toys like a mountain bike, and you won't find a simple solution for a rooftop tent or awning. We're told Polaris is working closely with Rhino-Rack to solve some of those issues, but for now, the Trailhead comes up short on its adventure promises.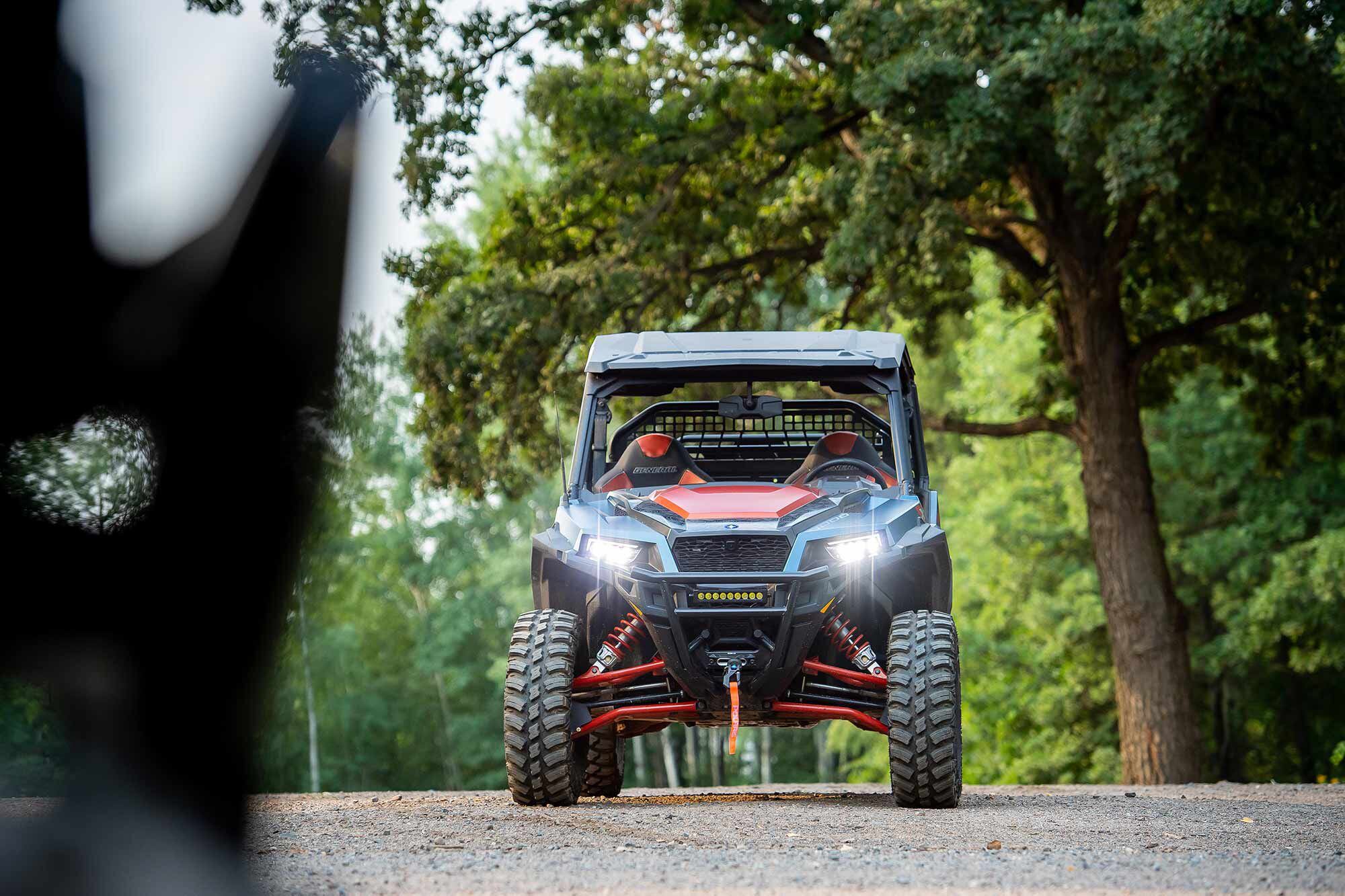 It's a handsome rig with all the options you'd want. (Polaris/)
That said, this is easily the most attractive General that Polaris has produced to date. We love the matte livery, the stereo, and the rest of the standard kit, and at $26,699, you'd be hard-pressed to build a better-equipped General for less. If you want one, you better get busy. Preorders are now open, and we'd guess it won't take long before they're all sold out.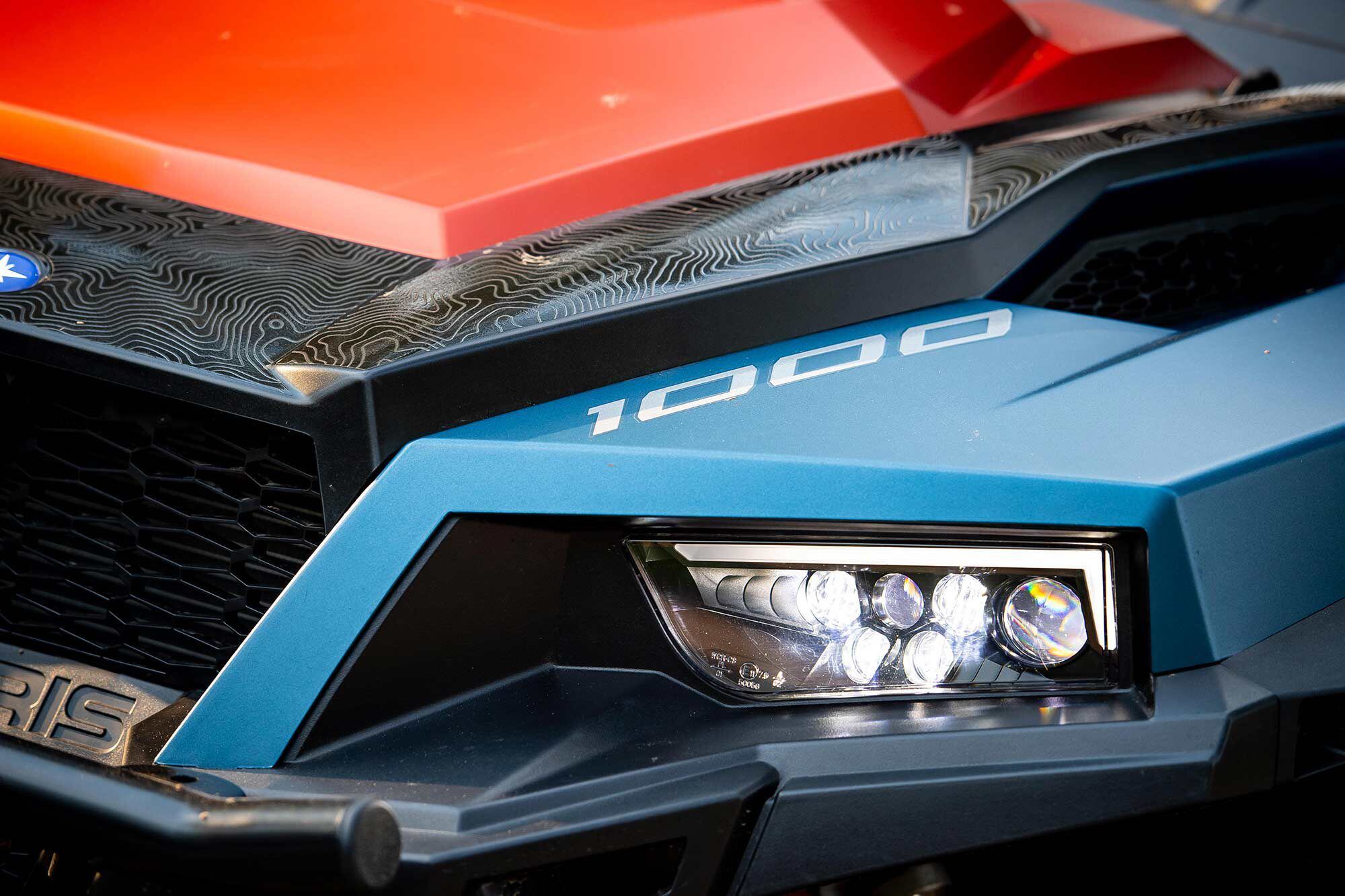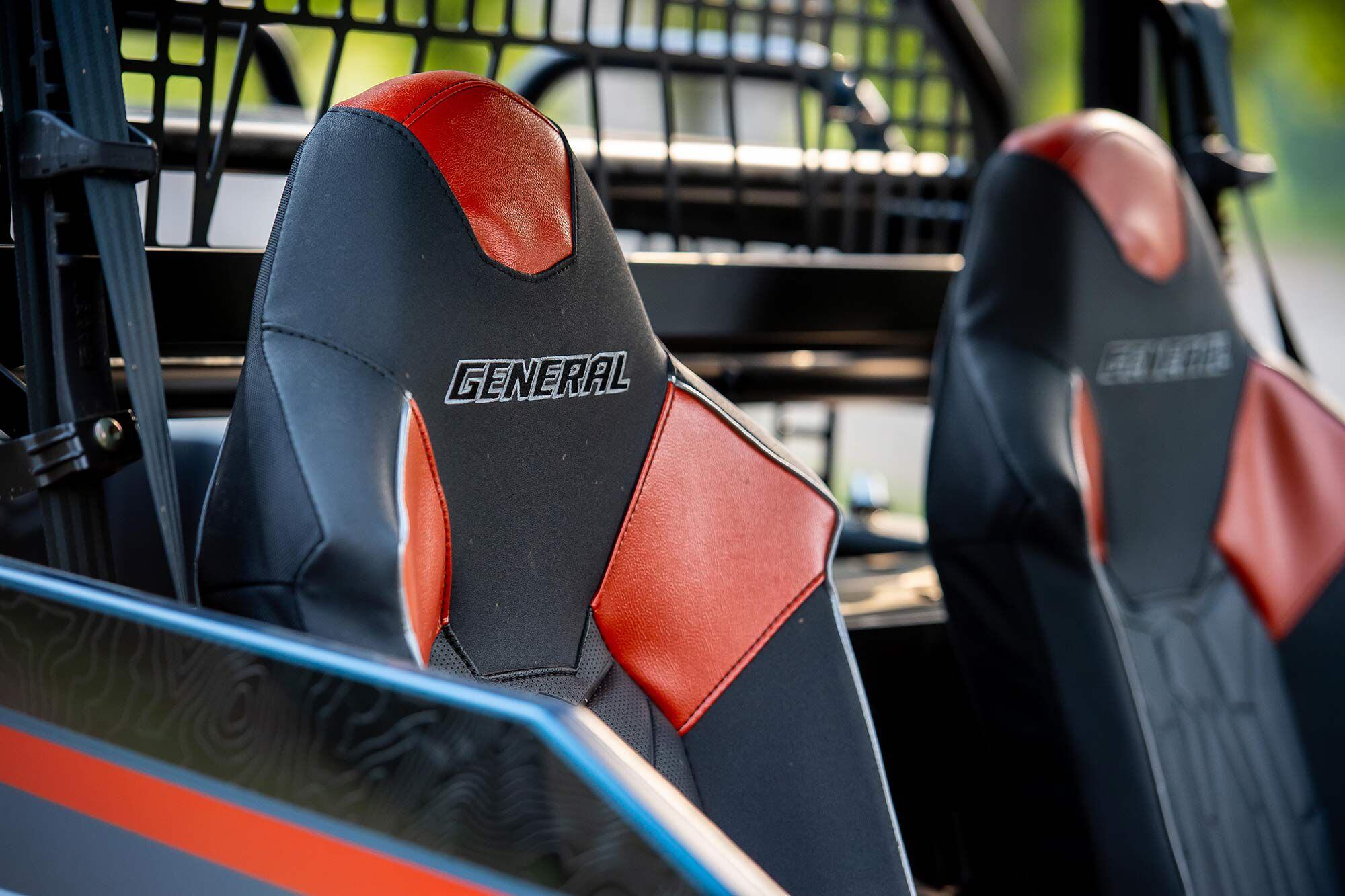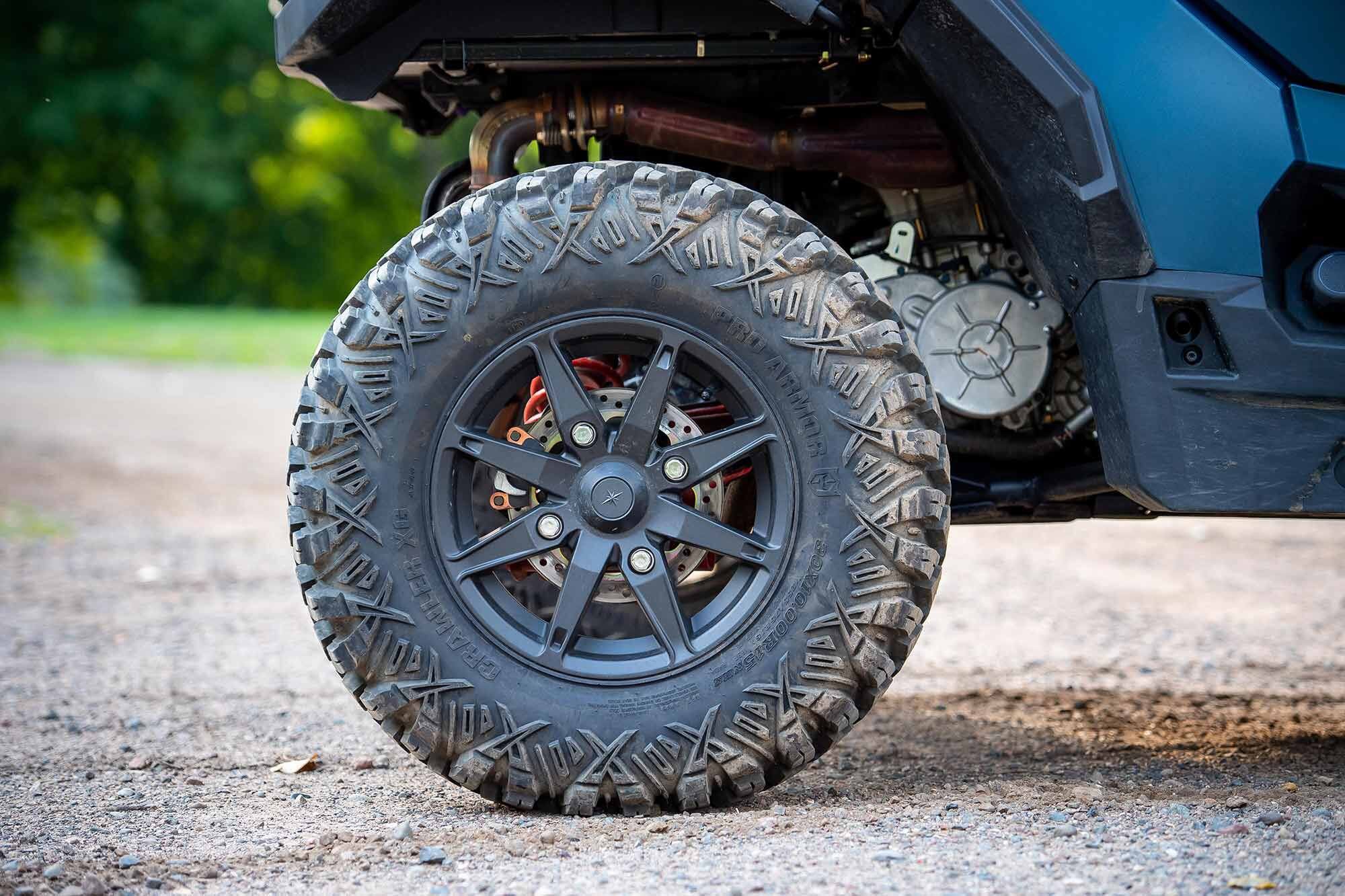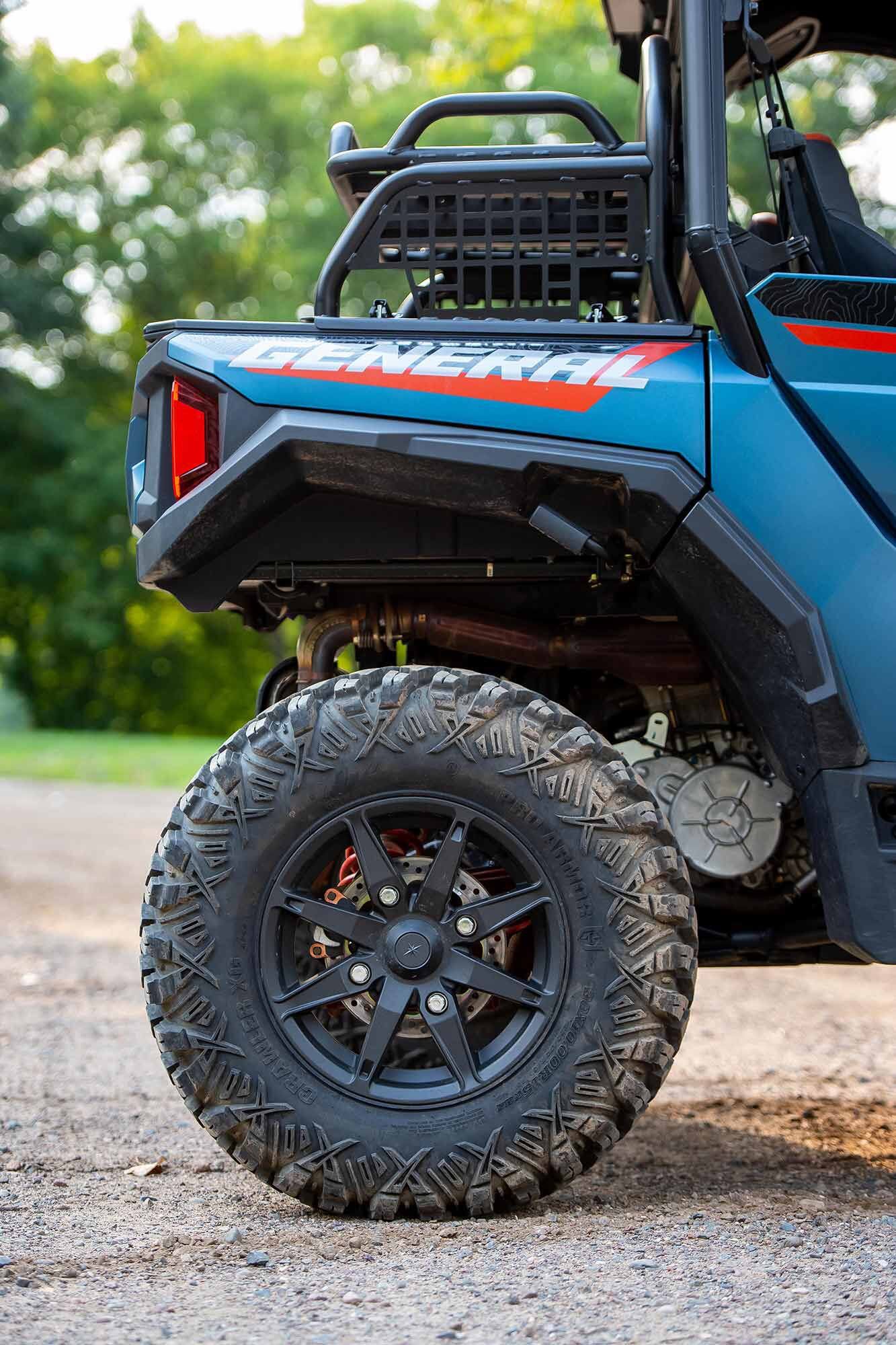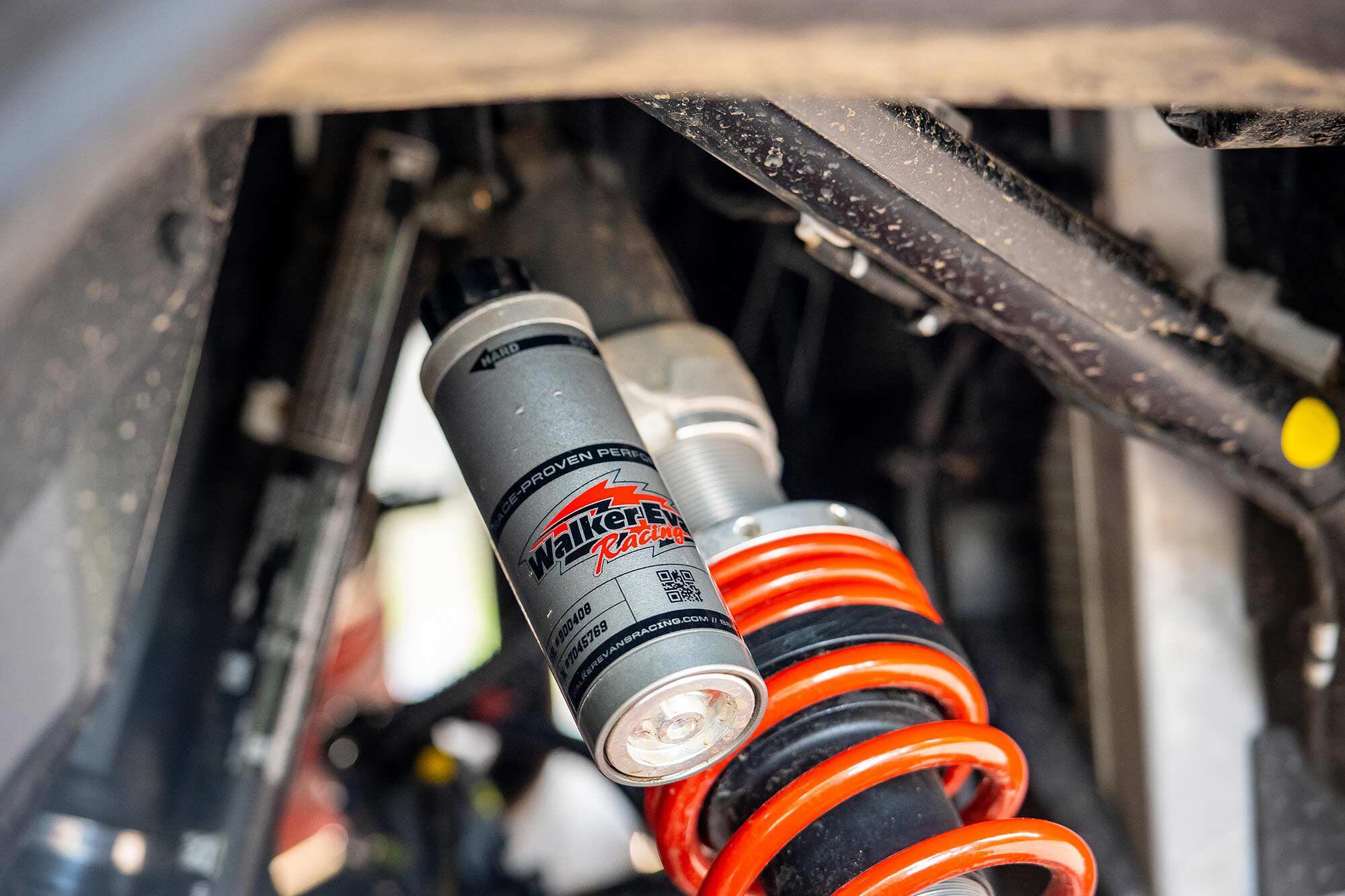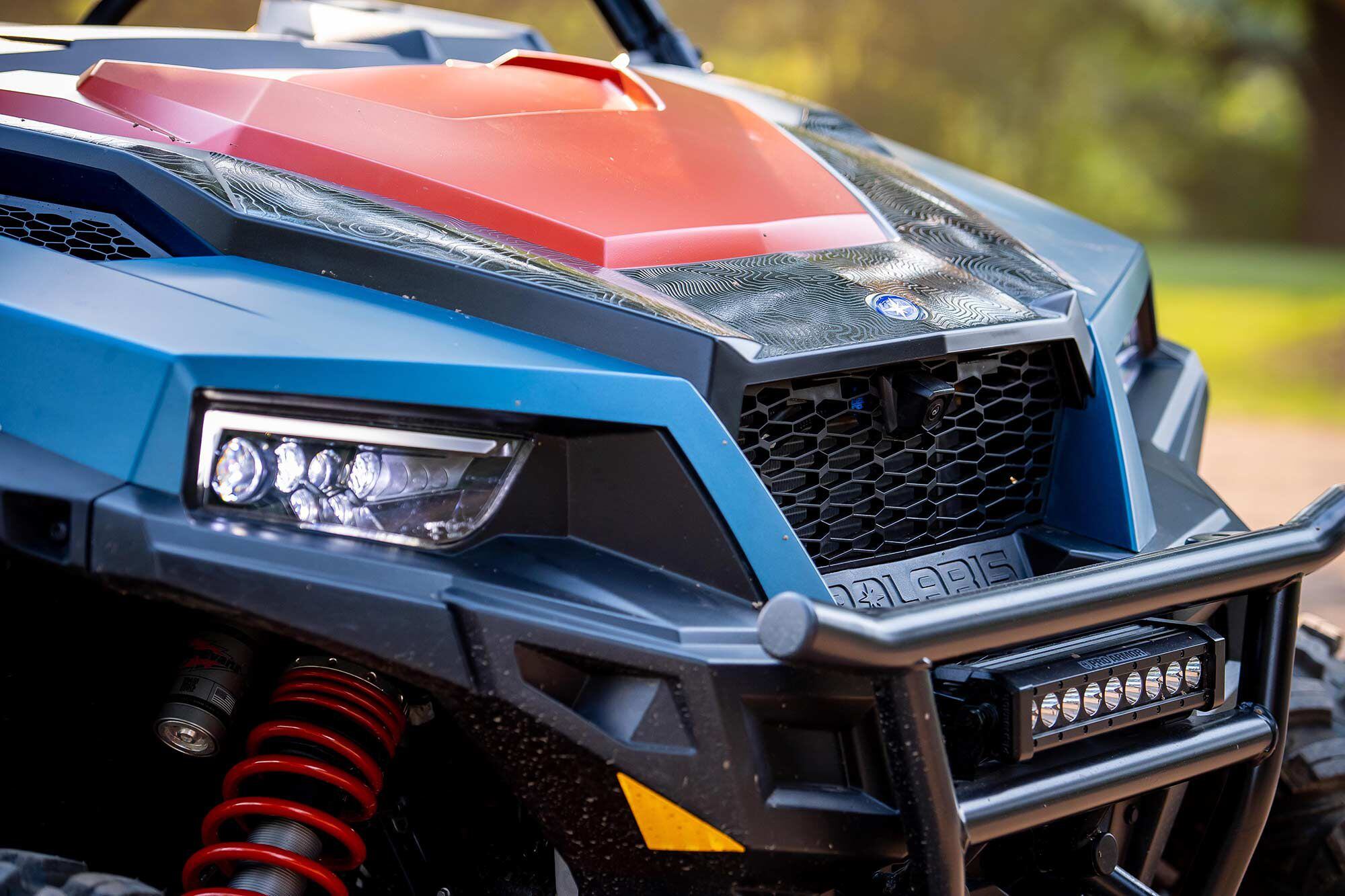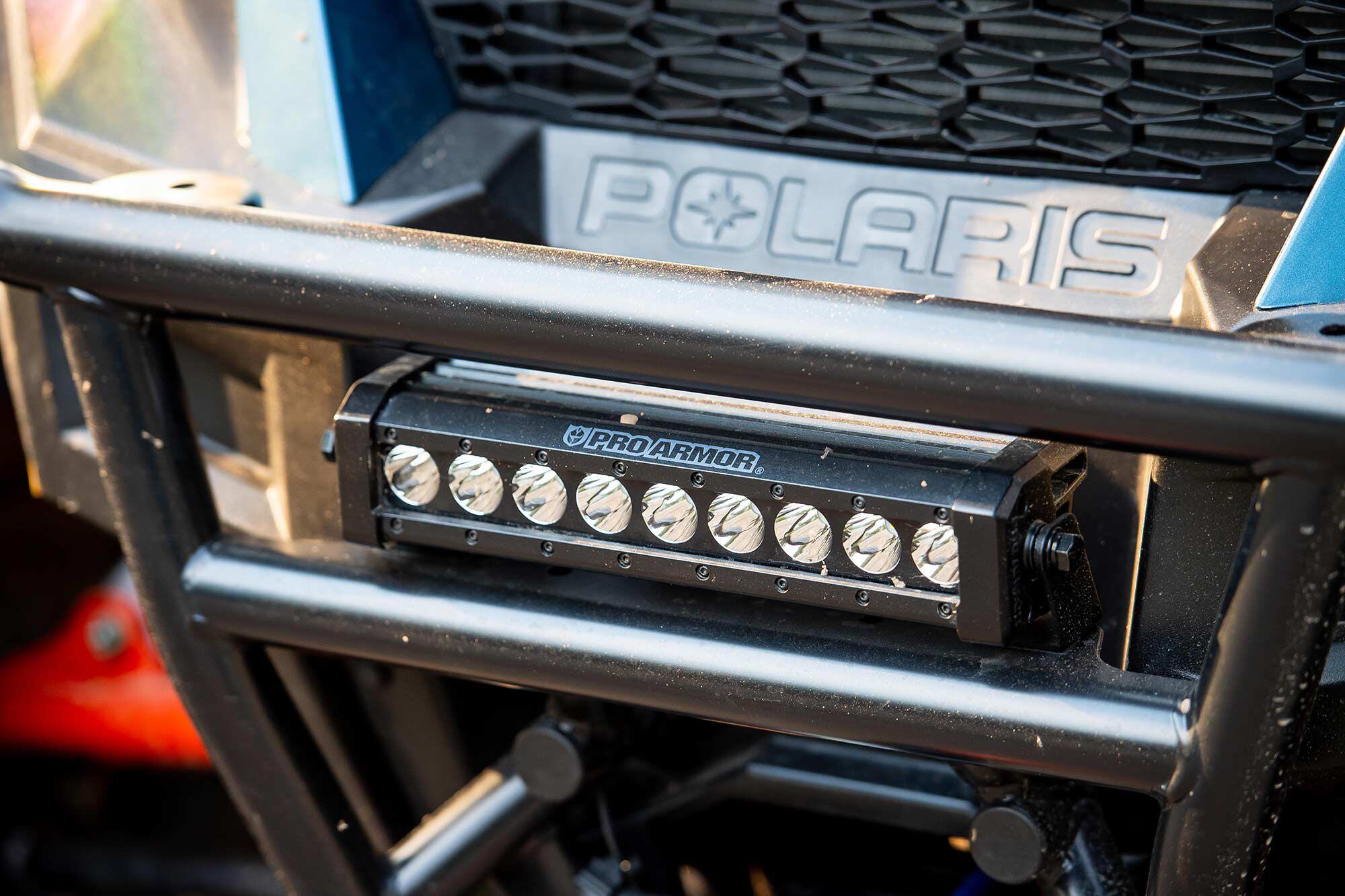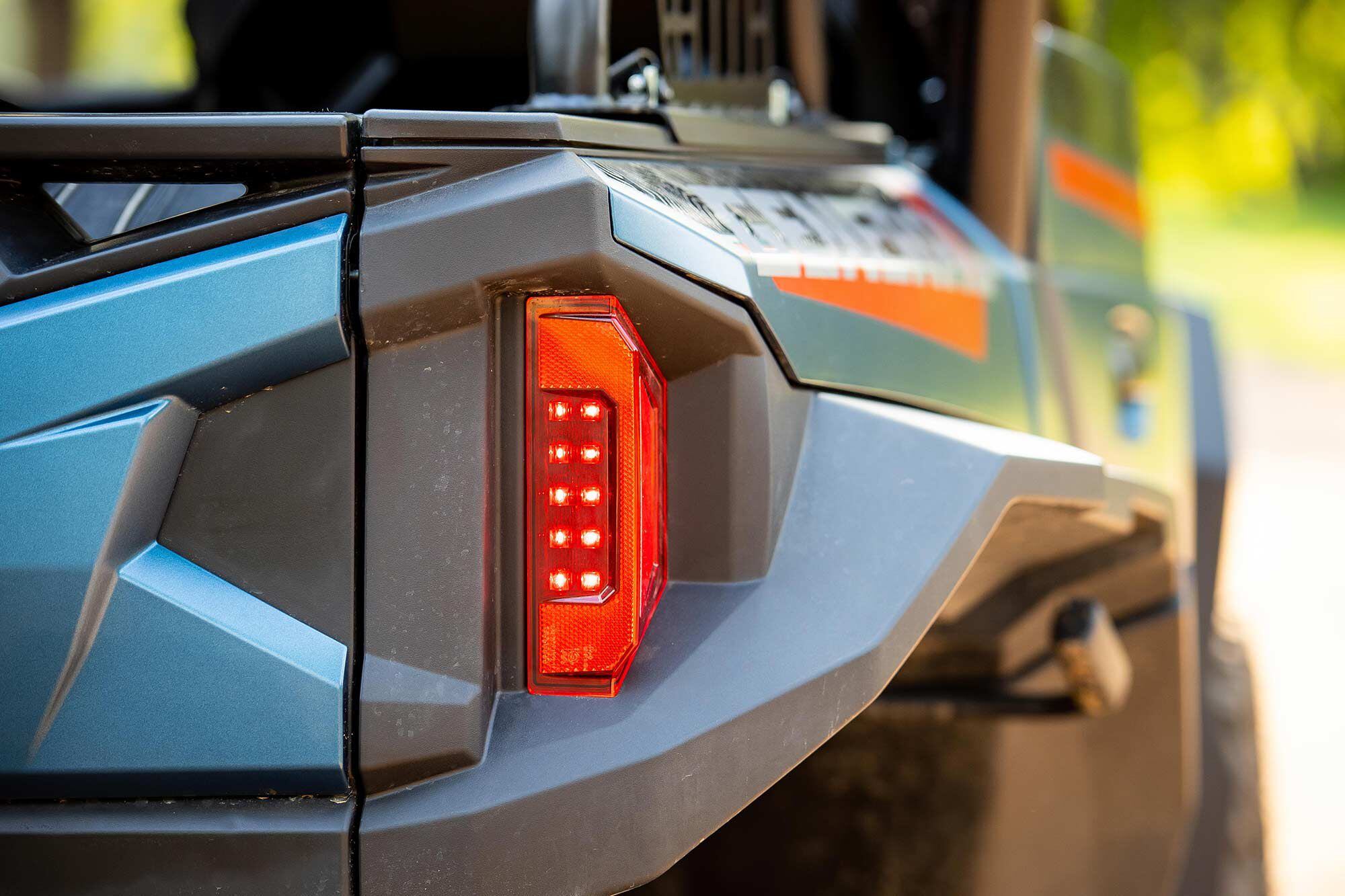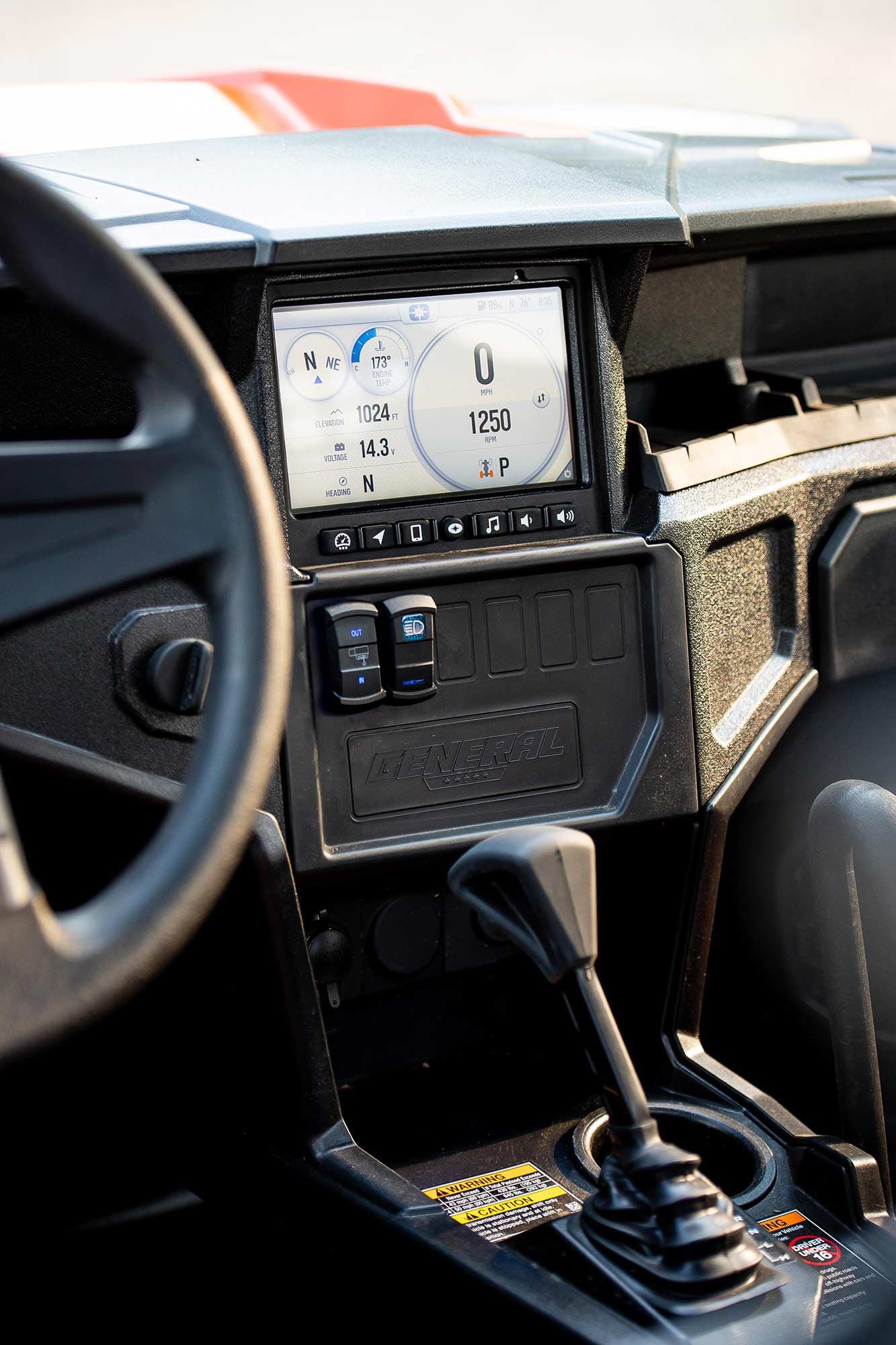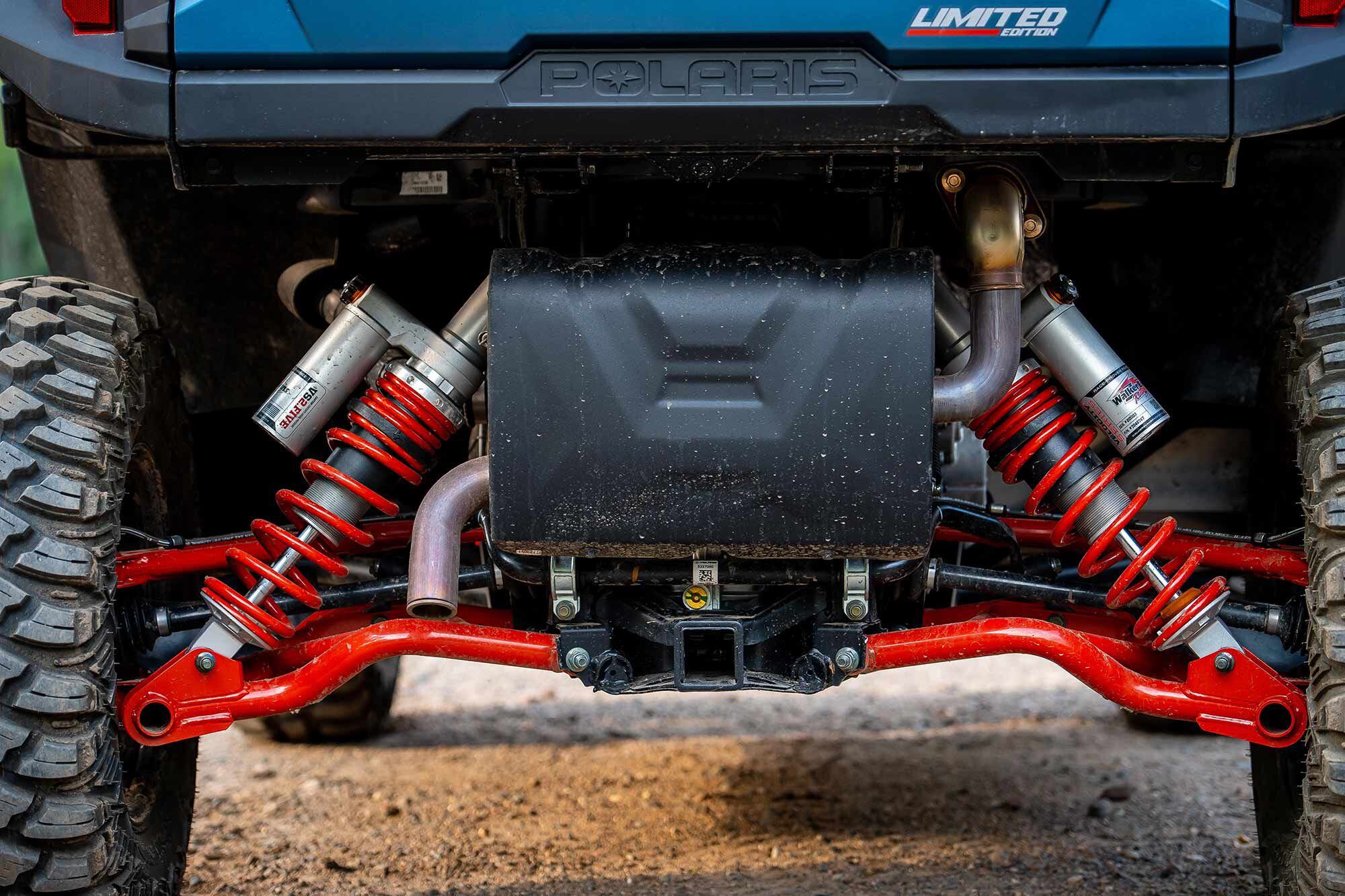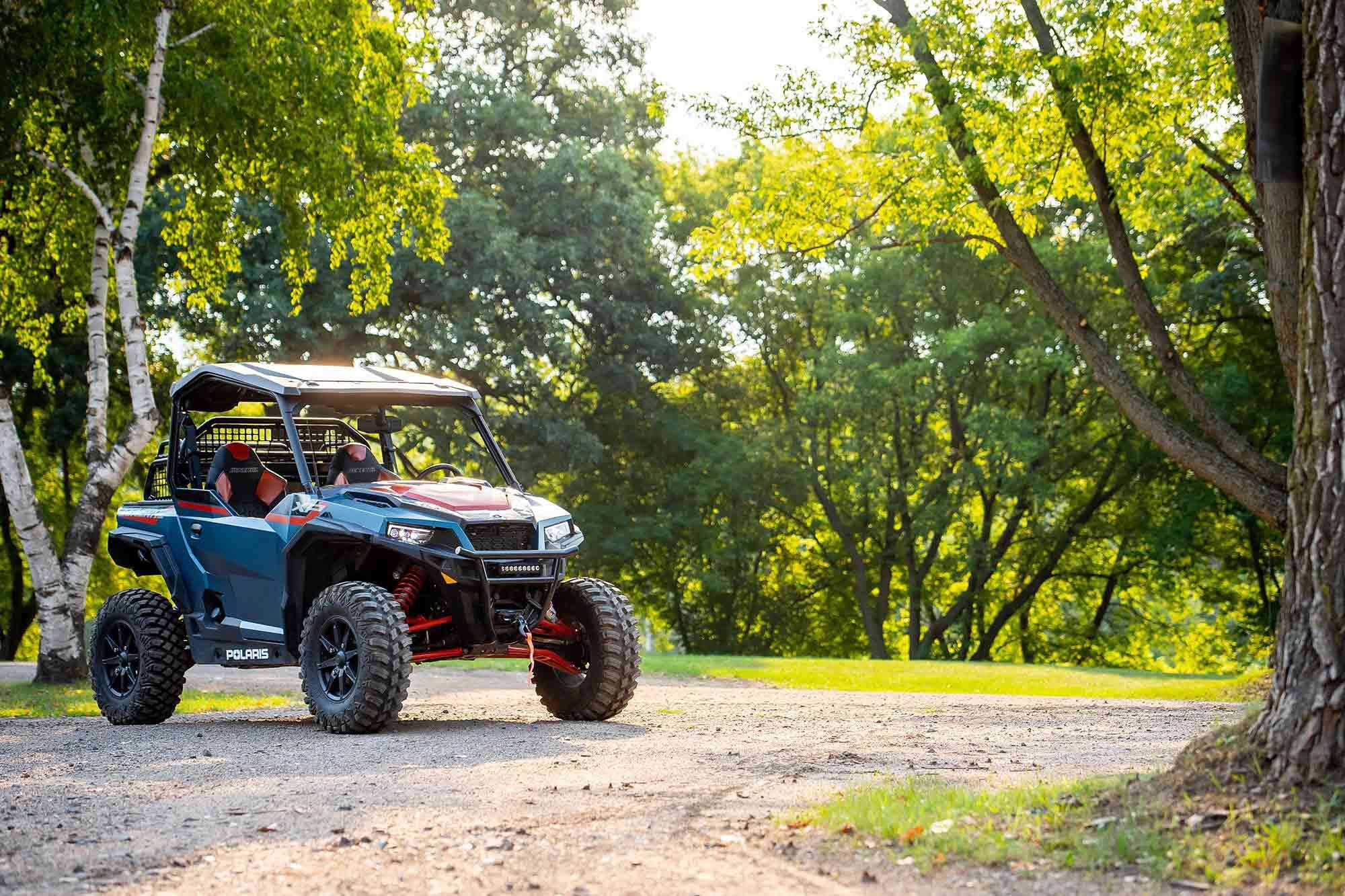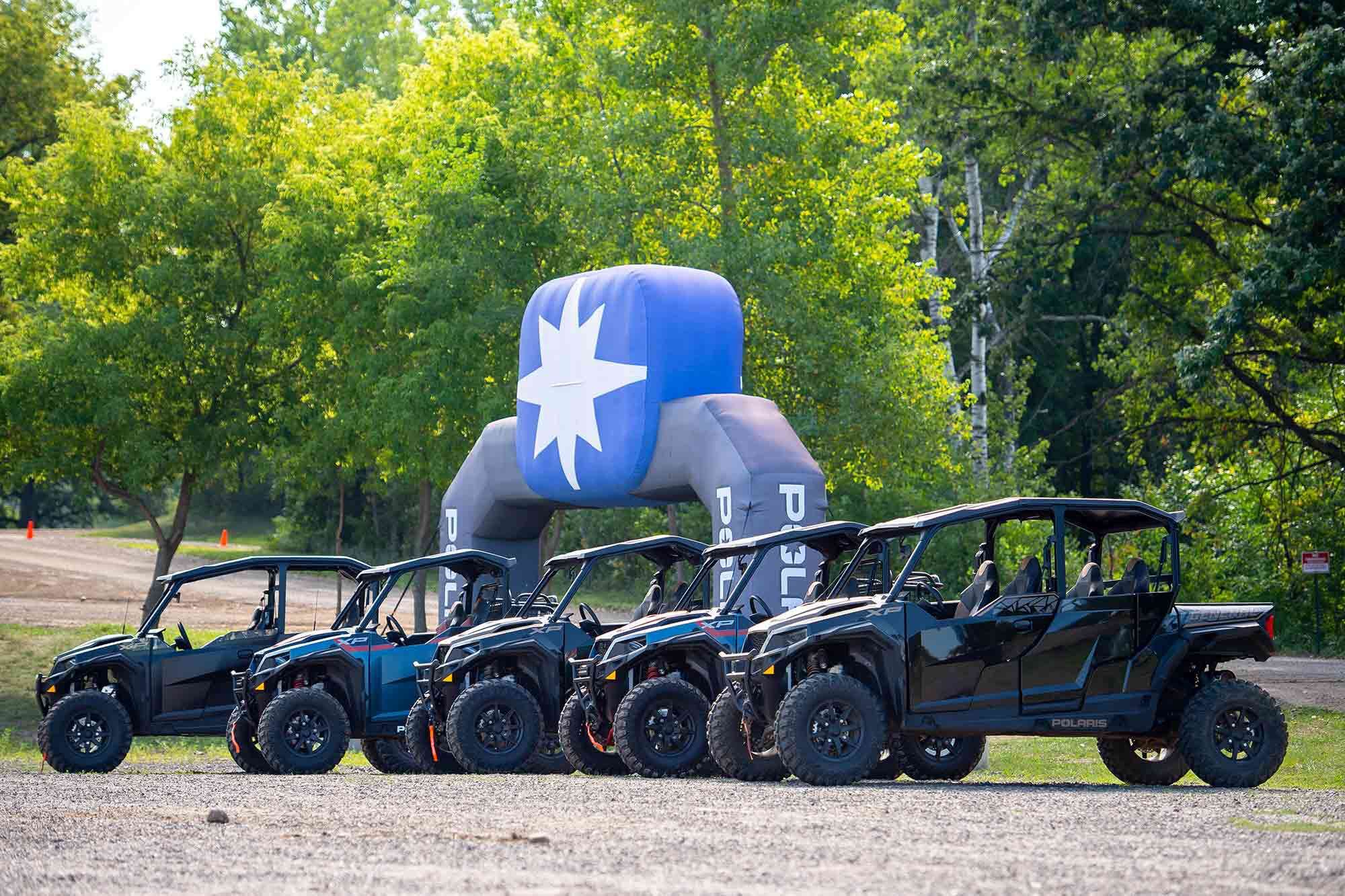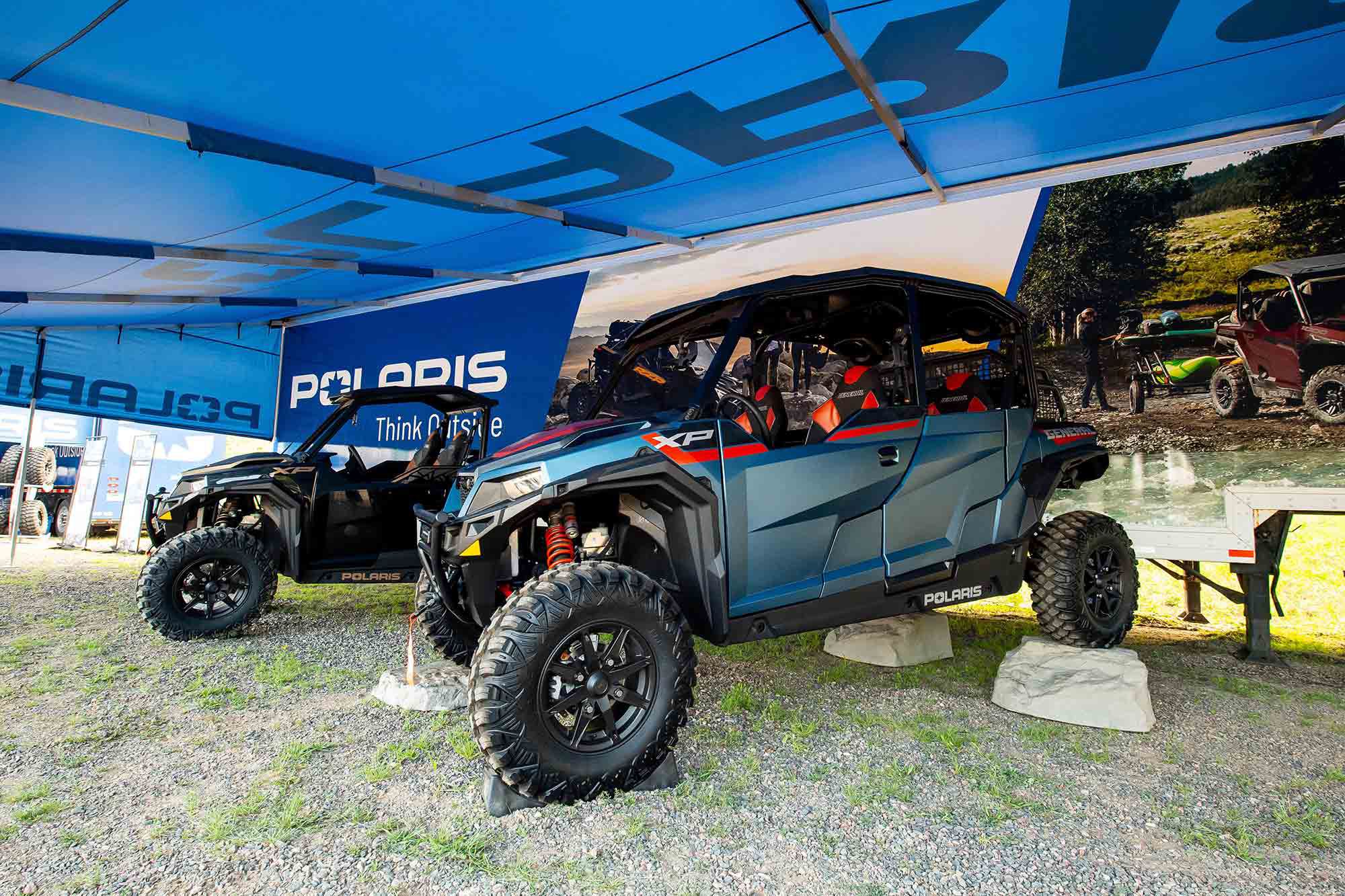 Specifications:
| | |
| --- | --- |
| MSRP: | $26,699 |
| Engine: | DOHC liquid-cooled twin |
| Displacement: | 999cc |
| Bore x Stroke: | 93.0 x 73.5mm |
| Compression Ratio: | 10.5:1 |
| Transmission: | PVT w/ high and low range, reverse |
| Claimed Horsepower: | 100 hp |
| Claimed Torque: | 65 lb.-ft. |
| Fuel System: | EFI |
| Steering: | EPS |
| Drivetrain: | On-demand AWD/2WD w/ turf mode |
| Front Suspension: | High-clearance dual A-arms w/ stabilizer bar, Walker Evans Velocity series shocks; 14 in. travel |
| Rear Suspension: | High-clearance dual-arm IRS w/ stabilizer bar, Walker Evans Velocity series shocks; 14 in. travel |
| Front Brakes: | 2-piston hydraulic discs |
| Rear Brakes: | 2-piston hydraulic discs |
| Wheels, Front/Rear: | Aluminum; 15 in. |
| Tires, Front/Rear: | Pro Armor Crawler XG; 30×10-15 |
| Length: | 118.2 in. |
| Width: | 64.0 in. |
| Height: | 77.0 in. |
| Wheelbase: | 83.0 in. |
| Bed Capacity: | 600 lb. |
| Towing Capacity: | 1,500 lb. |
| Seating Capacity: | 2 |
| Ground Clearance: | 13.5 in. |
| Turning Radius: | N/A |
| Claimed Dry Weight: | 1,801 lb. |
| Fuel Capacity: | 9.5 gal. |
| Warranty: | 6-month unlimited mileage |
| Availability: | Now |
| Contact: | general.polaris.com/en-us/general-xp-1000-trailhead-edition/ |