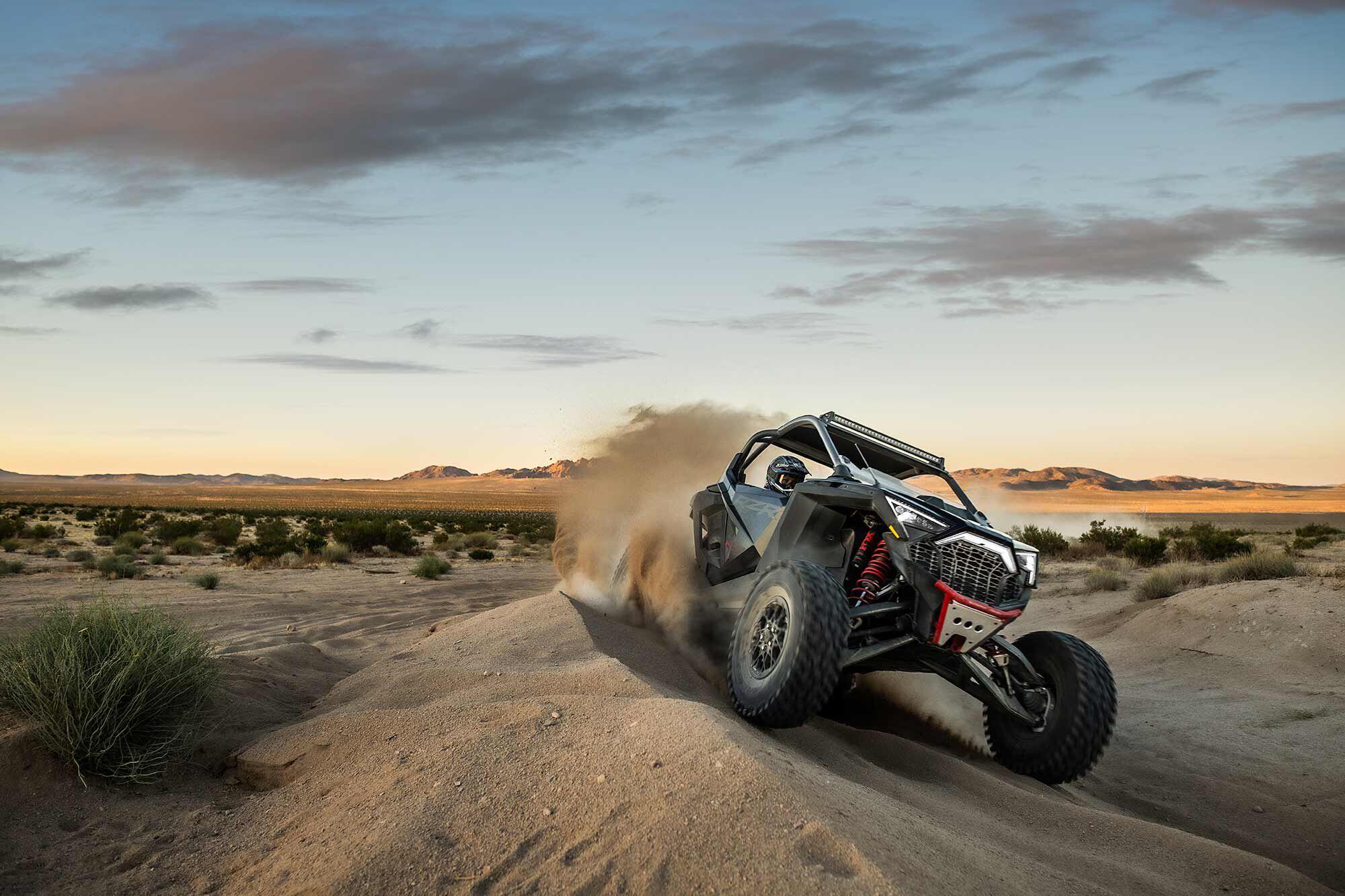 The sport UTV category is full of heated competition and high-dollar performance features. Here are the top dogs for 2022. (Polaris/)
Whoever said money can't buy happiness had obviously never driven a UTV. While most manufacturers have offerings ranging from mild to wild, this list focuses solely on the halo vehicle for each brand. This list of the most expensive UTVs from each major manufacturer represents their most feature- and performance-packed offerings. Live Valve shock technologies, stereo systems, long-travel suspension, and more—a UTV driver's dream.
Related: Cheapest Sport Side-by-Sides for 2022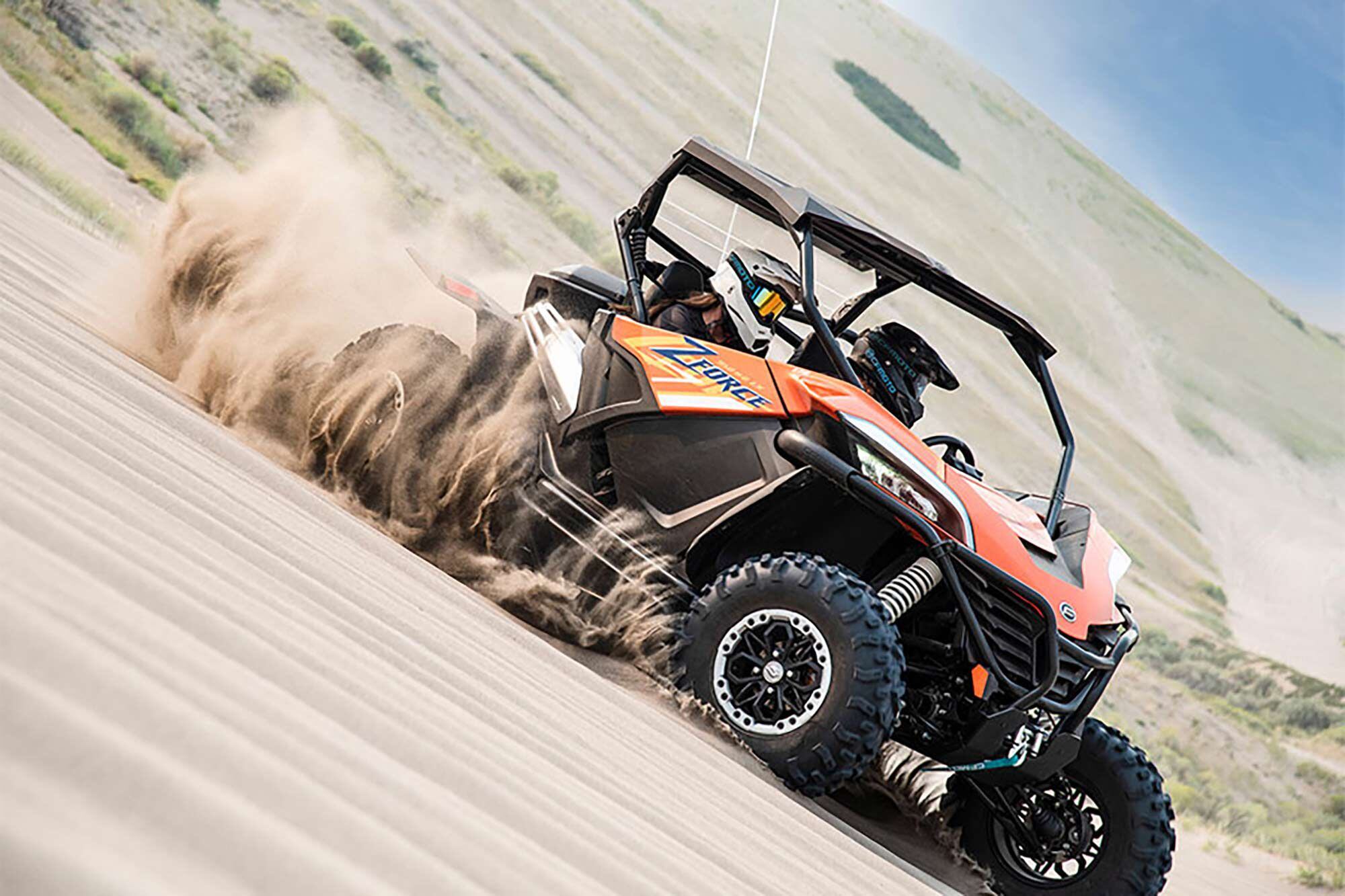 CFMoto's ZForce 950 pairs unique looks with a throaty V-twin rumble. (CFMoto/)
2022 CFMoto ZForce 950 HO EX: $14,999
CFMoto's ZForce 950 HO is the company's top offering, and the EX model gets a wider stance and 29-inch tires for a cool $1,000 bump over the 950 HO Sport model. CFMoto is a longtime manufacturer of ATVs, and it owns a huge share of the ATV market in Europe. The ZForce 950 gets its motivation from a great-sounding 90 hp V-twin engine. Fully independent suspension at all four corners grants 11 inches of front wheel travel and 11.8 inches in the rear.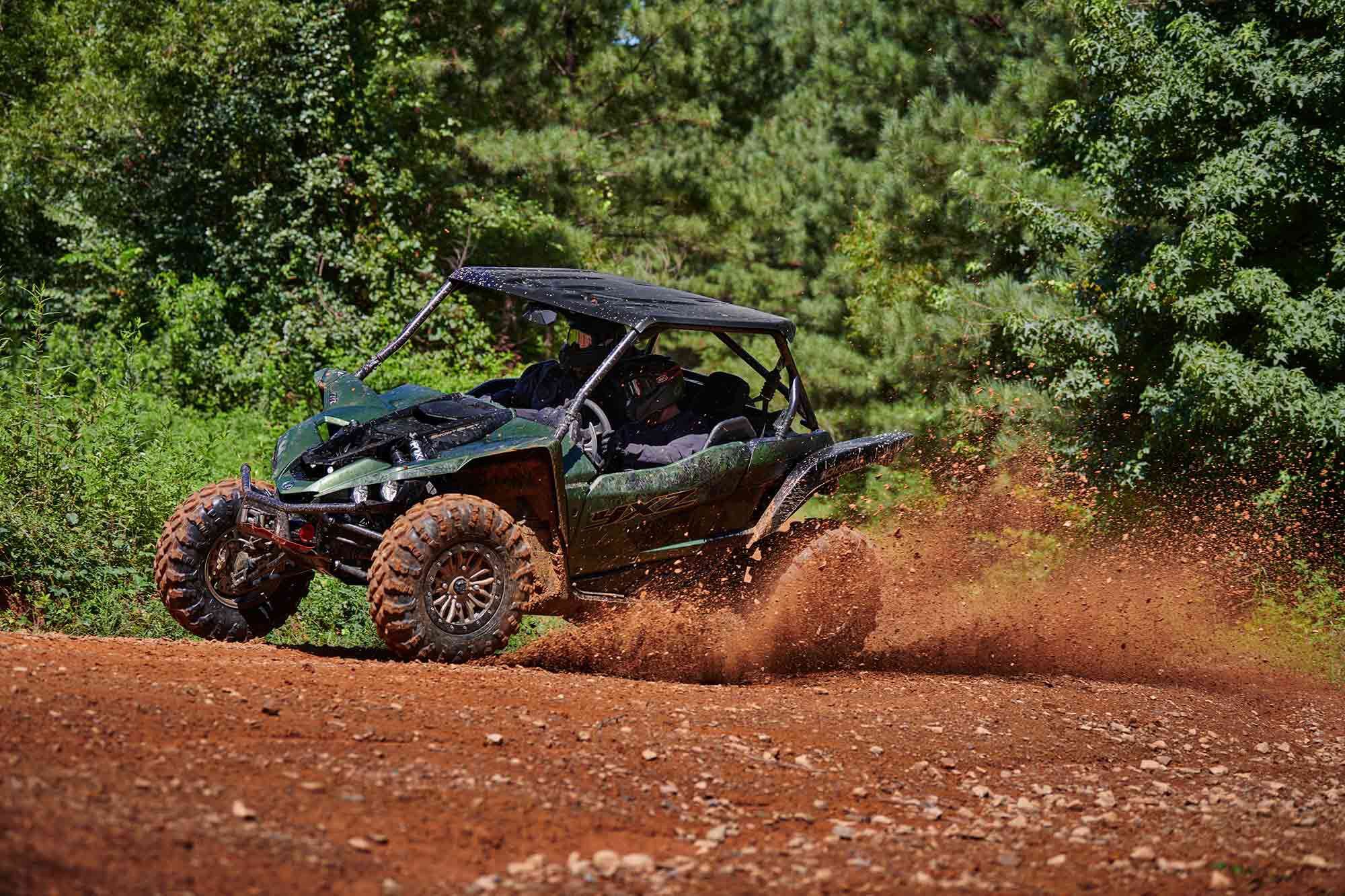 Yamaha's YXZ1000R SS XT-R is a woods weapon, with sharp handling and supple suspension. (Yamaha/)
2021 Yamaha YXZ1000R SS XT-R: $22,299 (2022 model not announced)
Yamaha's stellar YXZ1000R SS is a bargain, and the least expensive of the Japanese-manufactured sport UTVs this year as well. The XT-R trim brings big, 29-inch Maxxis Carnage tires, a factory Warn winch and bumper, special-edition paint, and color-matched wheels to the YXZ for $1,100 over the SS SE model. Yamaha uses "SS" to denote Sport Shift, which is a computer-controlled, paddle-shifted five-speed transmission with no clutch pedal.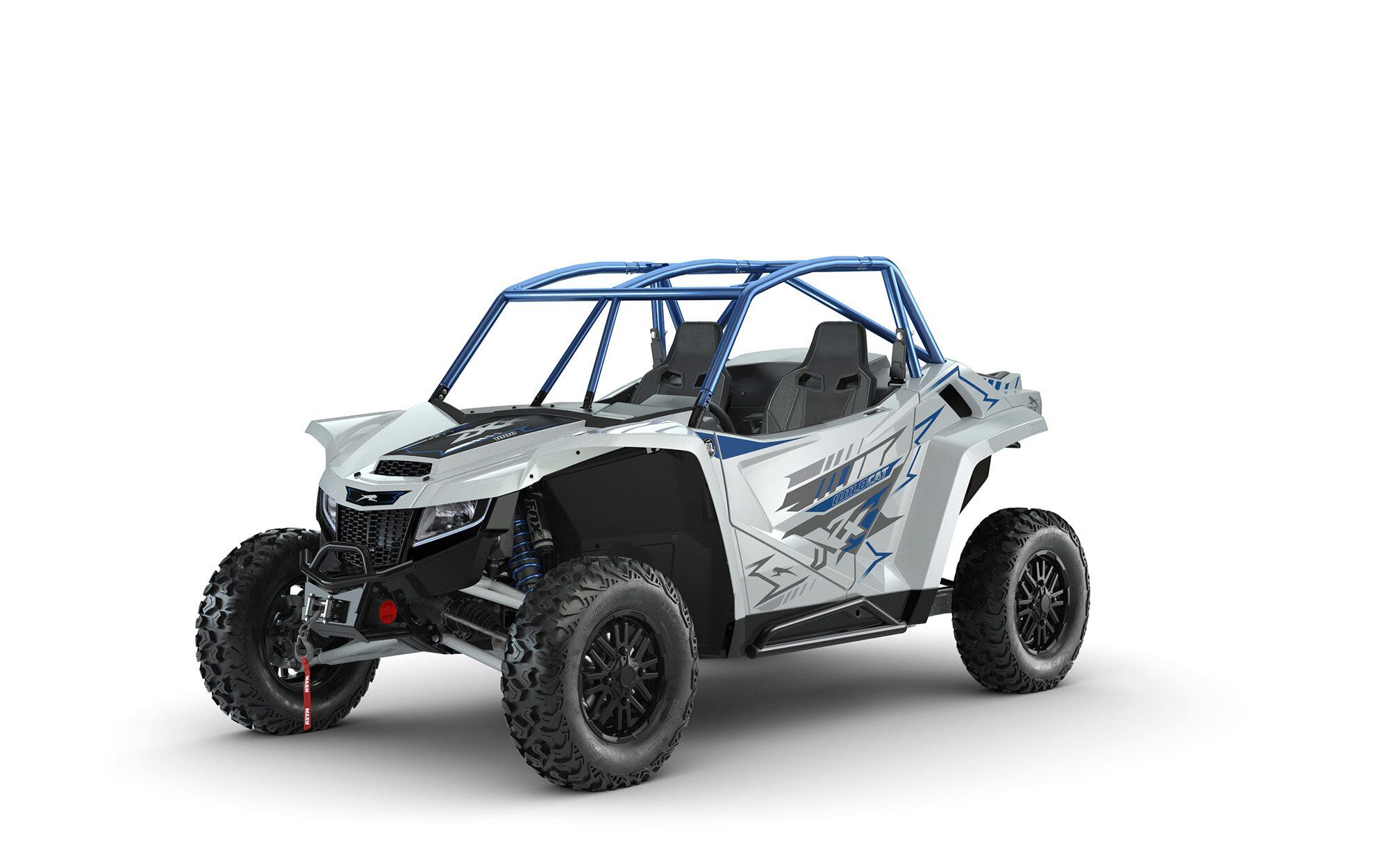 Arctic Cat's Wildcat XX is a smooth-riding and spacious UTV with an all-new clutch setup for 2022. (Arctic Cat/)
2022 Arctic Cat Wildcat XX SE: $22,699
For 2022, Arctic Cat gives Wildcat XX LTD and SE models an all-new Adapt CVT clutch system, replacing the primary and secondary clutches for increased performance and longevity. The Wildcat XX is a blast in rough terrain, and is still one of the best-handling UTVs around. They are rare, but owners fawn over them for good reason. For 2022, the XX SE is a great deal, including a Warn winch, rock sliders, and color-matched livery.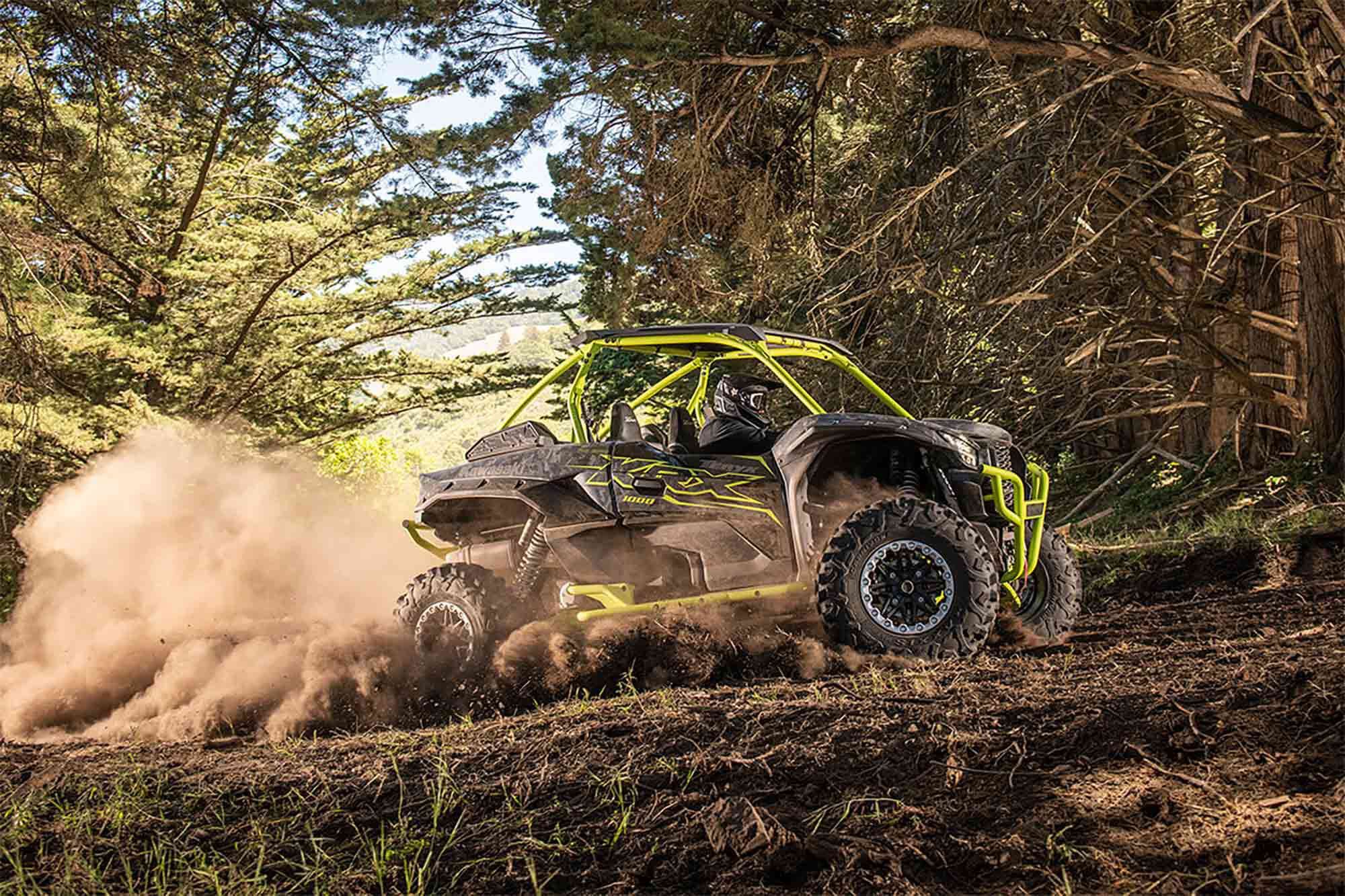 We are enamored with Kawasaki's KRX 1000. The Trail Edition adds some nice body protection and style to the already-killer KRX. (Kawasaki/)
2022 Kawasaki Teryx KRX 1000 Trail Edition: $23,499
At the time we write this, Kawasaki has yet to release its plans for the eS model in its lineup, as dealers and customers are still taking late delivery of some 2021 models. The Trail Edition is Kawasaki's hottest 2022 for now, and it comes packing a load of body protection and some bright colors. Trail Edition cars come with a special Fragment Camo Gray colorway that is contrasted with highlighter yellow accents on the cab cage, suspension, bumpers, and rock sliders. Kawasaki pulled from its accessory catalog to add the bumpers, rock sliders, full roof, and a Warn VRX 45 winch to the KRX, bumping the price to $23,499.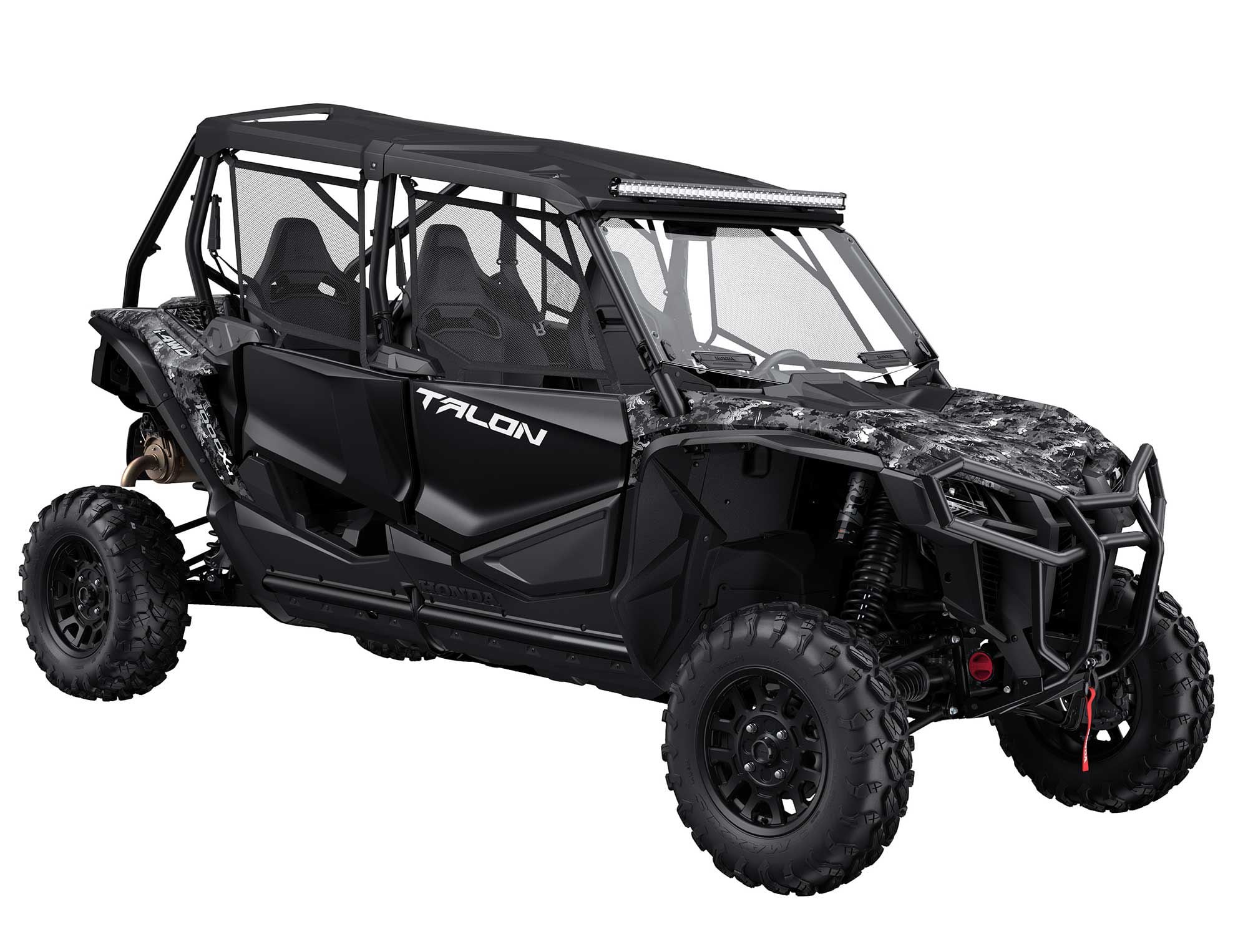 Honda's Talon 1000X-4 Special Edition is packed with goodies. We love the window nets, and wish more manufacturers would get on board. (Honda/)
2021 Honda Talon 1000X-4 Special Edition: $26,999 (2022 model not announced)
Five thousand dollars separate the base Honda Talon 1000X-4 from the Special Edition, one of the largest jumps in the category. Honda is hoping you will part with the extra five stacks by adding a Warn winch, front bumper, full poly vented windscreen, 40-inch light bar, an accessory switch panel, a rearview mirror, lower door panels, front fender flares, and a TrueTimber Viper Urban Camo graphic overlay. It also gets the Fox Live Valve suspension with 2.5-inch shocks that feature computer-controlled damping and selectable suspension modes.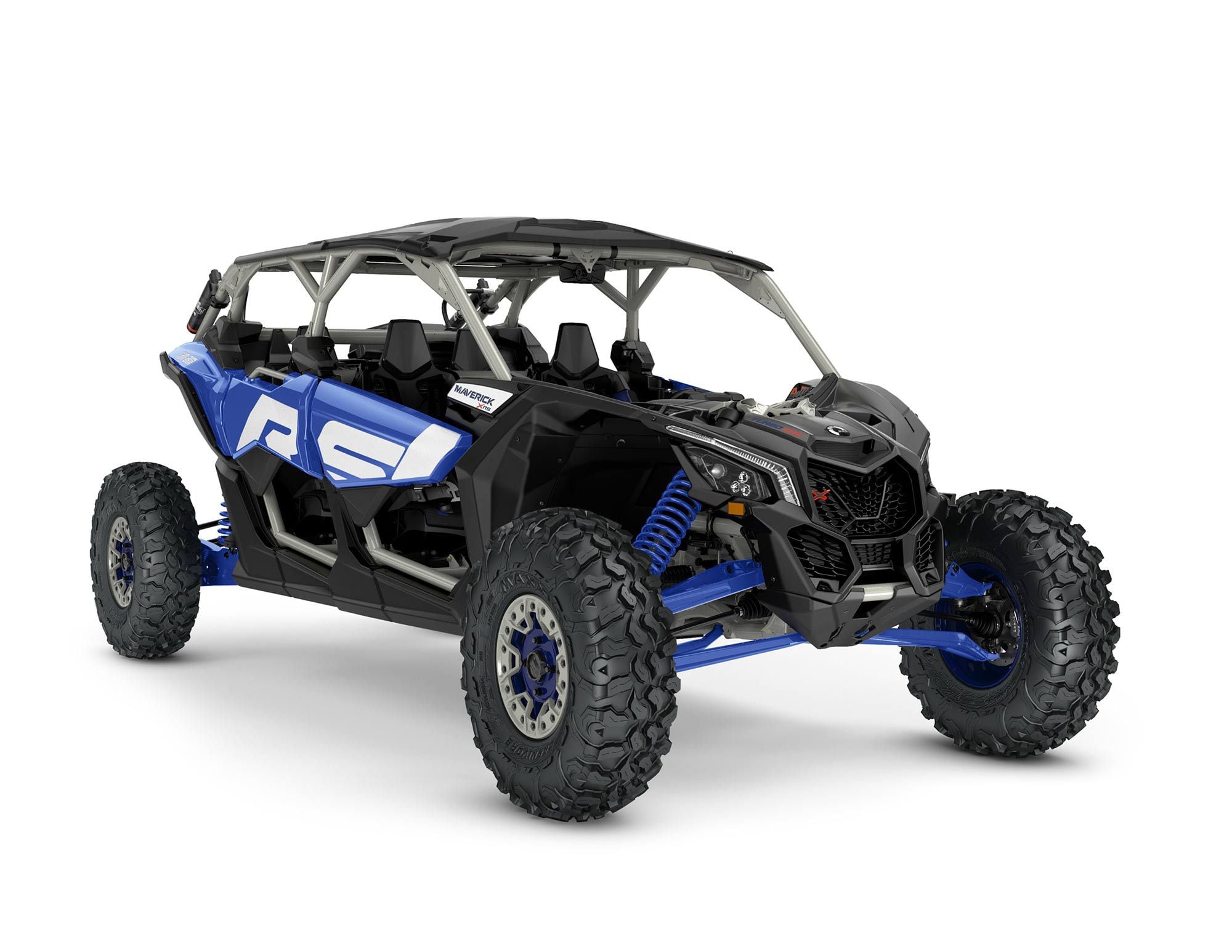 The math is simple: Huge tires, huge travel, and huge suspension equal huge amounts of fun with the Can-Am Maverick X3 Max. (Can-Am/)
2022 Can-Am Maverick X3 Max X RS Turbo RR with Smart-Shox: $33,099
With a name almost as long as its wheelbase, the Can-Am Maverick X3 Max X RS Turbo RR with Smart-Shox represents the tip of the Can-Am product pyramid. This glorious desert chariot packs 200 turbocharged horsepower and various chassis improvements that make this a serious contender for the top of the sport category. Can-Am prioritized rear seat legroom when designing the Max, and it shows, as it takes up a 14 x 6.5 foot patch in your trailer or garage. While large, the X3 Max with Smart-Shox delivers an incredible ride over rough terrain, often earning it the nickname of "Magic Carpet."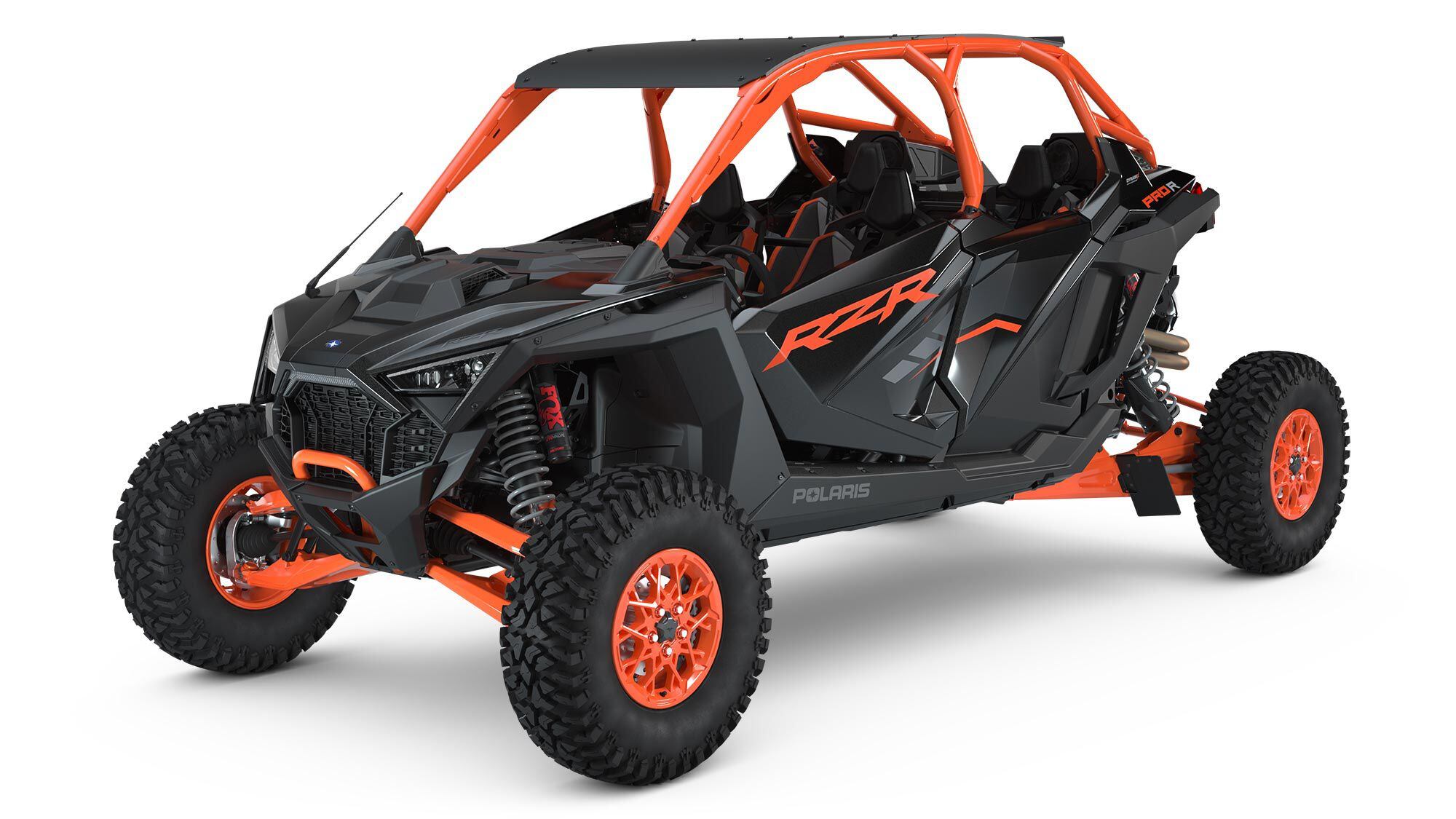 Polaris' new RZR Pro R promises world-beating performance, but we have yet to drive one at the time of writing this. (Polaris/)
2022 Polaris RZR Pro R 4 Ultimate Launch Edition: $44,999
No longer in the realm of "UTV," we now have full detail on Polaris' next generation of off-road vehicle, the RZR Pro R. Starting at $31,999 for the two-seat Sport model, the range-topping RZR Pro R 4 Ultimate Launch Edition breaks new pricing ground with an eye-watering $44,999 price tag. Limited models will be produced in two colorways—Lifted Lime and Onyx Black/Orange. For the $3,000 bump over the Pro R 4 Ultimate, you get special paint and color-matched accessories, and that's it. The top-tier Pro R features a massive 22.25 inches of front suspension travel and 24.5 inches in the rear, as well as a 225 hp, 2.0L four-cylinder engine. What a time to be alive.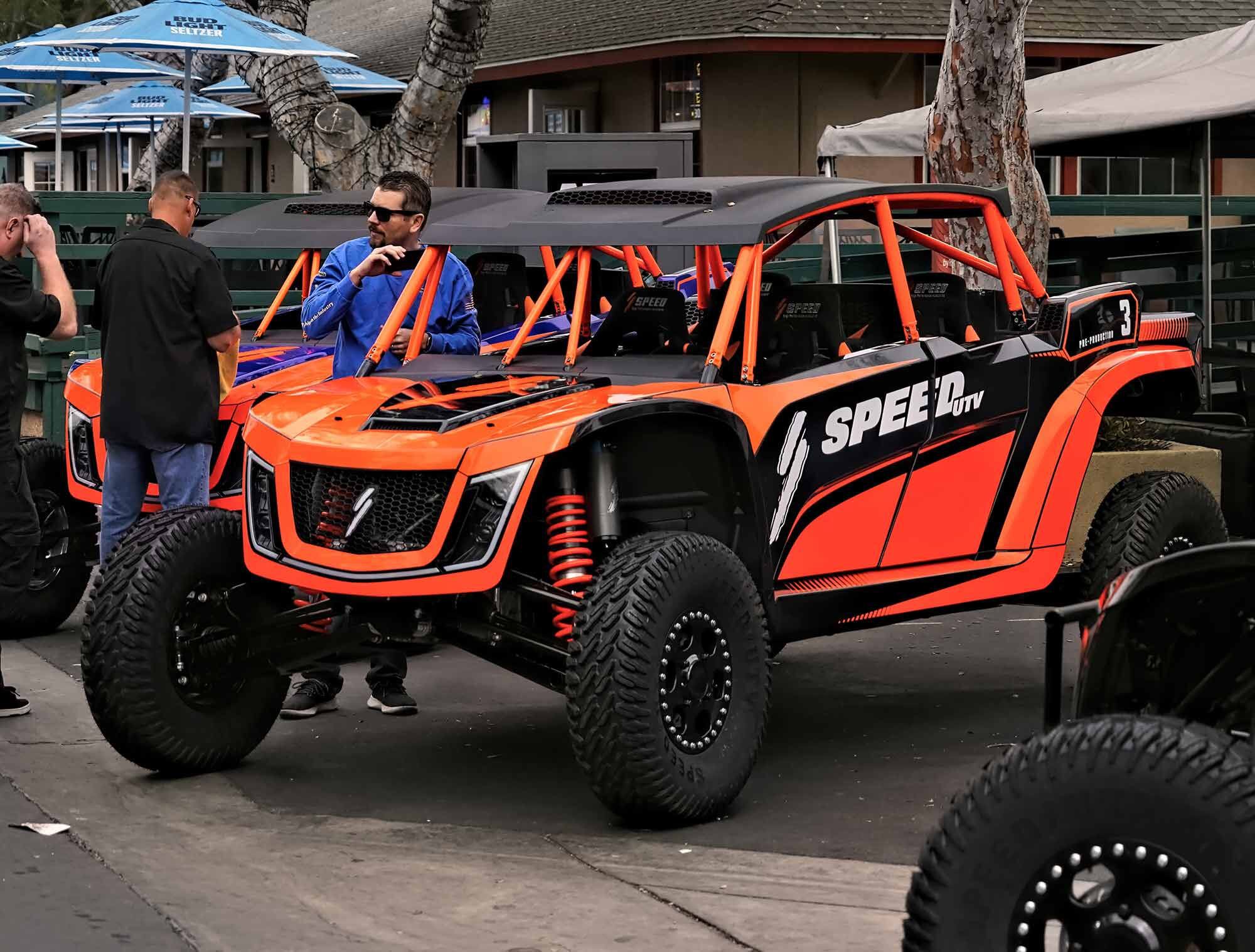 While not in production yet, Speed UTV promises big things with a race-bred chassis and big horsepower. (Cody Hooper/)
Honorable Mention
Speed UTV El Jefe Robby Gordon Edition: $41,999 ($4,500 deposit)
While currently on preorder only, Robby Gordon and the Speed UTV team have high ambitions with their upcoming line of sport UTVs. Bred in off-road and NASCAR shops, the Speed UTVs are built with ultimate terrain-tackling performance, speed, and occupant safety in mind. We can't wait to see the Speed UTVs hit the market, and there are thousands of owners waiting in line for their own Speed UTV already.