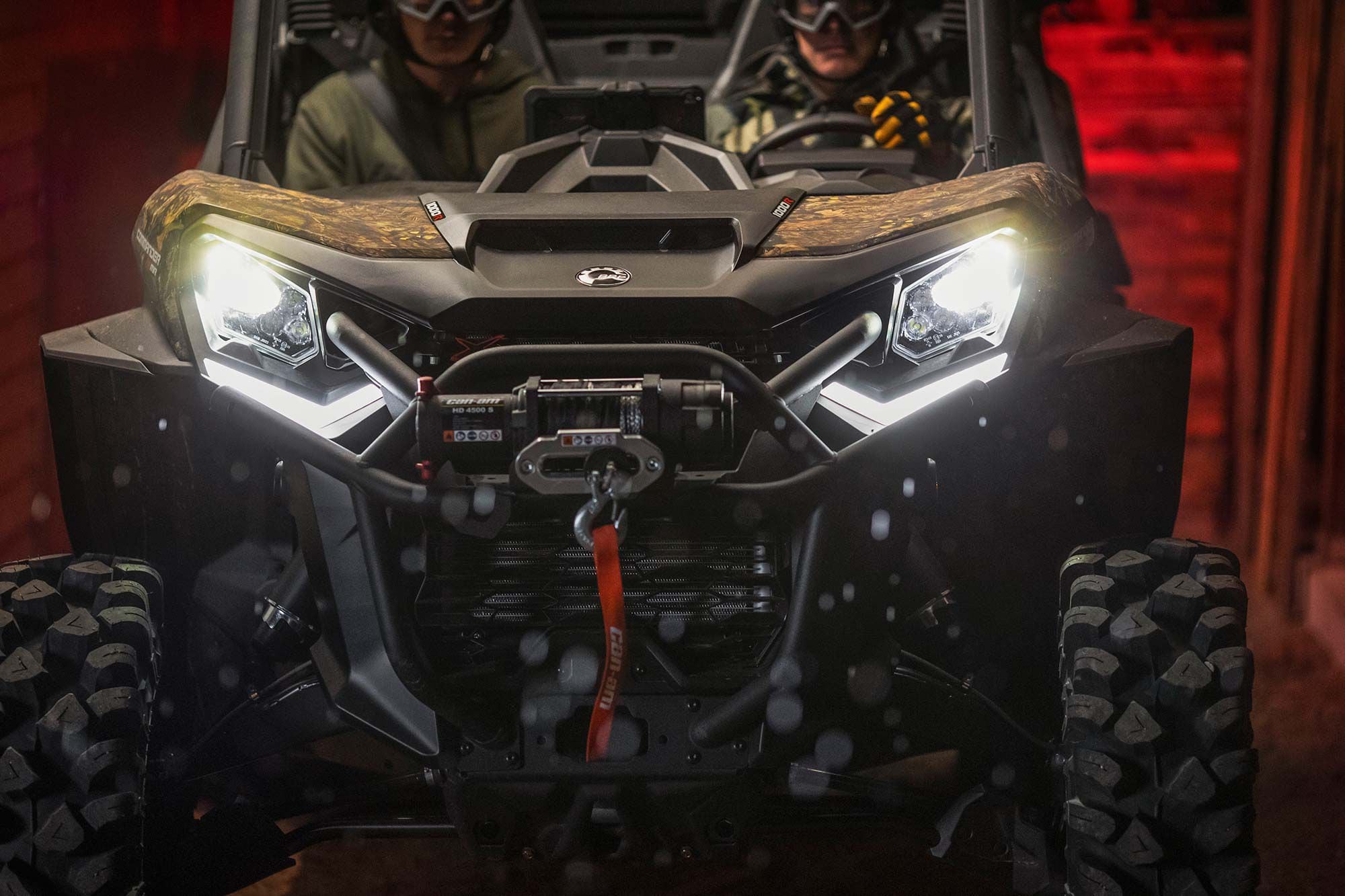 For 2022 Can-Am is chucking the option book at its Commander, to create the mud-focused Commander X MR. (Can-Am/)
Last year, if you were a Can-Am guy looking for a factory mud rig, your only real option was to pony up for the 2021 Can-Am Maverick X MR Turbo RR, a 195 hp beast that rings in at just about $27,000. A hell of a rig, to be sure, but it packs a whole lot more power and capability than a lot of people need or want.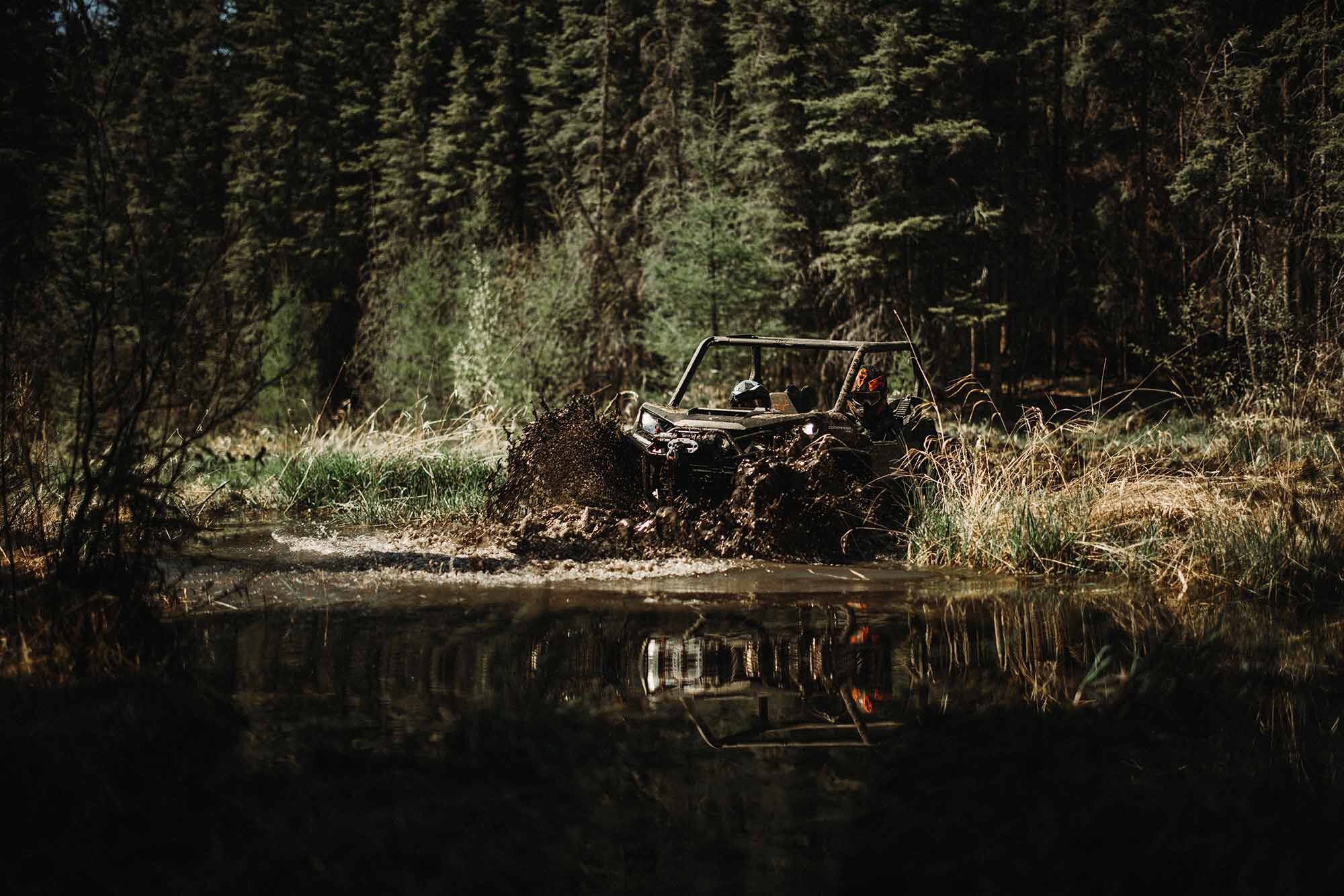 Big ground clearance, a high-mount winch, and a true locking differential make the Commander X MR a mudhole weapon right out of the crate. (Can-Am/)
Enter the 2022 Can-Am Commander X MR. For the coming model year, Can-Am is taking the lessons from the Maverick X MR and throwing similar tech at its more affordable and utilitarian Commander line. For just the other side of $20,000, you get a 976cc Rotax V-twin pushing out 100 hp, a Smart-Lok differential, and a whole bunch of other goodies to get you through the deepest mudholes you dare.
The 2022 Can-Am Commander X MR packs 15 inches of ground clearance thanks in part to 30-inch XPS Swamp Force tires wrapped around 14-inch cast aluminum wheels. The big wheel and tire package is kept in check with twin-tube gas shocks providing 14 inches of travel at each corner.
Related: Can-Am Decoder: Deciphering the Maverick Lineup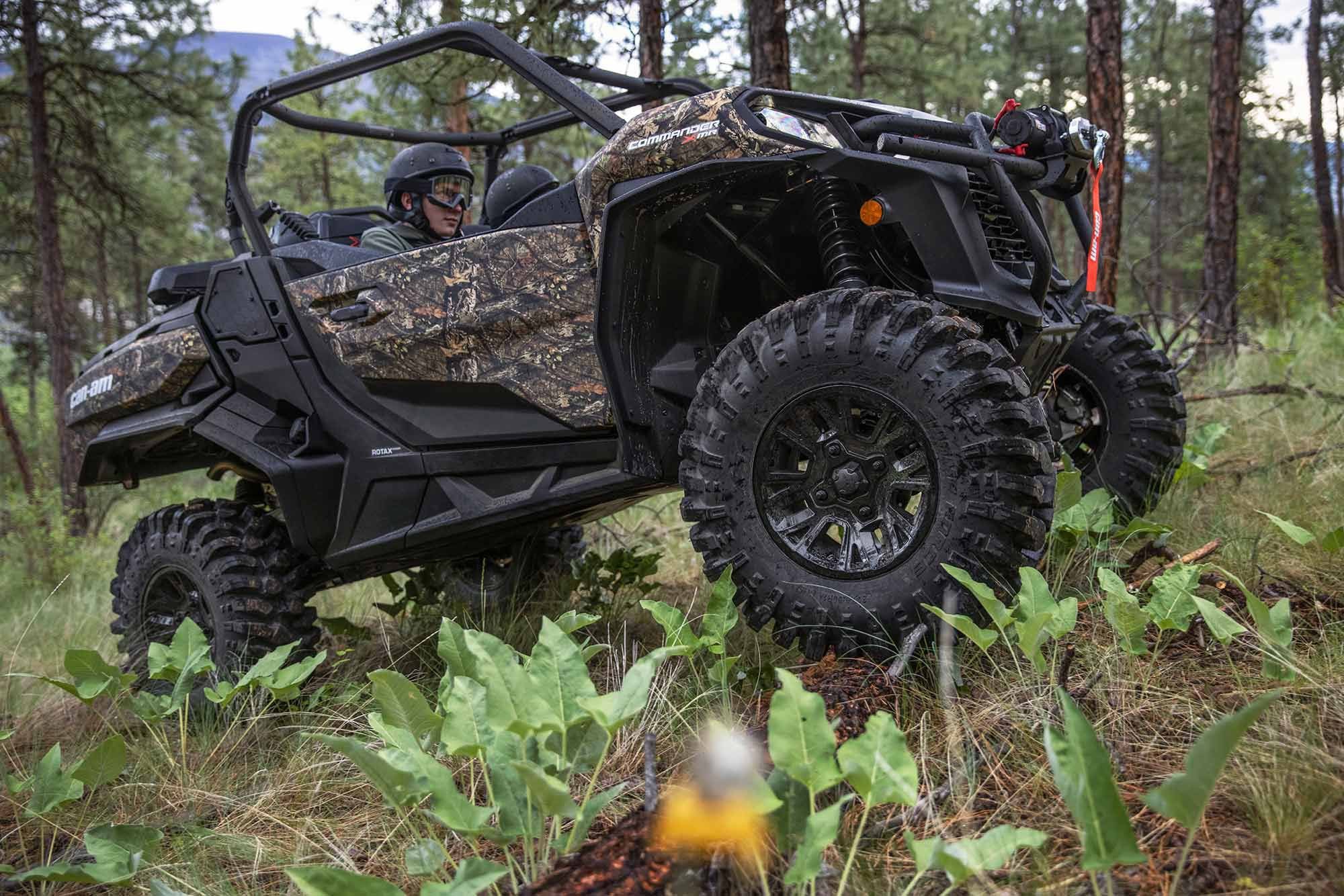 With 100 hp under your right foot, the Commander X MR will be more than entertaining on any terrain. (Can-Am/)
To get you out of trouble if the going gets really deep and sticky, the Commander X MR comes with a 4,500-pound winch that has been relocated to the top of a steel tube bumper. No more diving expeditions to find your winch cable when you need a tow.
But by far the nicest piece of kit you get on the X MR is Can-Am's Smart-Lok system, a true locking front differential that can either be run fully locked, or in 4×4 Smart Mode, which reads the terrain and locks and unlocks automatically to match conditions. For the Commander X MR, Can-Am has tuned the unit specifically for mud.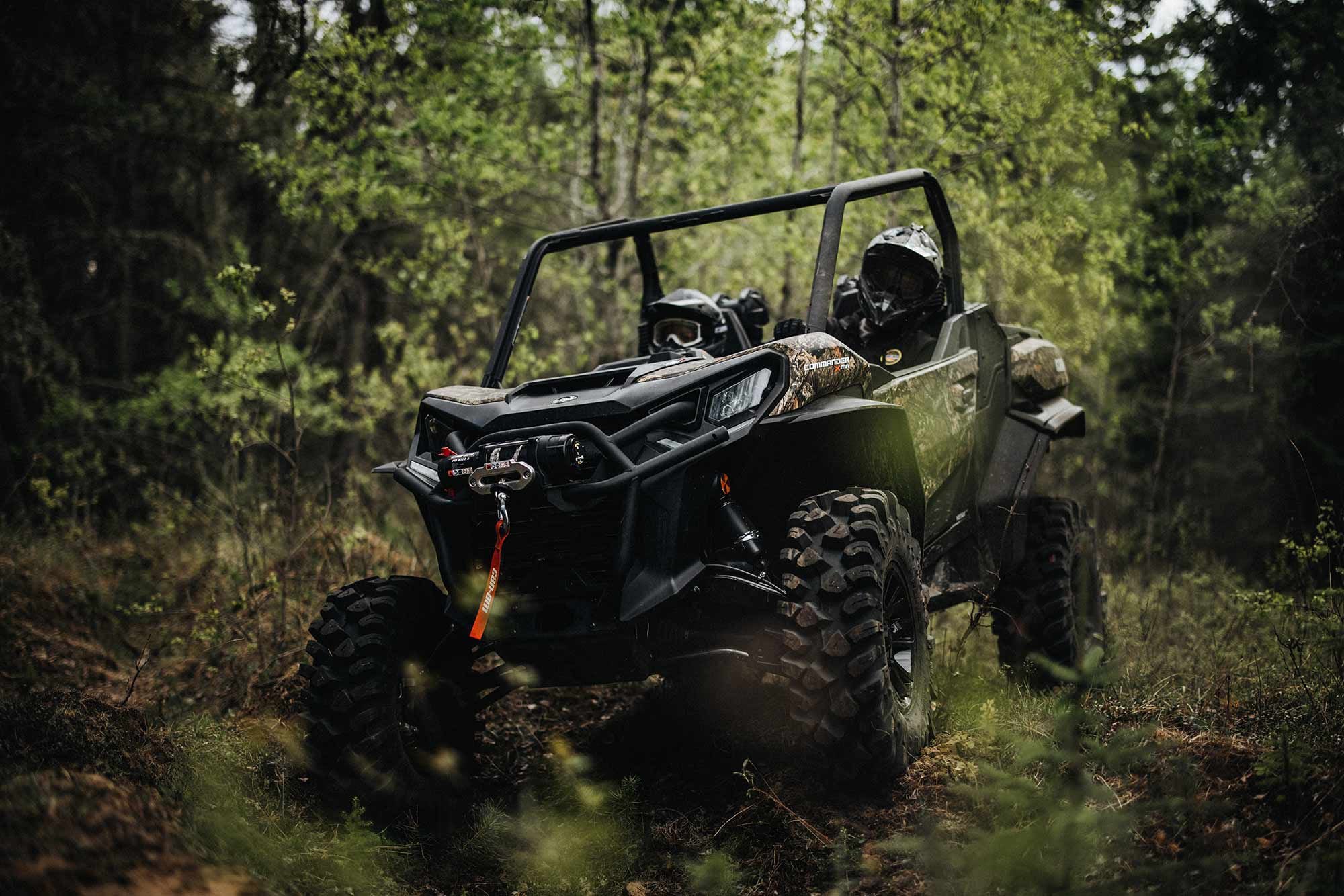 Tackling deep mud requires serious tires, and the Commander X MR's 30-inch XPS Swamp Force rollers are just that. (Can-Am/)
The Commander X MR is only available in camo, but with its swampy intended stomping grounds, the color scheme should be a secondary concern. You also get half doors, a full  skid plate, extended mudguards, a 2-inch hitch receiver, and a heavy-duty bumper.
At an MSRP of $20,999, the Commander X MR forgoes luxuries like a stereo or a roof, but both are features you can easily pluck from the Can-Am accessories catalog. Even without those luxuries, that price point is super attractive for the capability you get right out of the box.