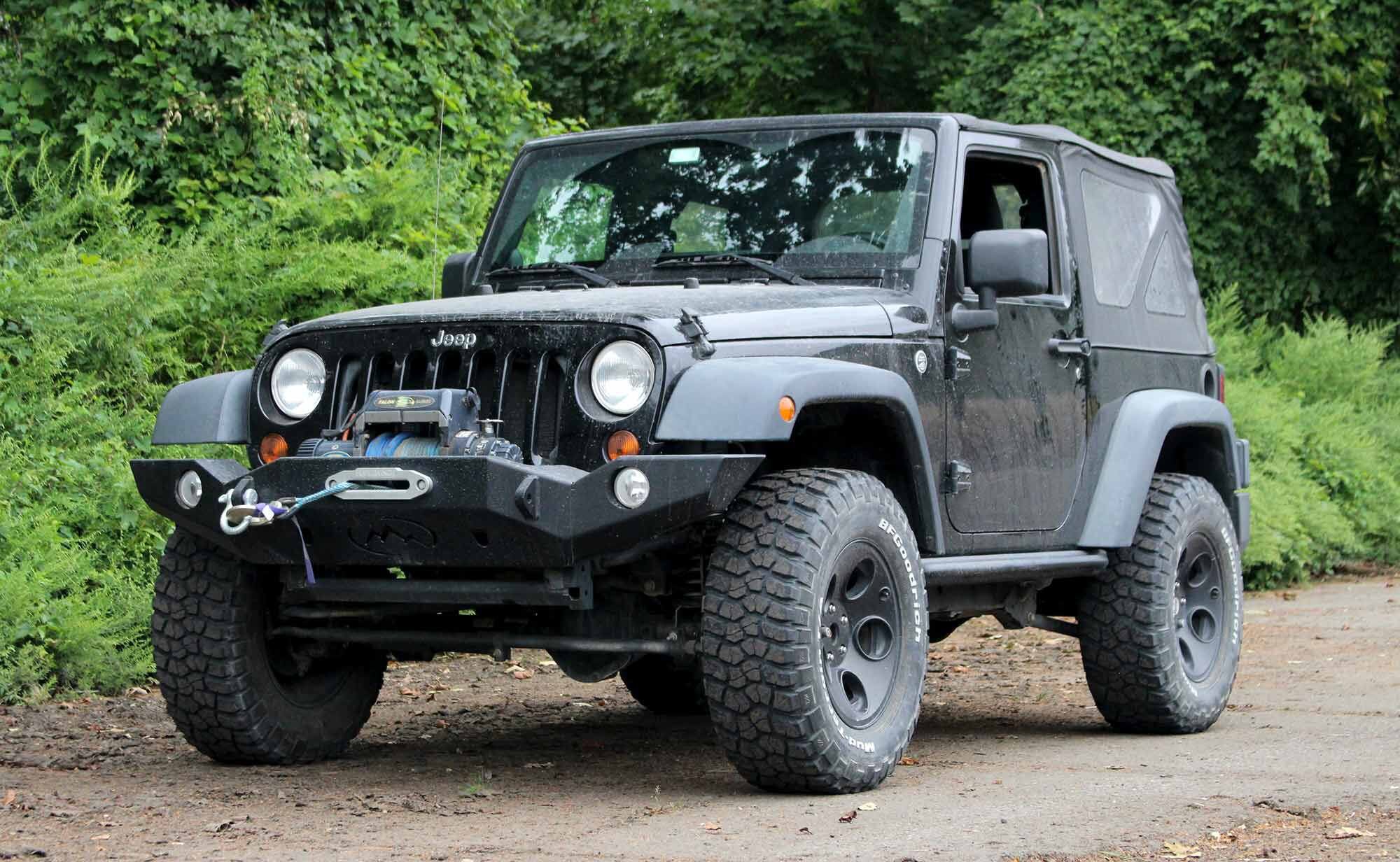 Our new-to-us 2012 Jeep Wrangler Sport will both tow and be compared to UTVs. (Ross Ballot/)
Somewhere back in the days of yore, the branches of off-road vehicles stemmed from the same tree. Four-wheel-drive vehicles brought fantasies of go-anywhere capability. Jeep helped make 4WD accessible, and our beloved ATVs and UTVs exponentially increased the fun factor. And now, we've added a 2012 Wrangler to our fleet. Our new-to-us JK Sport has us thinking up big plans for adventure, just as Jeep intended.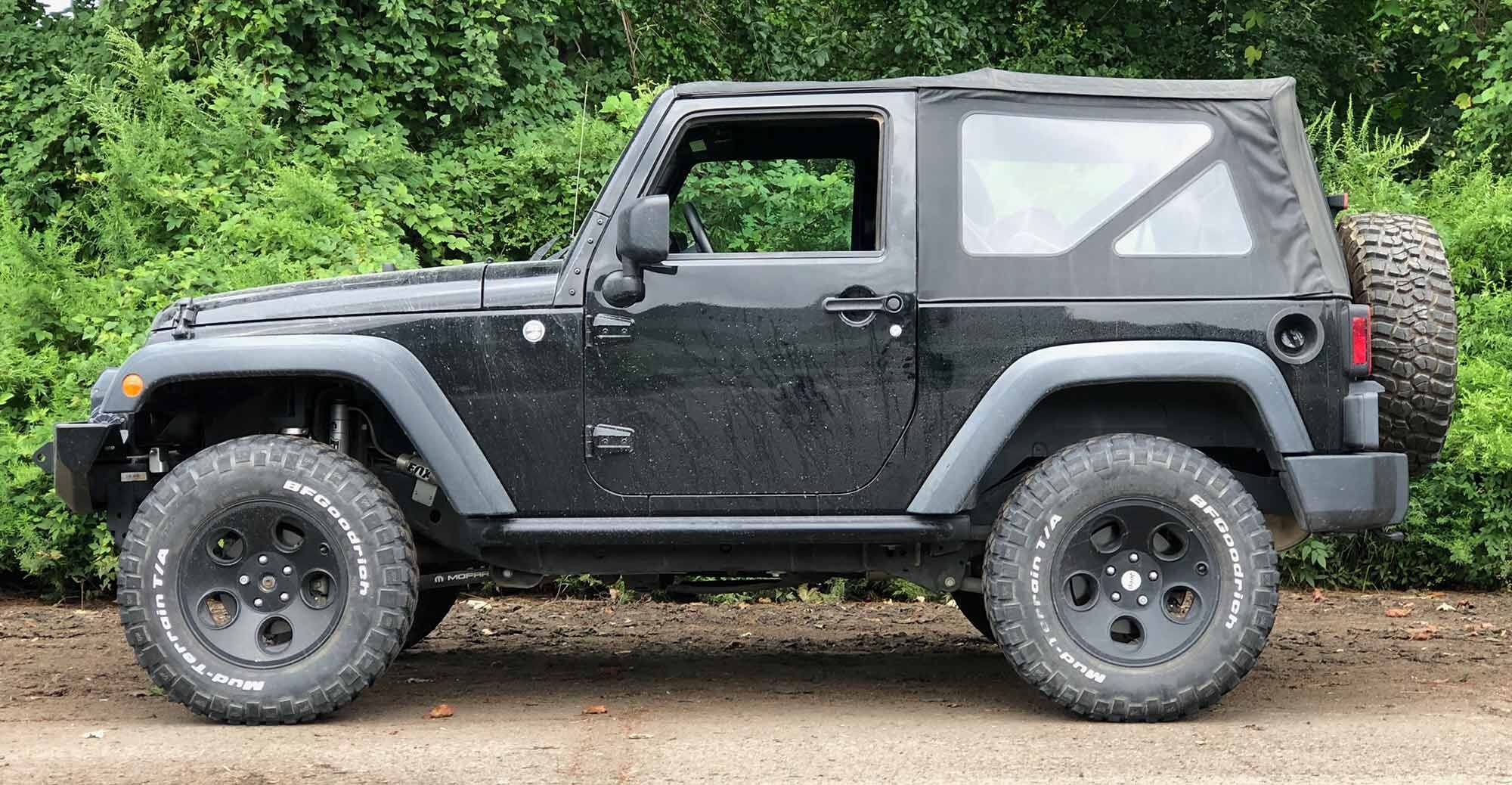 A two-door Jeep just looks right. Whether it is or isn't, time will tell. (Ross Ballot/)
Many of us grew up with the 1986–1995 YJ-era Jeep Wrangler as our introduction to a pseudo-mainstream four-wheeler. In its day, the square headlights stirred controversy among brand loyalists, but the model helped bring recreational off-roading to the masses. Looking back, the YJ's lack of accoutrements make it more comparable to a bare-bones side-by-side than today's fully kitted premium offerings. YJs came with manual windows, no power locks, no airbags, and air conditioning was optional. Every seat beyond the driver's was optional too. Shockingly, the YJ measures nearly a foot shorter than today's Can-Am Maverick X3 Max and its engine made less power. Times have changed.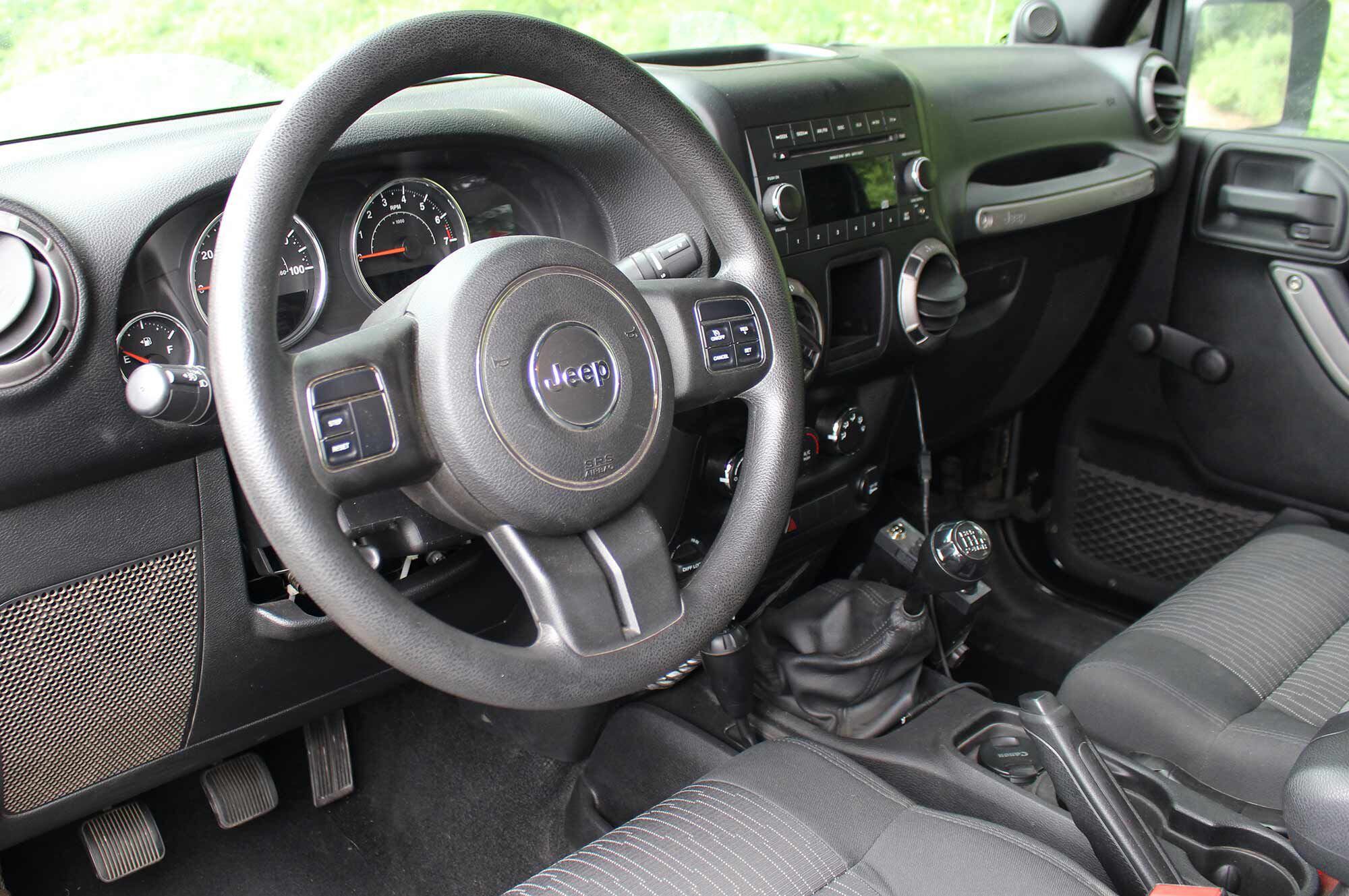 The only major difference inside the JK Wrangler versus a modern UTV is the inclusion of a manual transmission and two airbags. (Ross Ballot/)
In some ways they haven't. Our new-to-us Jeep Wrangler is the same as the YJ, and many UTVs: No power doors or locks, soft top only, and air conditioning was (and still is, on Sport trims) a thankfully selected option. The two-door JK is roughly the same length as the aforementioned Maverick. And, it cost us less to buy than the base four-seat Maverick X3; the top trim of the Can-Am is over $10K more expensive. Are they $10K more fun? Any way you slice it, the JK isn't that far from a side-by-side in terms of what it offers, especially when you consider how many people use UTVs as local transportation in towns that allow it.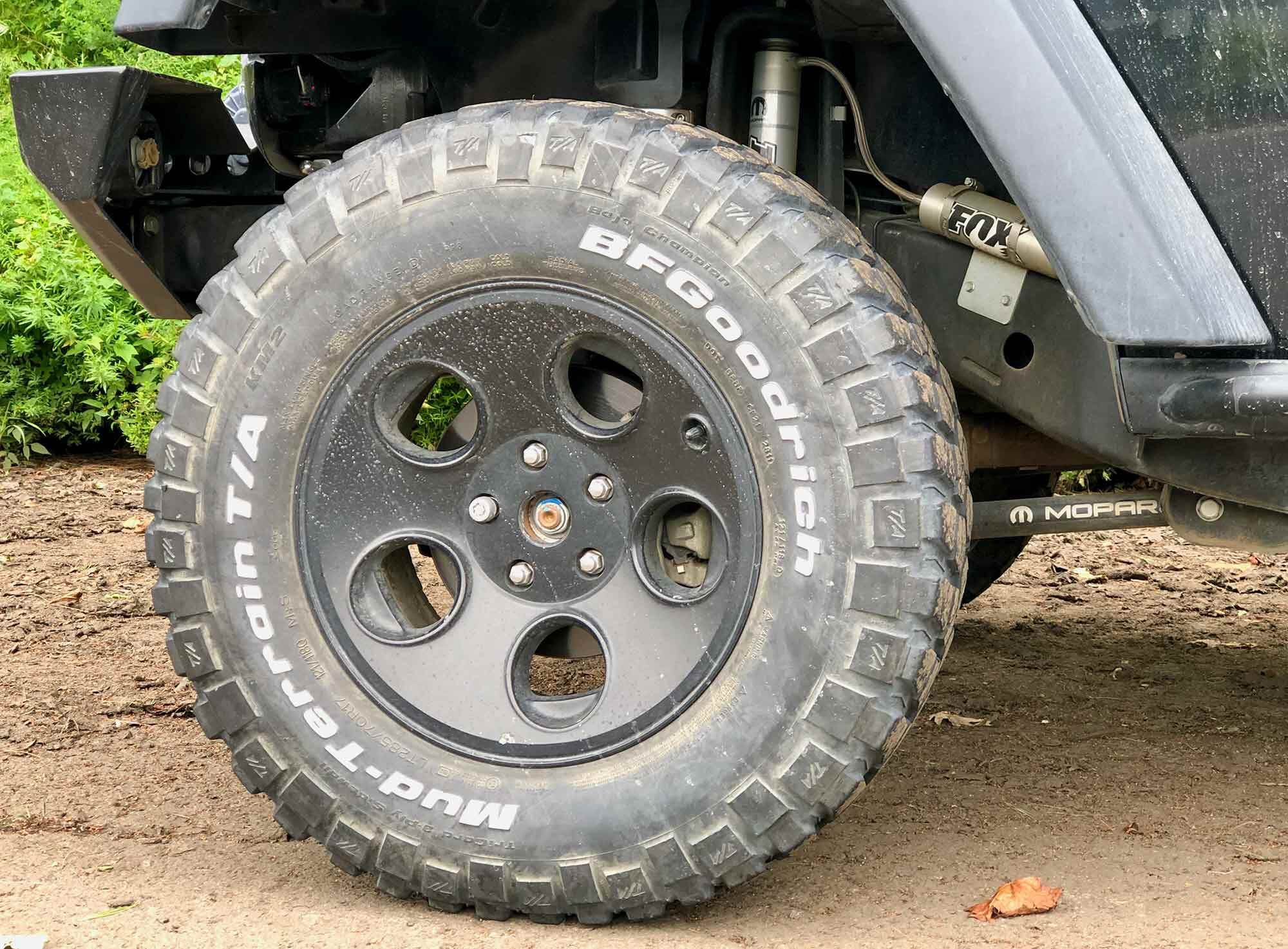 With tires just under 33 inches tall and Fox suspension, our Jeep is set up similar to some UTVs. (Ross Ballot/)
In all transparency, this isn't a bare-bones Wrangler Sport. The Jeep we've acquired started life as a stripper model with air conditioning as its sole option. Knowing its limitations and wanting to explore further off-road than a stock Sport could take him, the previous owner added a slew of modifications and upgrades, in no particular order: Rubicon axles with locking front and rear differentials, Mopar/Fox suspension, Expedition One front bumper, Superwinch winch with synthetic line, Teraflex tire carrier, AEV/Mopar wheels with 285/70-17 BFGoodrich Mud-Terrain KM2 tires, and quick-disconnect sway bar links. In all, it effectively matches Rubicon-level off-road performance in a very light, basic package.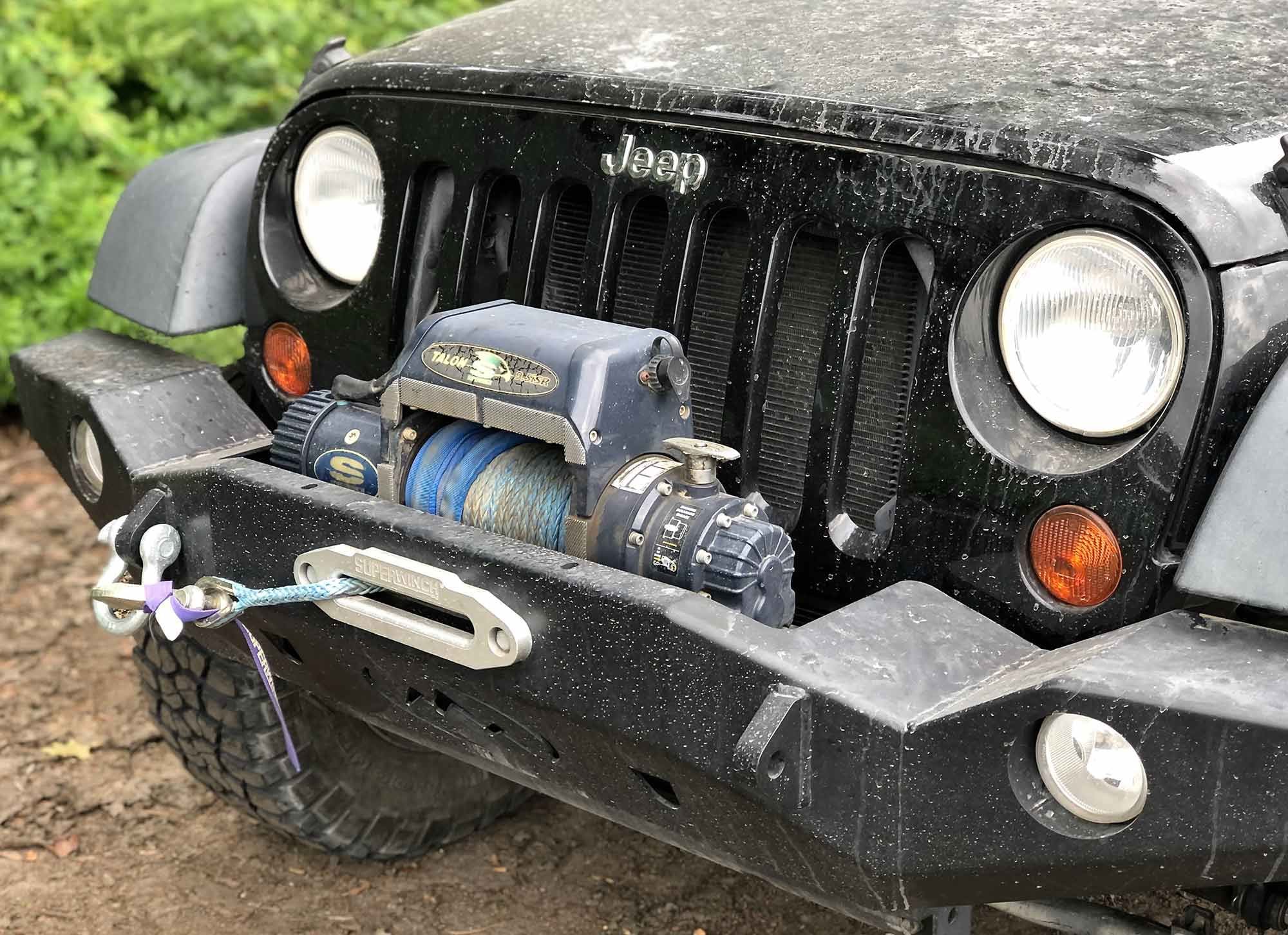 A winch and steel front bumper mean the Jeep's front end is kitted just like many side-by-sides. (Ross Ballot/)
And by basic, we mean basic. Compared to most modern vehicles, this Wrangler is downright primitive. Like our favorite UTVs, the Wrangler demands you drive it, not just stand by while the vehicle does the work for you. It makes the Land Rover Discovery look like a spaceship. And yet, it's everything we want from a Jeep. The Pentastar V-6 and six-speed manual transmission make for a fun combination, and the two-door configuration keeps it light on its feet and about as maneuverable as a street-going, four-wheel-drive vehicle can be. Inside, there's no fuss; cloth seats and a soft top make for a relatively old-school feel, and we like that. We also like how it feels like a tarmac-legal UTV.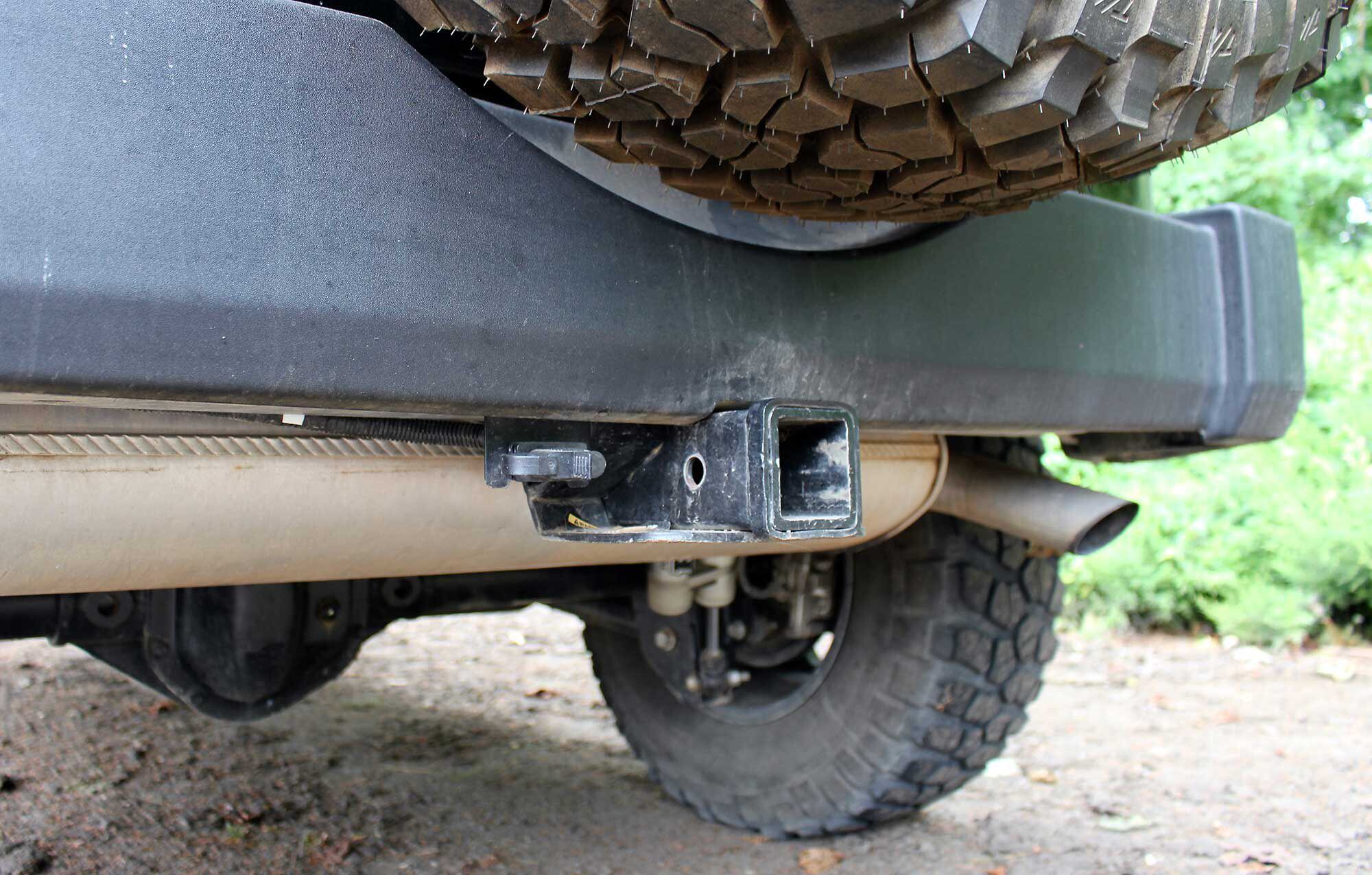 The Jeep is rated to tow 2,000 pounds, which should be just enough to tow some of our favorite UTVs on a light trailer. (Ross Ballot/)
Speaking of, we have UTV- and ATV-related plans for the Jeep's future. The Wrangler is rated to tow 2,000 pounds via frame-mounted hitch. We will be testing that ability in the coming months, as we plan to hook up a trailer and tow ATVs with it at every given chance. Pulling UTVs will be dependent upon whether the weight of the test unit plus the weight of the trailer falls below the Jeep's maximum weight rating. It will be borderline considering the heavy weight of many of today's side-by-sides, but we're going to try. We're also deeply curious to see how it compares to a UTV on the trail, so stay tuned for more on this front.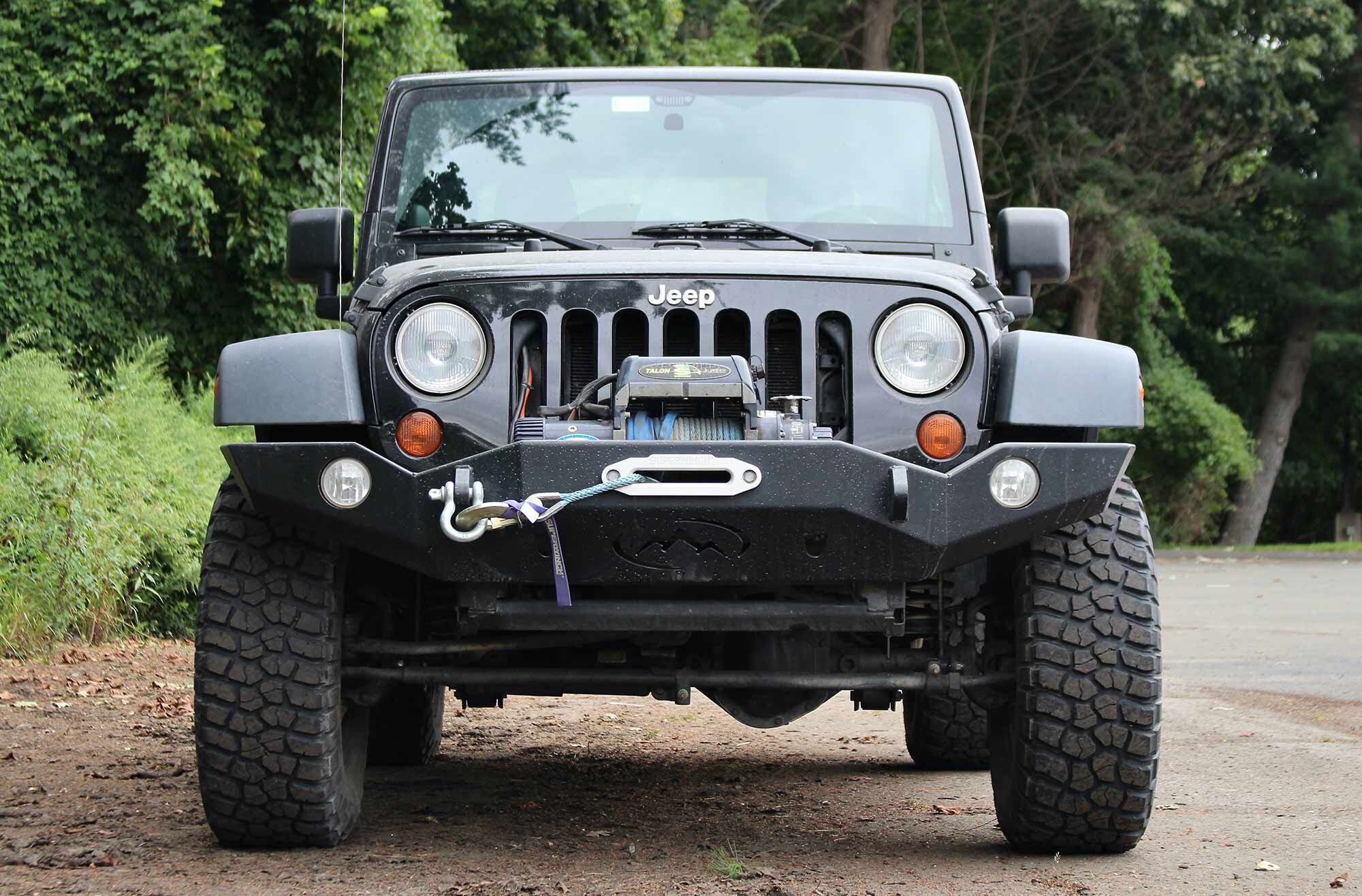 At its core, the JK Wrangler Sport is a lot like today's UTVs. (Ross Ballot/)
Over the upcoming months we're going to explore what it's like to own a Jeep that's more akin to today's UTVs than today's high-end Wranglers. Although both have four-wheel drive and are designed to transport operators to an otherwise unreachable place, the Jeep and UTVs are ultimately very different means to similar ends. We're excited to have this in our fleet and have some exciting plans and stories in the works.