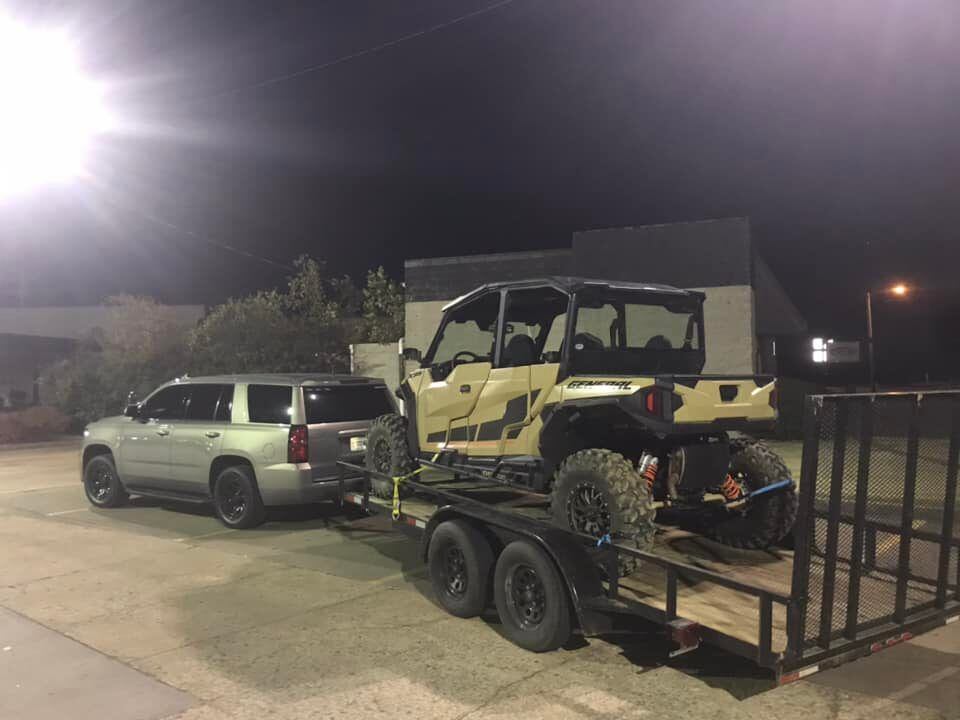 Recovered 2021 Polaris General and utility trailer. (Graves County Sheriff's Office Facebook/)
The Graves County, Kentucky, Sheriff's Office helped recover approximately $200,000 worth of stolen UTVs and ATVs last week from a Mississippi theft ring.
The story reads like something out of a comic book. Two thieves plucked a brand-new 2021 Polaris General side-by-side and its trailer from a garage in Graves County early on November 29. The thieves initially rolled the UTV out into a field but then came back to slowly drag the trailer out to the road. The Polaris General was then loaded onto the stolen trailer and towed away.
The victim reported the theft at 9 a.m. the same day. He had installed a tracking device on the General, and was monitoring its location in real time. He also had video surveillance footage of the thieves filching his trailer.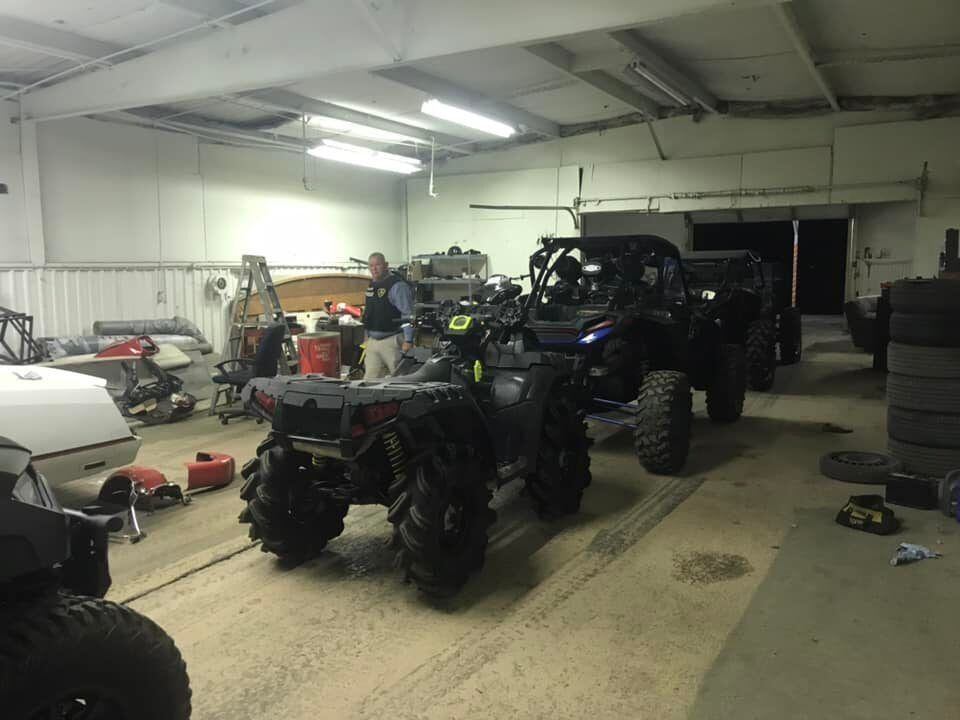 A search warrant granted authorities access to this warehouse space full of stolen property from surrounding states. (Graves County Sheriff's Office Facebook/)
GPS data tracked the stolen property to a large industrial warehousing complex outside of Olive Branch, Mississippi, more than 180 miles away. After a search warrant was granted, local authorities assisted the Graves County Sheriff's Office in recovering the stolen property.
In total, nine vehicles were recovered from owners residing in Missouri, Tennessee, Mississippi, and Kentucky. Two automobiles were also recovered.
The stolen Polaris General and utility trailer were brought back to Graves County and returned to their owner.
Want to stay up to date on the latest UTV Driver news and reviews? Sign up for our weekly newsletter!